To boost electric transportation in the state, Maharashtra Government has issued a Government Resolution (GR) of Electric Vehicles (EVs) Policy 2021. Under the policy, electric vehicles are aimed to comprise 10% of all new vehicle registrations by 2025.
In the GR, the Government has emphasised on increasing the use of electric vehicles in State's six most-polluted cities — Mumbai, Pune, Nagpur, Amravati, Aurangabad and Nashik till 2025.
In these six cities the Fleet Operator, Fleet
Aggregator and Last Mile Delivery of EVs will be improved. Meanwhile, in Nagpur city, the fleet operator of city bus service must have to operate 25% electric buses in next four years.
Similarly, the Maharashtra State Road Transport Corporation (MSRTC) also have to include 15% electric buses in its fleet.
Under this program till 2025, Nagpur city will also get 150 electric vehicle charging points for government and private vehicles.
One charging station each in every 3 kilometres or 50 charging stations per 10 lakh population, which ever is higher, will be installed in next four years.
The Government will also establish public EV charging stations at every 25 kilometres on both sides of Balasaheb Thackeray Samruddhi Expressway.
All the government vehicles to be purchased after April 1, 2022 will be electric.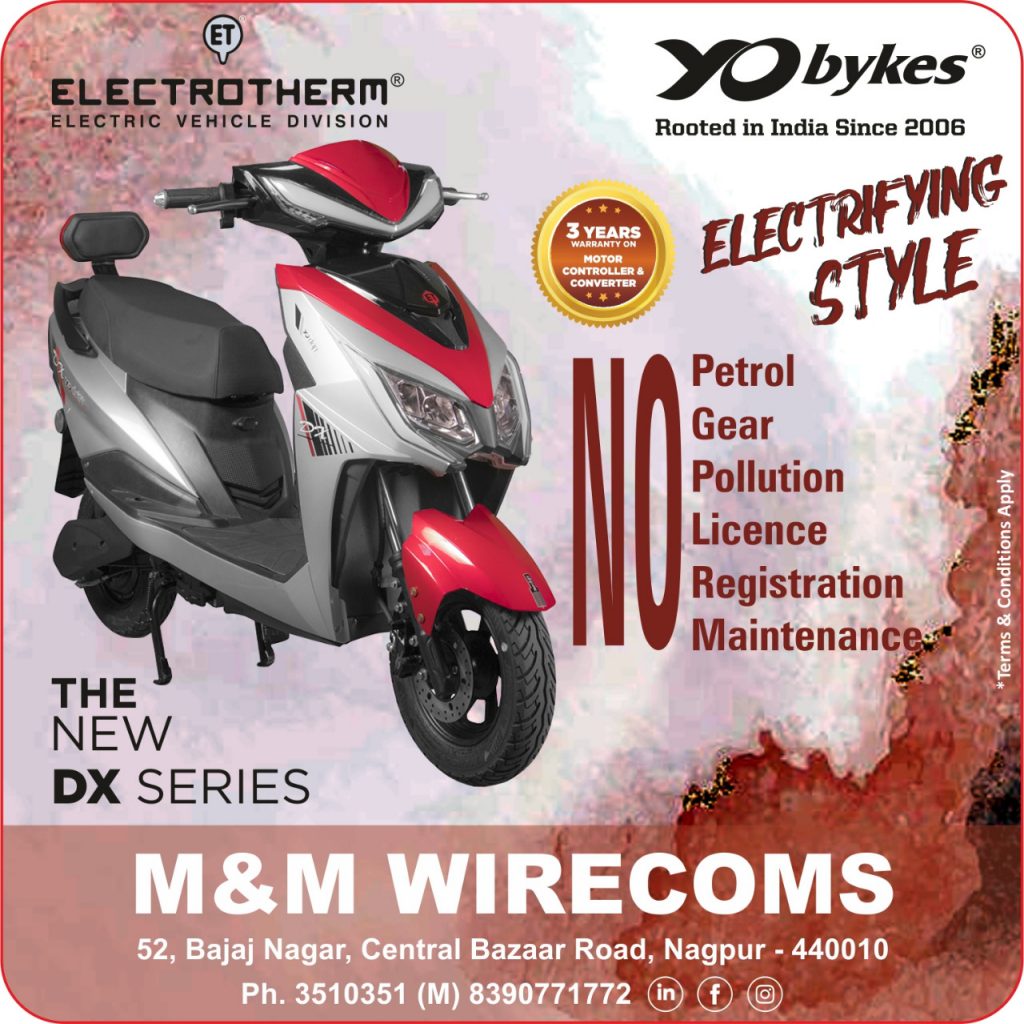 Maharashtra had earlier adopted an EV Policy in February 2018 which was drafted by the State Department of industries. However, that policy had focused largely on attracting investment and providing
incentives, which was not enough.
As per the GR, the State Government will give basic demand incentives, early bird incentives, vehicle scrappage incentive, battery warrantee and assured buyback incentives, other demand incentives, charging infrastructure development incentives etc. to increase demand and supply.of EVs.
Incentives will also be given for setting up advanced chemistry cell battery manufacturing plants. It also targets setting up 1 giga watt battery manufacturing plant in Maharashtra.
Various incentives will include giving incentive of Rs 5,000 per kWh of battery and the maximum incentive for electric two-wheelers is Rs 10,000 and Rs 30,000 for electric three-wheelers.