The project is to mark 75th year of Independence
'Save Water, Recycle It", is the Guru Mantra. Looking at the fast depleting groundwater and over the gro0und water level, recycling of waste water appears to be the only method by which uncontrolled wastage of water can be prevented.
Rite Water Solutions, Nagpur has been doing it with a greater vigor, after providing safe drinking water to millions of people in the country. Abhijit Gan, Director of Rite Water Solutions is the person, who was instrumental in providing technology to eight states under the 'Jaljeevan' mission.
Nagpur Municipal Corporation has adopted the technology and drain water is being treated and used in gardens and construction works. The Civil Authority is initiating the ambitious project in major 12 public gardens of the city. The project is a part of 75th year of India's independence.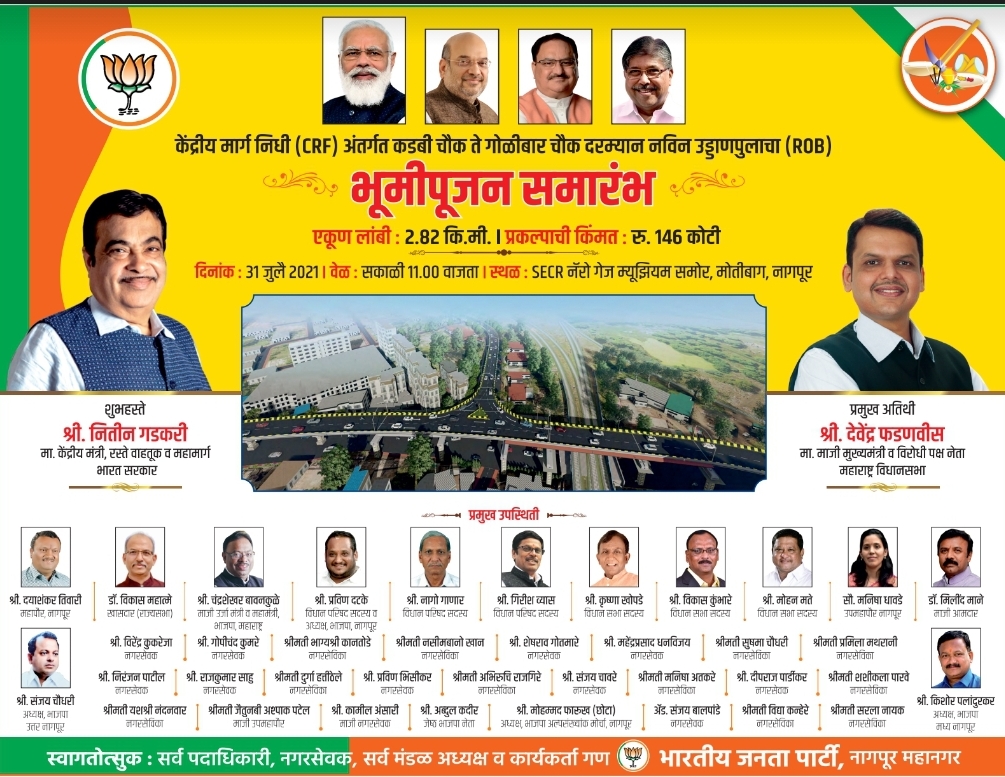 Before the project could be undertaken on a wider scale, two pilot projects were started about two years back in a garden in Narendra Nagar and at the office premises of Nagpur Municipal Corporation (NMC) itself.
NMC has identified 12 gardens, which are adjacent to a nullah (Drain water canals). These gardens spread over total 14.86 acres will get water from the nullahs adjacent to them. The units for water treatment will be installed soon, following formal inauguration of the project on August 15.
Abhijit stated that the water treated through units installed in these gardens will be from 5 kilo litres to 20 kilo litres (! Kilo litre = 1000 ltrs), depending on area. Excess water treated through these units will be transported by Red Tankers for other purposes. The water thus treated can be used for construction works or any other activity, except drinking.
Abhijit claimed that the water fulfils all the norms of Maharashtra Pollution Control Board (MPCB). The water treatment units will not require any operator and can be run with minimal use of electricity. In the near future these units will be run on Solar energy, he added.
Rite Water Solutions has used this technology to supply safe drinking water in eight states. Its water ATM units are popular in Maharashtra, where one gets pure drinking water at 25 paise per litre. The water treatment plants have been installed in more than 2,500 villages in Bihar, Jharkhand, West Bengal, Madhya Pradesh, Chhattisgarh and Maharashtra. Daily more than 5 million litres of water is treated to provide pure drinking water to more than 1.5 million people. In many villages, the water is supplied through tap water network at their home.
The technology is Japanese and Rite Water Solutions is using it after tie up with Japanese company Daiki Axis. It has been approved by Jalshakti Mantralaya of Government of India, Namami Gange Mission and by Principal Scientific Advisor to the prime Minister. The technology is being used in Japan and US for the last over three decades. The company so far has installed more than 40 lakh units in Japan itself.
As a vast majority of common health problems are caused due to impure drinking water, the technology is in great demand. Pilot plants have also been started in Mumbai and Delhi. Recycling of waste water for all purposes, except drinking, has been made mandatory by Delhi Government.
In the near future Nagpur Municipal Corporation is expected to take similar decision. The first project of this kind was made with the initiative of Union Surface Transport Minister Nitin Gadkari in Nagpur. The treated waste water is being sold to a power plant and revenue earned by the municipal corporation.