124 students of class xii science (2020-21) of mkh sancheti public school & junior college, hindustan colony, nagpur secured above 90 % in their hsc board results 2021. siddhi mate of fisheries topped the science stream with 98.17 % .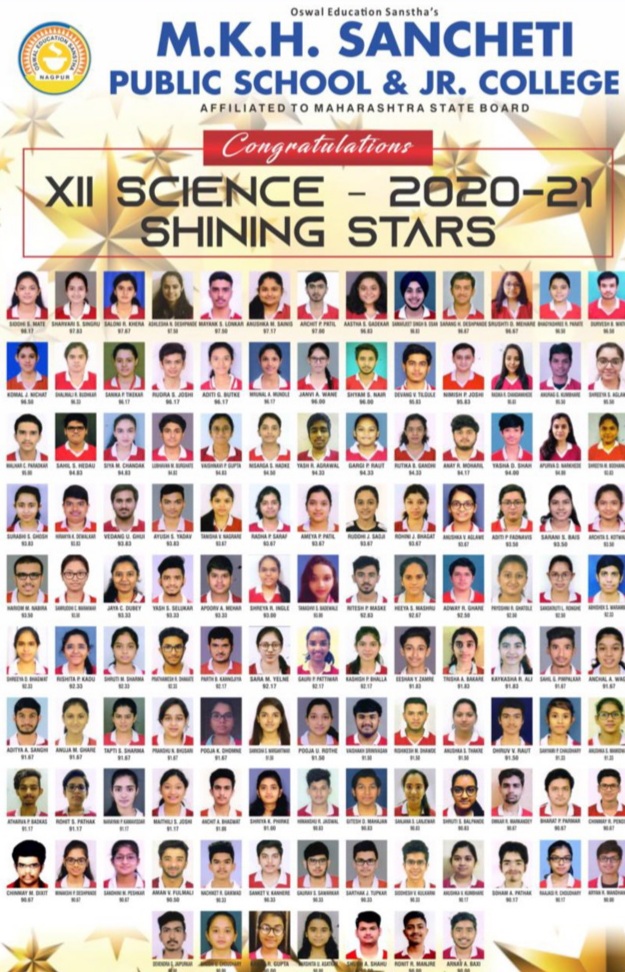 In commerce stream , 106 students secured above 85 % in their hsc board results 2021 with unnati wahi leading the commerce stream with 97.50 % .
the junior college achieved 100 % result in science as well as commerce stream. director mr. amit yenurkar congratulated principal mrs. bindu jospeh, vice principal mrs. sheetal kathaley and all the teachers of class xii for the wonderful result.