The stories of forts cordoned by rival armies compelling the king on the fort to surrender, were part of history books. Similar efforts appear to have been taken by police personnel in red light area of Nagpur called Ganga Jamuna.
The action is stated to be initiated following complaints by residents in that area. Taken a look into the history of the red light area could reveal the intention behind evacuating the prostitutes from that area. The area is called Ganga Jamuna as there lived two keeps of a ruler of Nagpur. The area was far away from the city. The residents of that area, now complaining came later, as the land was cheap and the city started expanding towards south of Itwari and Gandhibag markets.
The prostitutes (now called Commercial Sex Workers or Sex Workers) have been living there for more than 100 years or for generations.
A few decades back when similar attempt was made to evacuate them and shift to a distant place, late Jambuwantrao Dhote along with his workers, had staged agitation. Some workers continued working for their (Sex Workers) welfare and rehabilitation. Ram Ingole was one who continued working with them for several years. An organisation called Amrapali Sanghatna was also formed and registered. Several attempts were made to convince the police officers and other government authorities for their rehabilitation. Formal rules of their business were also proposed by Amrapali. However, every attempt to rehabilitate them or regulate their business, fell on deaf ears.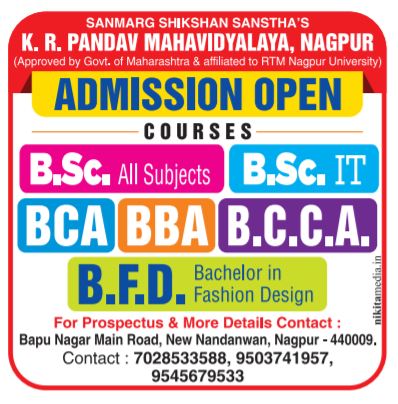 They were about 200 sex workers in the area. Their area was limited within a quadrangle of roads. The road on southern side has been widened and developed into a cement road. Gradually sex workers from Gwallior, Surat, Allahabad started coming to the area. They hired or purchased properties on the western side of the cement road. The price for properties adjoining Ganga Jamuna fetched very good price and many people sold them out. These newcomers started living there as family. Dancing and prostitution was their traditional family business.
The number of these sex workers in the area increased to more than 500. However, those in the original area of Ganga Jamuna continued to suffer. They were sitting ducks for exploitation by anti-social elements, police and also government officials. A large number of government programmes, including HIV/AIDS awareness, free distribution of contraceptives, tuberculosis control, Corona awareness etc were being conduted in the area.
The area occupied by them, however, was now a prominent location in the city. At different levels demand for their shifting outside city limits, were raised. Very little, however, was talked about the rehabilitation in the real sense.
Ram Ingole, later formed Vimalashram Gharkul, for educating and rehabilitation of children of the sex workers. He had forwarded a detailed proposal for rehabilitation of sex workers to the then Women and Child Welfare Minister Varsha Gaikwad. The proposal, however, remained confined to files.
Several efforts are made to educate and rehabilitate prisoners, who are facing for committing a crime. Sex workers never enter into the profession willingly. They are forced into it. In fact they are victims and are never treated like it. This is the only area, where those involved in this oldest profession of prostitution, are never treated sympathetically.
Attempts to evacuate sex workers were also attempted in Yavatmal and Surat. Ram Ingole led their agitation successfully, at both the places. Their worries, however, have not ended. Recent attempt by police in Nagpur is another example.
During earlier attempt, the sex workers of Ganga Jamuna were seen loitering in prominent places like Mor Bhavan Bus Stand, Sitabuldi Market, Itwari and Gandhibag etc, during late night.
The data of rehabilitation of sex workers 'rescued' from the area, is not available. Information about such rescued and rehabilitated sex workers could motivate others to leave the profession and live remaining life with dignity. Surprisingly the Human Rights Activists never utter a single word about these victims of social ills.