Nisarg Sanrakshan Sastha, Amravati, which is completing three decades of its existence in the next month, has organised a tree plantation programme on Independence Day in the premises of Community Conservation & Environment Research Centre at Muthwa near Harisal in Melghat. On the occasion, the office-bearers will felicitate the pillars of the organisation in appreciation of their valuable services for achieving progress.
The dignitaries to be felicitated in the function include: Dr Vasantrao Ghurde, Prof Umakant Bhoyar, Prof Suresh Bhave, Prof Kalpana Deshmukh, Prof Prakash Laddha, Dr Anil Aasole, Umakant Malegaonkar, Rajendra Wadnerkar and Vilas Shrikhadkar. Devi Goenka, General Secretary of Bombay Natural History Society and noted environmentalist, will be the chief guest of the function.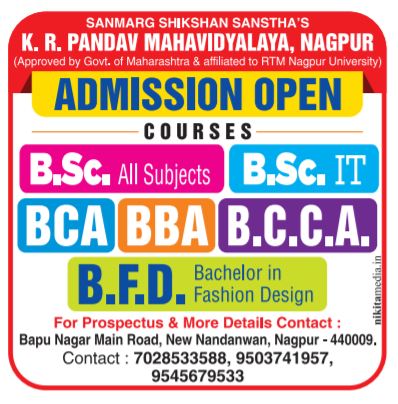 Nisarg Sanrakshan Sanstha implemented its various activities not only in the interest of tribals residing in remote places in Melghat Tiger Reserve but also in the areas of tiger reserves situated in Central India, for achieving welfare of local communities and wildlife. The workers took pains in Melghat for controlling poaching activities, creating awareness among the people/youths, for holding health camps, providing employment opportunities to the youths, checking fishing and others. The sanstha also held various workers, conferences, training programmes etc during this period.