The plight of medical staff that were hired temporarily by Nagpur Municipal Corporation is not yet over. Badlav Aandolan Samiti Nagpur who is fighting for the justice of medical staff again staged a demonstration at Samvidhan Chowk on Monday.
Yash Gourkhede member Badlav Aandolan Samiti said "The Zonal Medical officers of various zones have been sending messages to medical staff that if any staff participates in the protest then they will be removed from their post permanently".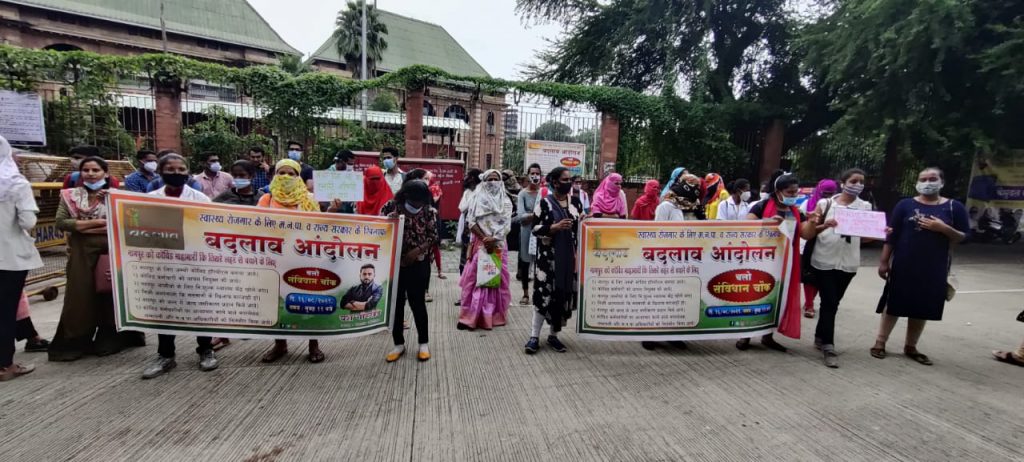 Yash said, "as the vaccination drive was resumed in the city only 10% medical staffs were present for the demonstration as they have to perform their duty to serve the nation".
He alleged, "Zonal officers of all the centre's are being pressurized by Mayor, NMC Commissioner to remove medical staff who participate in the protest".
"The Authorities have also kept a condition that if the staff wants to participate in protest a notice of 24-48 must be given" he added.
"We talked to Zonal Medical Officer Vasundhara Bhoyar and in the conversation, she said that the zonal Medical Officers received the orders from NMC officials to remove staff if they participate in the protest without any prior notice. When confronted that the call was heard by the press she denied from her statement" Yash alleged.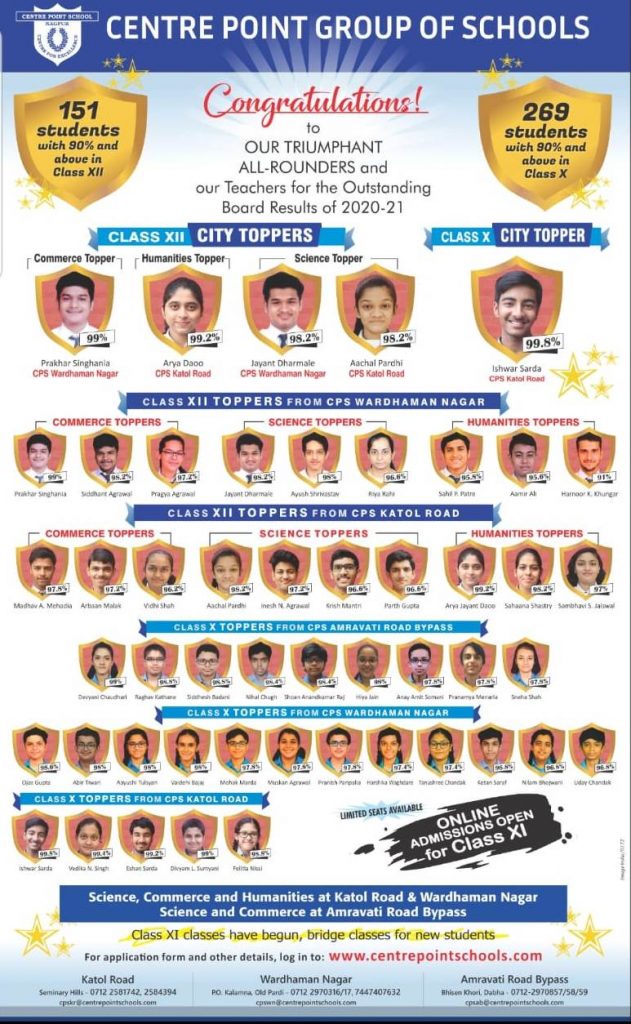 "We have also written a letter to the Chief Minister Uddhav Thackeray about the problems faced by medical staff" he added.
Several medical staff hired temporarily by Nagpur Municipal Corporation have been removed. Many of them were removed with a few days when the original contract was for three months. The victim employees have alleged ill-treatment to them by NMC, which has removed them without quoting any reason.
They have not been paid the wages for the period they have worked. They have alleged that NMC authorities cheated them and terminated their services without any notice.