Chief Minister Shri. Uddhav Thackeray (through video link), Union Minister for Road Transport and Highways Shri. Nitin Gadkari and Union Minister for Housing and Urban Affairs Shri. Hardeep Singh Puri (through video link) will inaugurate the Sitabuldi – Zero Mile Freedom Park – Kasturchand Park of Nagpur Metro and Freedom Park on Friday, August 20. The inaugural function will begin at 12.30 pm at Zero Mile Freedom Park metro station, Civil Lines.
The Zero Mile Freedom Park and Kasturchand Park stations will also be inaugurated on the occasion.
Government of Maharashtra's cabinet ministers Dr Nitin Raut (Energy), Shri Eknath Shinde (Urban Development) and Shri Sunil Kedar (Animal Husbandry) will be prominently present in the function.
The union minister of state for housing and urban affairs, Shri Kaushal Kishore will address the gathering through vide link.
All the public representatives of the district will be prominently present in the inaugural function. They include Mayor Shri Dayashankar Tiwari, Rajya Sabha MP Dr Vikas Mahatme, Ramtek MP Shri Krupal Tumane and Leader of Opposition in Maharashtra Assembly Shri Devendra Fadnavis, MLCs Shri Nago Ganar, Shri Girish Vyas, Shri Pravin Datke and Shri Abhijit Wanjari and MLAs Shri Anil Deshmukh, Shri Krishna Khopade, Shri Vikas Kumbhare, Shri Mohan Mate, Shri Vikas Thakre, Shri Samir Meghe, Shri Ashish Jaiswal, Shri Raju Parwe and Shri Tekchand Sawarkar.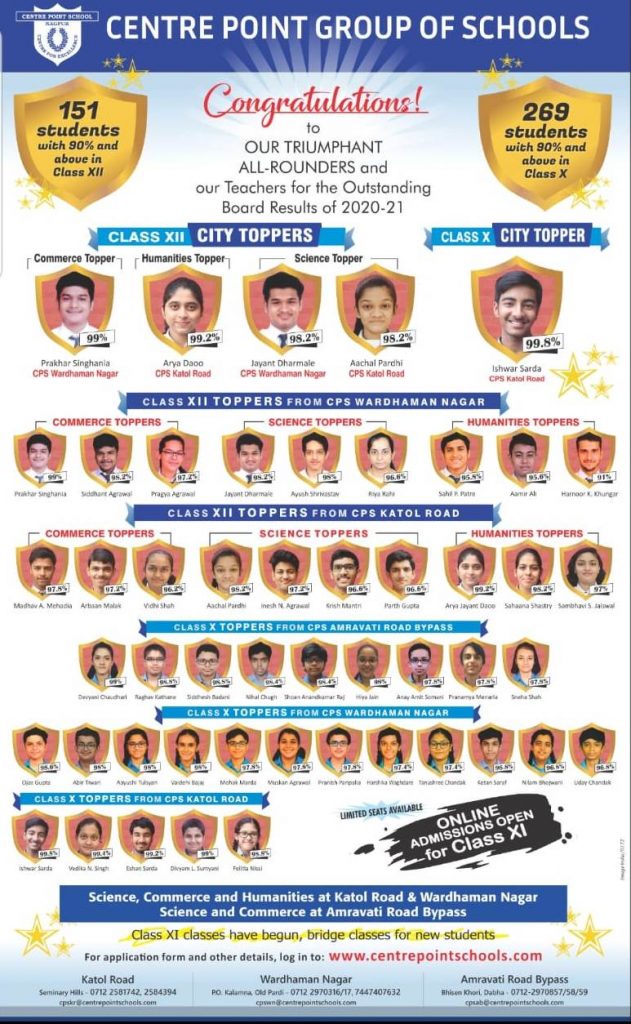 • SITABULDI – KASTURCHAND PARK SECTION
Although the length of the Sitabuldi – Kasturchand Park section is only 1.6 km, it's the most important stretch of Nagpur Metro. It connects and provides access to the most important monuments and establishments of the city namely Vidhan Sabha – the busiest area of the city during the winter session, Reserve Bank of India, Central Museum, Samvidhan Square and Morris College. It also provides connectivity to the prime commercial area of Sadar Bazar, which houses several shops, restaurants, offices, hotels, etc.
• ZERO MILE STATION
Zero Mile station is one of the most iconic and unique structure of Nagpur Metro Project. It is the first station of its kind in the country which has been designed as a 20-storey building with trains passing through its 4th floor.
The building has two basement levels for parking exclusively. The building above the 4th floor where the platforms are located will have commercial development on PPP basis.
An innovative step by way of deploying 'Floating Track Slab Technology' will help in mitigation of noise and vibration caused by the metro. This also makes the Zero Mile Freedom Park station, a one-of-its-kind in the country.
• KASTURCHAND PARK STATION
The architecture and façade of the Kasturchand Park station is inspired by the Kasturchand Park, which is a classic example of traditional Indian Rajput architecture. Symbolic elements of the Rajput Architecture like Chhatri, Torana, Rajput Jaali, Motifs on columns and brackets have been incorporated to create a new landmark in the city and to pay homage to this heritage monument and act as a complimenting structure.
• FREEDOM PARK
To commemorate the 75th year of country's Independence, about 40,000 square feet area surrounding Zero Mile station has been converted into public park named 'Freedom Park' and station is now named as 'Zero Mile Freedom Park.' The very aesthetically done park is a perfect example of urban landscaping which comprises of urban public plazas connecting the heritage precincts and event spaces with a careful streetscape, markers like the History Wall, War Trophy – T55 Battle Tank, totem poles and plaza entrance areas. The landscaping also comprises of wayfinding and subtle branding spaces and colour and theme-based planting.
Upon entering the Freedom Park from the southern gate, one is welcomed by landscaped tree bosque plaza right in the front. One has the magnificent view of the expansive amphitheatre on the left, the History Wall which continues up to the Shahid Smarak laying a perfect setting for display of events of freedom struggle in form of a timeline and the War Trophy of T-55 Indian Army Battle Tank – standing proudly opposite to it on a raised pedestal.