The last date for seeking admission under private RTE in non-aided prominent private schools, excluding minority education society, for 25 per cent reserved seats for the academic session 2021-22 is August 27. The process for admission has started and hence parents should contact the schools for admission of their wards till August 27.
They can get information about selection of the children by visiting the website: https;#student.gov.in or can also visit on site: student.maharashtra.gov.in.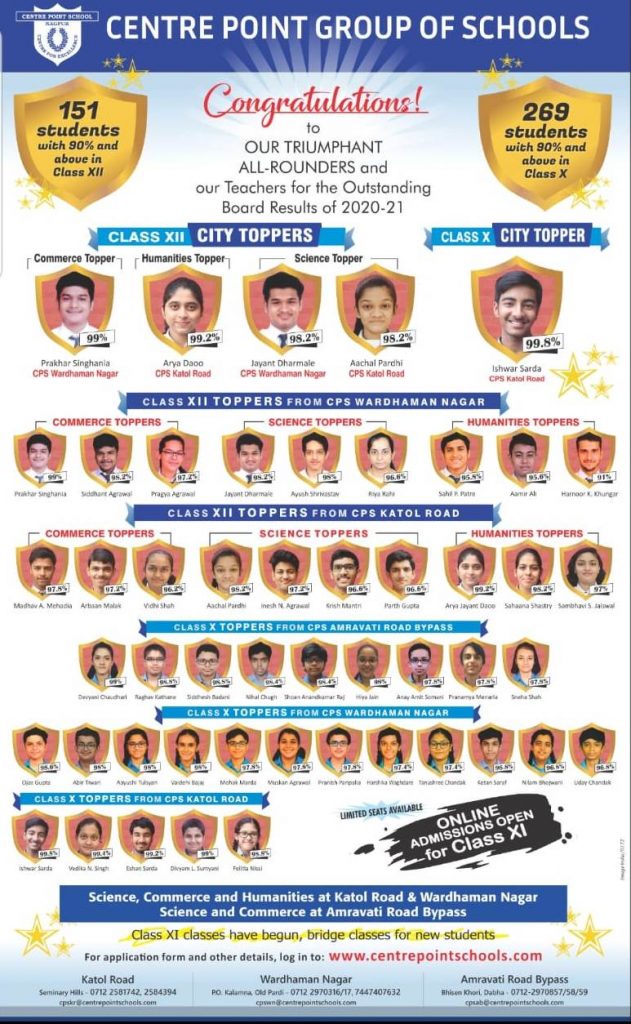 An official press note issued here on Friday asked the parents not to bring the children to school in the background of coronavirus and they should follow guidelines while making process for admission. Chintaman Vanjari, Education Officer (Primary), said that the schools, parents and social organisations should note of the extended date for admission.