Amid the corona pandemic and restrictions, the three-day festival of Mahalakshmi or Goddess Gauri is being celebrated by the citizens with great zeal and devotion.
The festival Mahalaxmi is celebrated for three days from the fourth day of Ganesh Chaturthi. This year the corona pandemic could not dampen the high spirits of the devotees.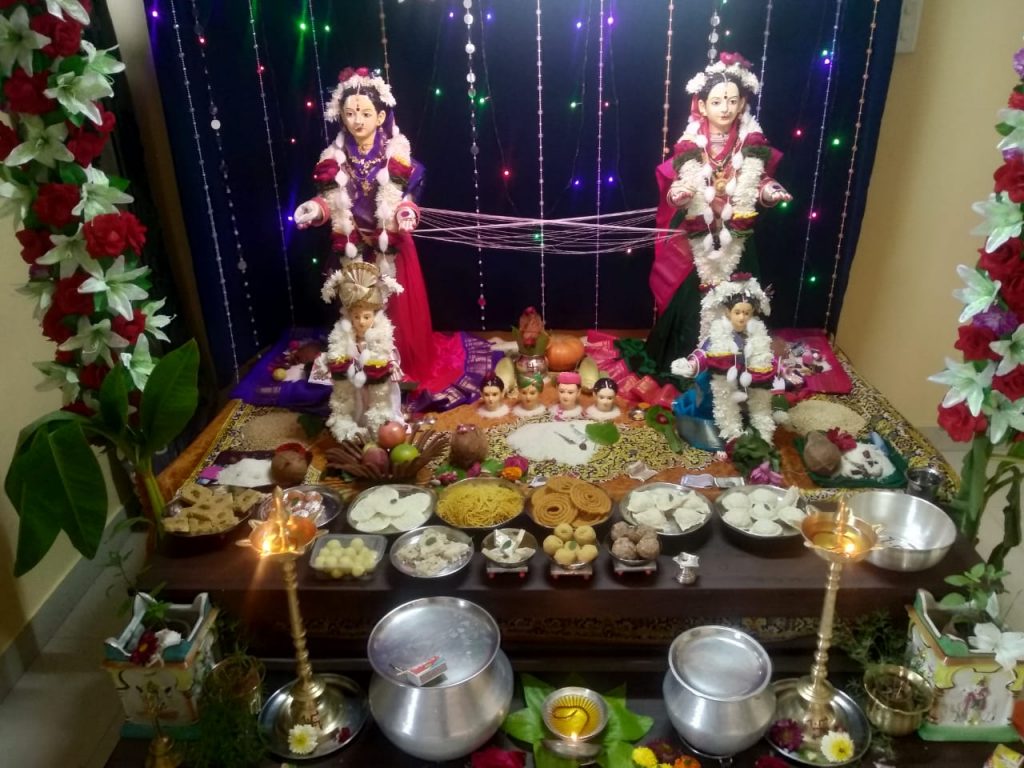 The tradition has been going on for many generations especially in the Maharashtrian community. The houses are beautifully decorated during Mahalakshmi and various events are organized and wish for happiness and prosperity for all.
In these three days, the idols of Mahalakshmi Jyestha and Kanishka are decorated.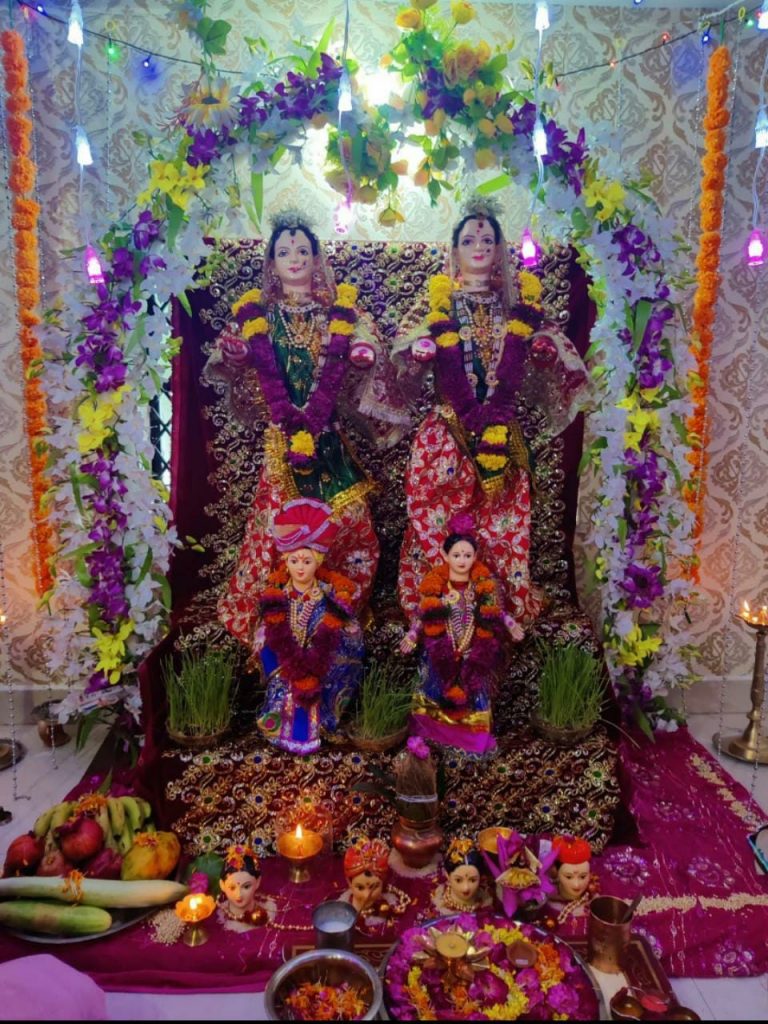 A proper Vedic Pooja is done. The Gauri Mahalakshmi idols are dressed in sarees and decked up like most married women. Flowers, ornaments, Haldi Kum Kum are offered.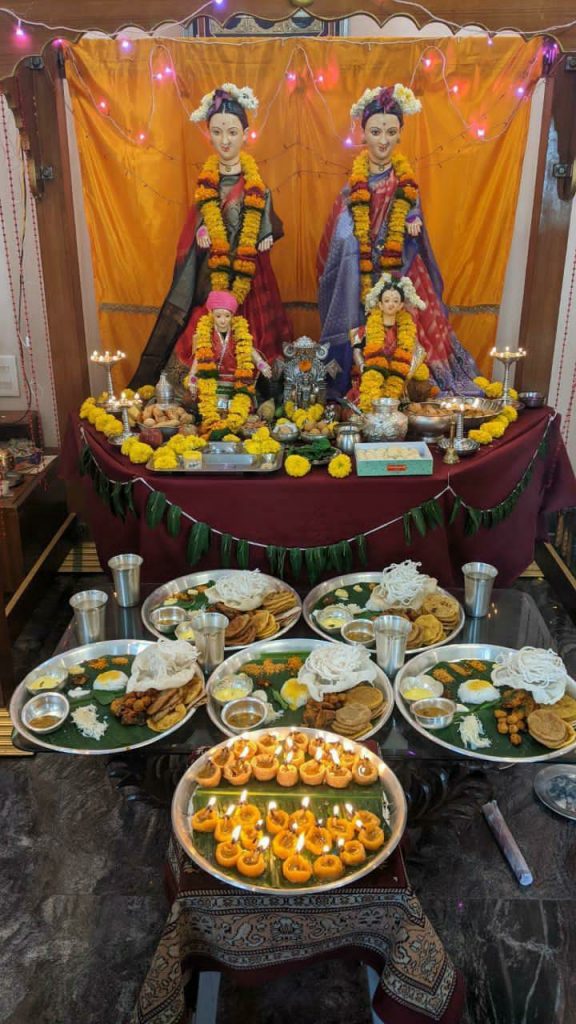 Home-cooked naivedyam is served. Women generally fast on this day. Delicious, vegetarian sweet prasad or Naivedaya is offered and the family sits in a line to an individual spread of meals each.
The rituals continue for three days, the first day is marked by Gauri Avahan where the Goddess is brought home and the second-day puja takes place and the third day is the 'Visarjan'.