Prajakta Lavangare, Divisional Commissioner, Nagpur, participated in the Heritage Walk organised by Tourism Department from Tilak statue, Gandhisagar, to Mahal area on Monday to mark the World Tourism Day and observed heritage structures from close distance. She assured to send the message of conserving such historic structures to the people.
Vimal R, District Collector, Prashant Sawai, Deputy Director, Tourism, and Pradnyumna Sahastrabhojani, President of Vidarbha Heritage Society, were prominently present.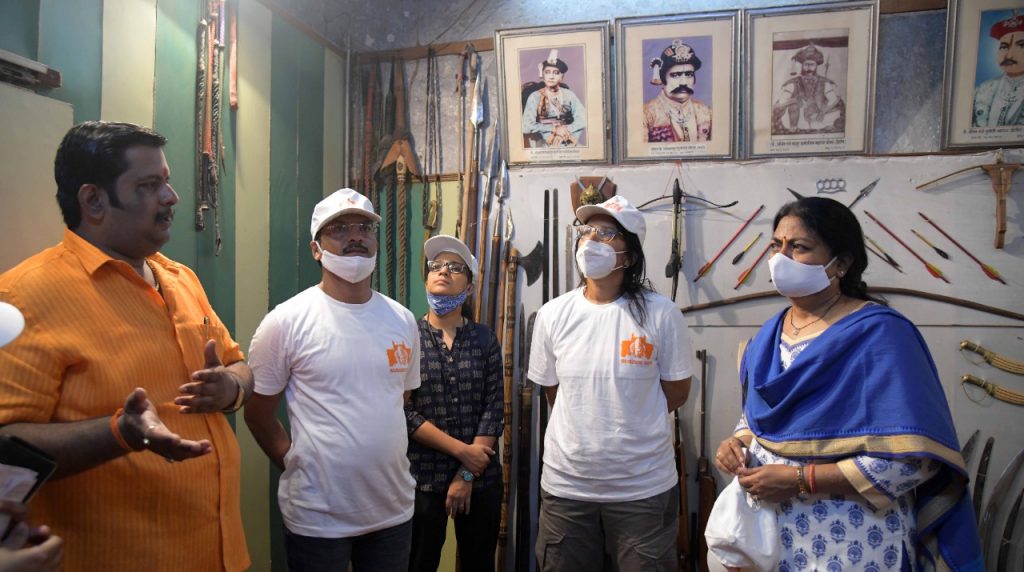 Lavangare, who was impressed to see the heritage structures, said that the city had a big historic background but many such structures got damaged due to invasion by enemies. However, whatever monuments are left they will be preserved on government-level. She pointed out that a meeting of Vimla R, Sawai, history lovers, tour and travel operators would be convened in the Collectorate in cooperation with Shrimant Mudhoji Raje Bhonsle in a couple days.
The walk started from Tilak statue covering Vitthal Rukhmini Mandir (Gjhui) in Ram Mandir Lane, Gandhi Gate, Senior Bhonsla Palace, Kalyaneshwar Mandir, Gond Killa concluded at Chitnavis Wada, Zenda Chowk. Meanwhile, Shrimant Mudhoji Raje Bhonsle felicitated Lavangare and Vimla R by presenting them bouquets, shreefal and shawl and discussed the issues. On the occasion, Shrimant Jaisingh Raje Bhonsle gave information to the guests about armoury and weapons.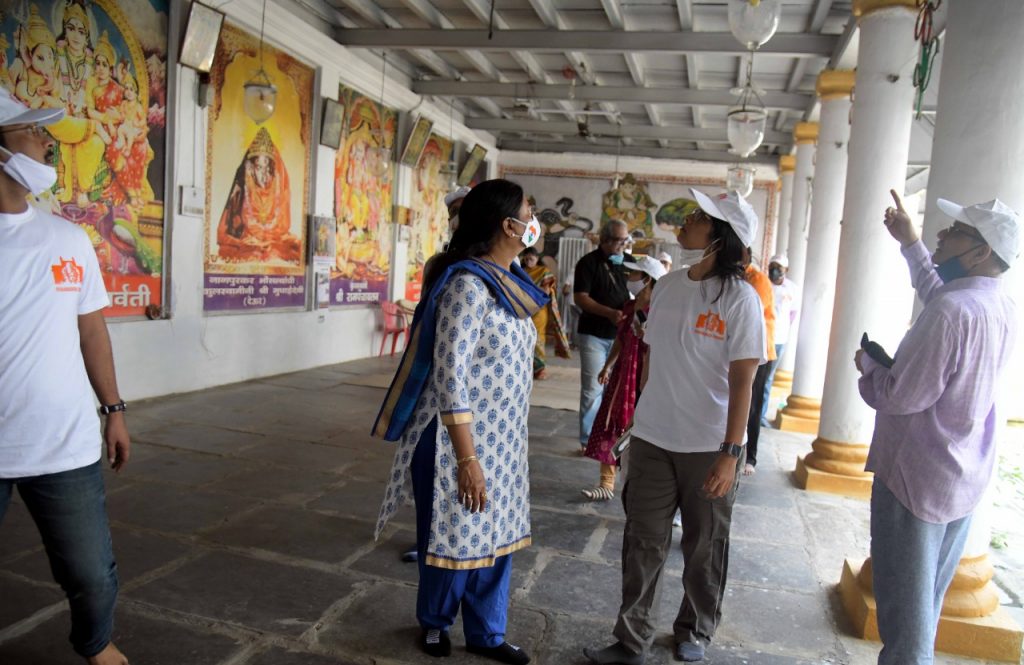 As per the theme of this year 'Tourism for Inclusive Growth', the organisers held various programmes, including prize distribution, online inauguration of posters at fort wall by Uddhav Thackeray, the Chief Minister, online dedication of zero mile posters, online webinar, quiz contest etc.