Council For The Indian School Certificate Examinations (CISCE) has issued a 'Revised Timetables' for the ICSE & ISC Year 2021-2022 Semester 1 Examinations.
The ISC Semester 1 Examination is scheduled to begin from 22nd November 2021 and end on 20th December 2021.
While the ICSE Semester 1 Examination is scheduled to begin from 29th November 2021 and end on 16th December 2021.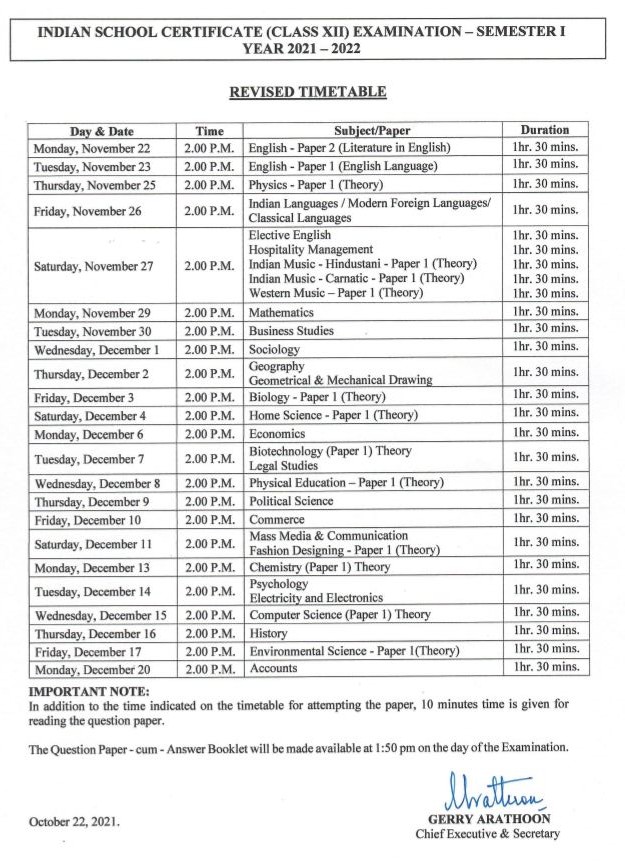 The CISCE has been in receipt of numerous emails from Heads of Schools, parents and students, who had expressed their difficulties and apprehension if the Semester 1 Examinations were to be held Online. Some of the major concerns expressed were: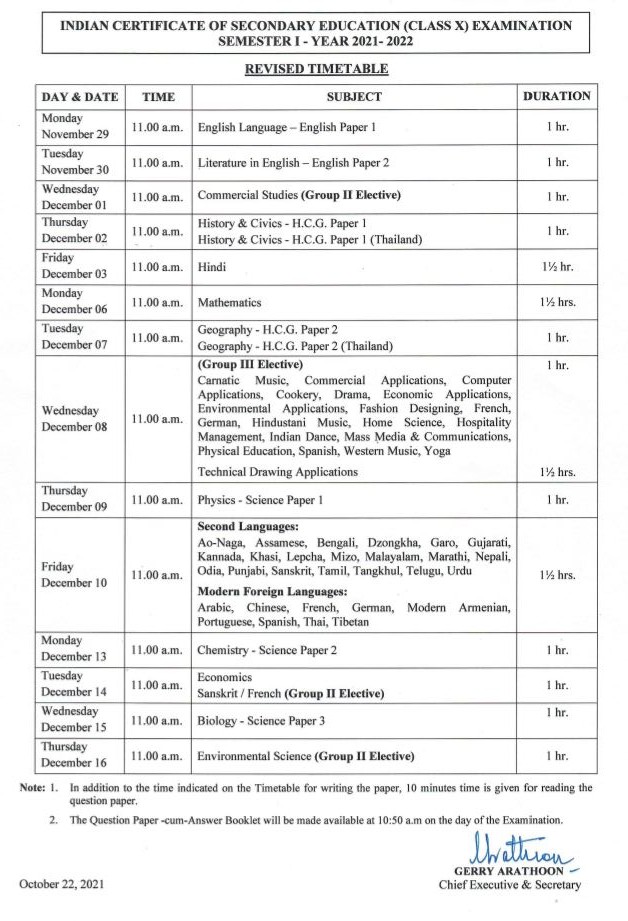 "The CISCE being a student friendly Board, after much deliberation has thus decided to conduct the ICSE & ISC Semester 1 Examinations in the OFFLINE mode. These examinations will be conducted in the candidates' respective SCHOOLS. All candidates will be required to report to their school, as per the scheduled examination dates" reads the circular.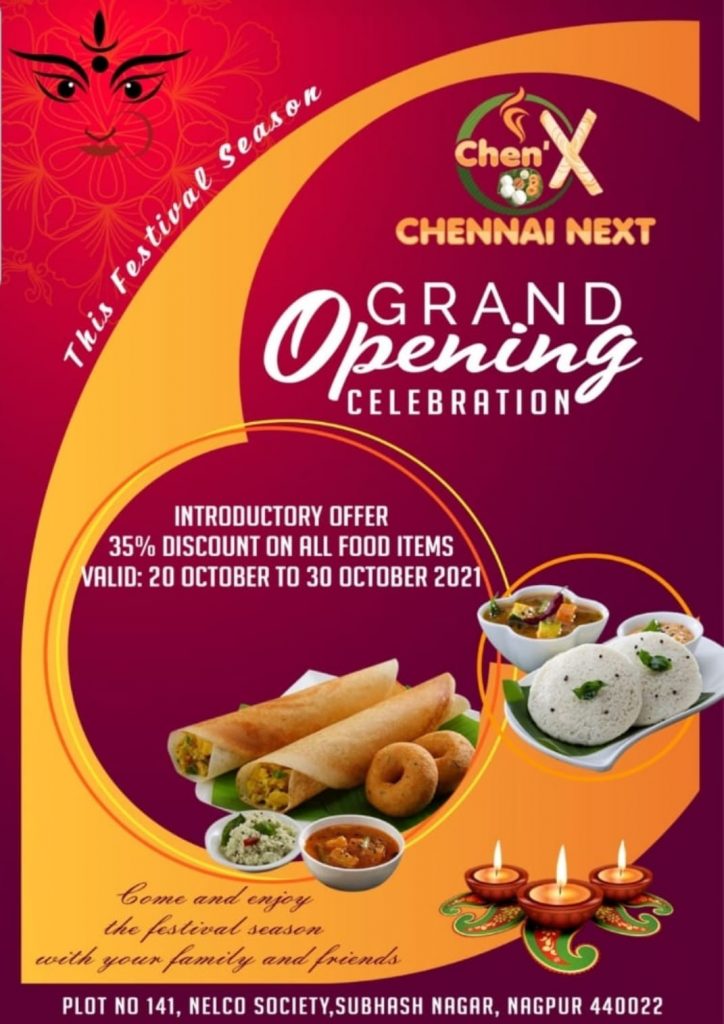 "Detailed guidelines for the conduct of the Semester I Examination will be shared with the Conveners and the Heads of Schools shortly" it added.
You are advised to check the CISCE official website and CAREERS Portal for authentic Circulars and information.