· Relaxations on shop timings boosting their business
The festival of light Diwali is just around the corner and this year's Diwali has brought new hope for the street vendors as normalcy returned in their shops after a long pause.
As Maharashtra Government recently made further relaxations on shops timings the business sector saw a gradual boost in footfall of customers. The Vocal for Local initiative also gave a boost to shops and street vendors.
The street vendors selling Diwali materials are happy with the response they have been receiving from Nagpurians. Unlike last two years, this year there are no major restrictions set by the government on shops and establishments..
Talking to some roadside vendors they asserted that they are making good business that increased by 20 to 25% this year. When asked about wholesale market price one of the street vendors Amit Sahu from Manish Nagar said "this year the wholesale rates of earthern lamps, clay chandelier, decorative materials etc have increased. Last year the rate of these materials was Rs 1000 for 300 lamps (large size), while 500 for lamps of small size, but this year the rates for the same quantity rose by Rs 200".
"Even though the wholesale price is increased, we are making quite good business and earning profit. Last year the situation was difficult owing to coronavirus pandemic, when restriction in timing was one of the major drawbacks in our business. Opting online mode of payment also helped us in our business as now every other individual pays using online mode" he said.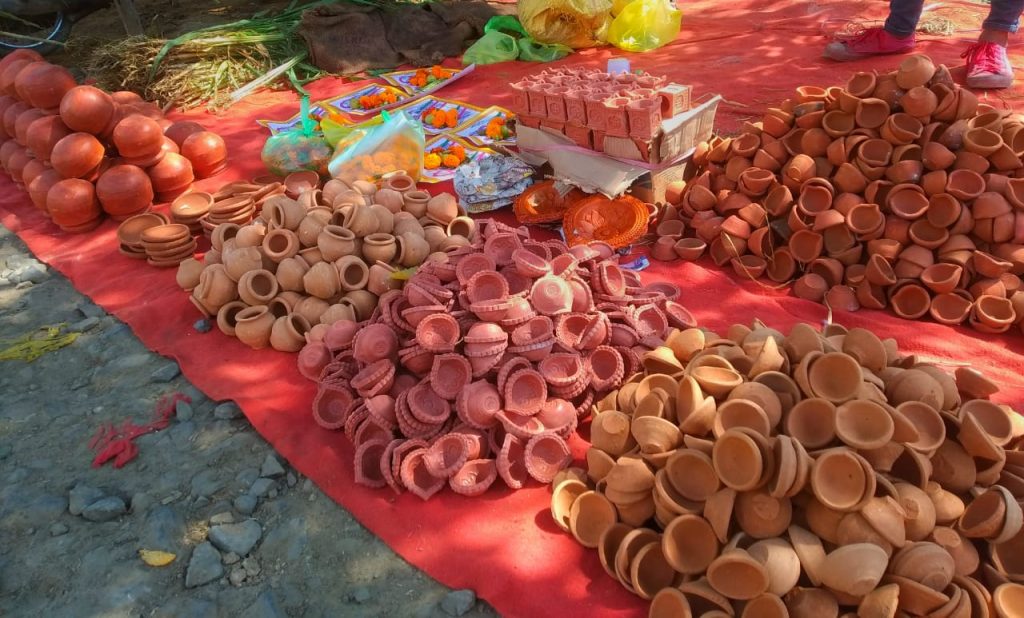 Saurab Jagtap mentioned that the vendors were skeptical on whether restrictions will be imposed or not due to which we utilized leftover materials of the last year and avoided to purchase more. We have made new designer diyas, decorative candle holders and lanterns as well. The new designs appear to be eye-catching for the customers and they are also purchasing them. This Diwali we can hope for doing a good business and making a profit, he remarked.
People are more interested in buying hand-made products that are produced in India rather than Chinese products. This is one of the reasons for boosting the business, Saurab said.