On the occasion of Dhanteras that marks the beginning of Diwali festivities people throng gold jewellery shops in Nagpur.
The day is also observed by believers as the birth anniversary of Dhanvantri, the God of Ayurveda. With this the five-day long Diwali festivities will begin which will be followed by Narak Chaturdashi (November 3), Diwali (November 4), Govardhan Puja (November 5) and Bhai Dooj (November 6).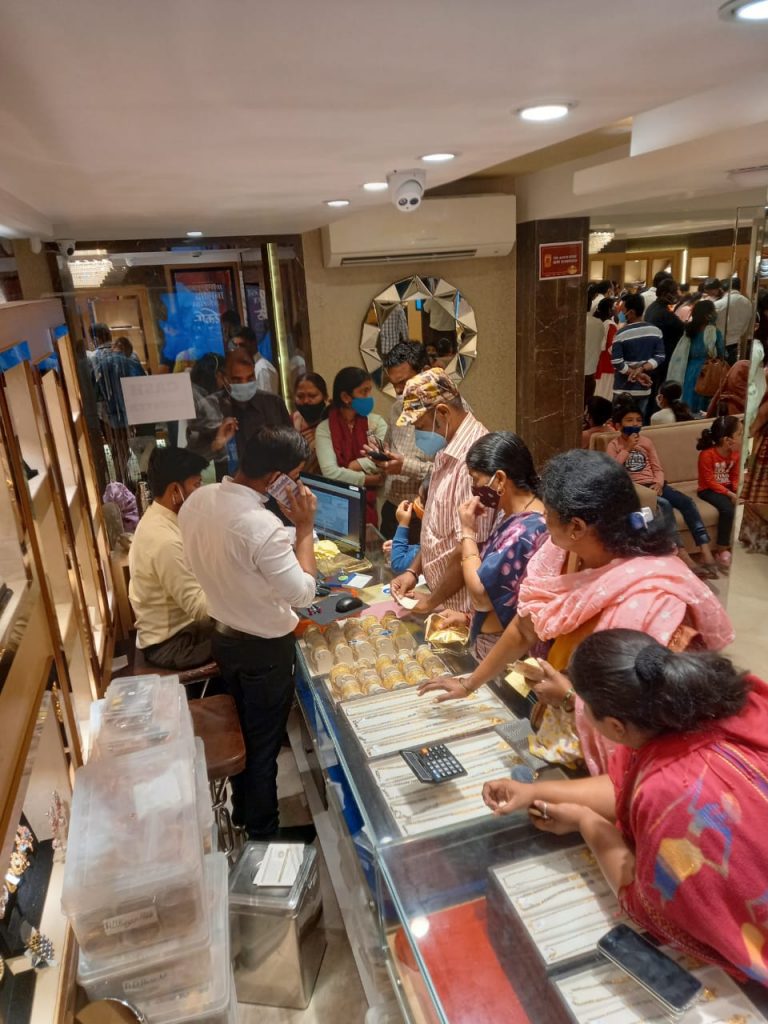 Also known as Dhantrayodashi and Dhanvantari Trayodashi, people consider it as an auspicious day to buy gold, new utensils, Lakshmi-Ganesha idols and other home appliances. Dhanteras is celebrated on the thirteenth day of the month of Ashwin, two days before Diwali.
Today on the festival day the Gold prices fell by Rs 3,000 compared to last year. Currently, the gold price is Rs 49,700. People are buying gold and silver coins for Diwali puja.
Domestic spot gold with purity of 24 carats opened at Rs 47,904 per 10 grams on Tuesday, and silver at Rs 64,402 per kilogram – both rates excluding GST (goods and services tax).