Maha Metro is changing the skyline of Nagpur. It has floated a tender for construction of a tower near Zero Mile, Civil Lines and two towers opposite Yeshwant Stadium, Dhantoli.
In addition it is developing a mini-electronics market in Zero Mile Freedom Park station. Property development is also being done at various other stations.

• ZERO MILE FREEDOM PARK STATION
The Zero Mile Freedom Park station will be housed inside the tower near Zero Mile. It will have 18 storeys above the ground in addition to which there will be 2 basement floors and thus 20 floors.
Airports Authority of India (AAI) has sanctioned a height of 89.81 meters for the building. The project has been conceived under parking-cum-commercial development theme of Maha Metro on public private partnership (PPP) basis.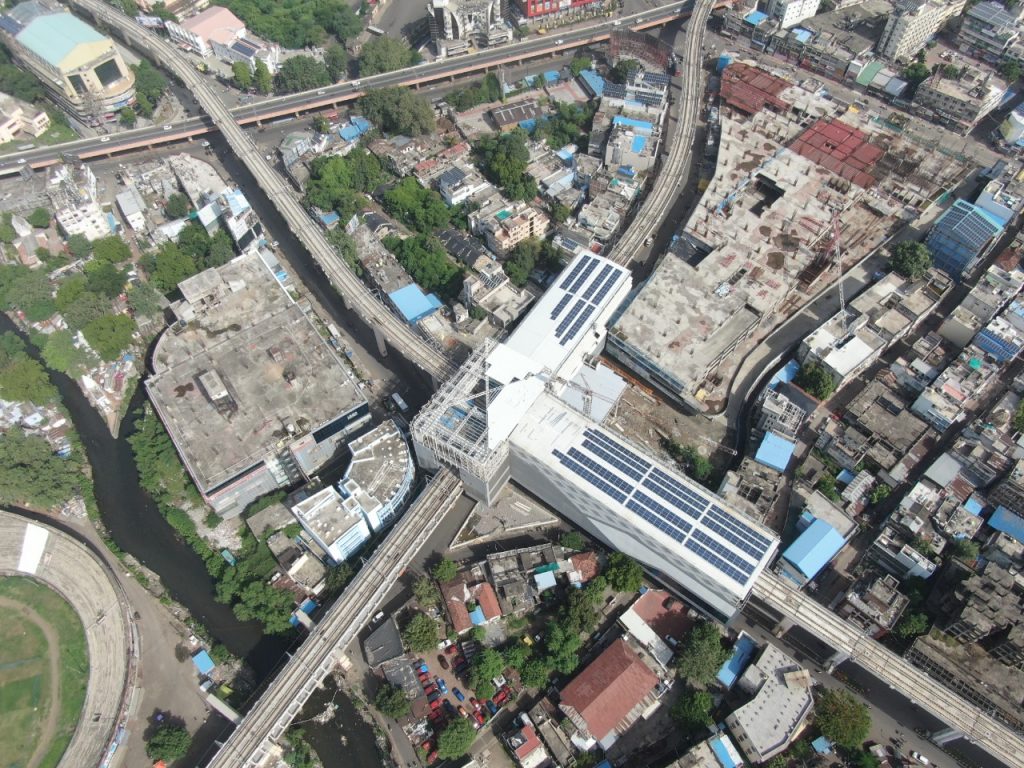 The concessionaire will have to construct 2,90,000 square feet above the station. It comprises of 4 parking floors, which includes 2 basements, one ground level and one mezzanine level, one station concourse level for ticketing and retail shops, one platform, one technical floor and 13 floors for commercial space above the station.
The concessionaire can construct hotels, banquet halls, restaurants, offices, etc or a combination of these. The choice will be of the operator. The construction period is 3 years and the concessionaire will operate the tower for 60 years (including the construction period).
The tender for 'Development of Commercial Space above Zero Mile station including operation and maintenance of parking on public private partnership basis' is live on Maha Metro's e-tender portalwww.mahametrorail.etenders.in.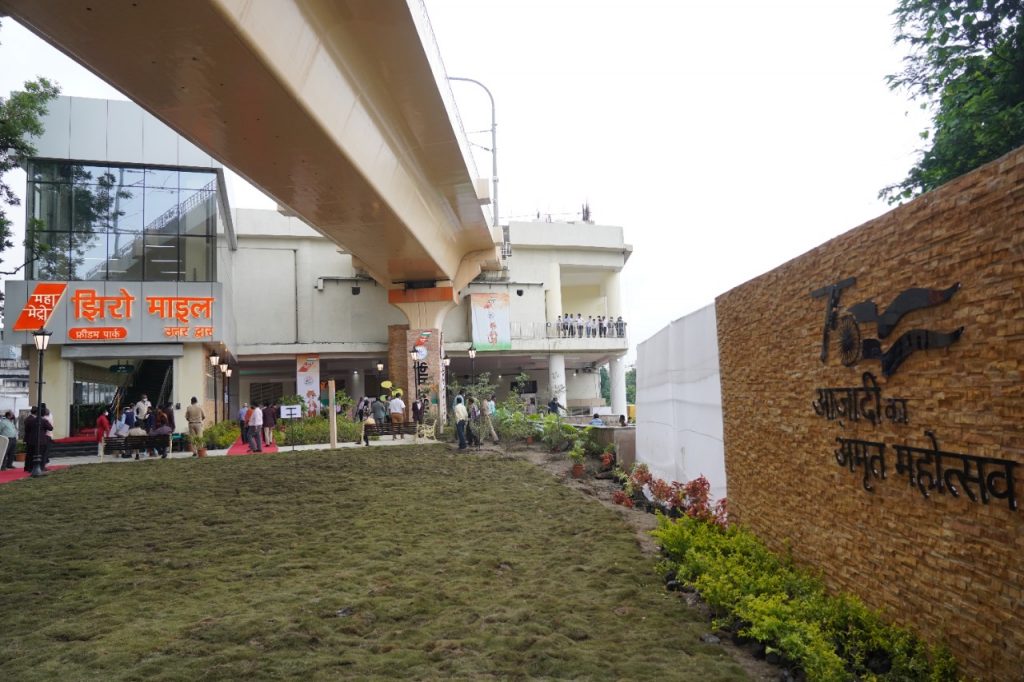 • TWO COMMERCIAL TOWERS IN DHANTOLI
Maha Metro has redesigned its plan for doing commercial development of its land in Dhantoli, opposite Yeshwant Stadium. Instead of one tower, there will be two and both will be built on public private partnership (PPP) basis.
The project has been redesigned to get better response from local bidders.
The areas of two land parcels opposite Yeshwant Stadium are 77,751 square feet and 75,696 sq ft. The land use is commercial. The floor space index (FSI) of these plots considering Transit Oriented Development (TOD) policy of Maharashtra Government is 4.0. The permitted height by Airport Authority of India (AAI) is about 289 feet.
The two towers will be connected to Sitabuldi Interchange metro station with a foot over bridge
(FOB).
The total allowable construction on each land parcel will be maximum about 5 lakh square feet. The two towers will be multistoried with ample parking space. The concessionaires will have to provide parking space for two-wheelers and four-wheelers as per Development Control Rules (DCR) of Nagpur Municipal Corporation (NMC).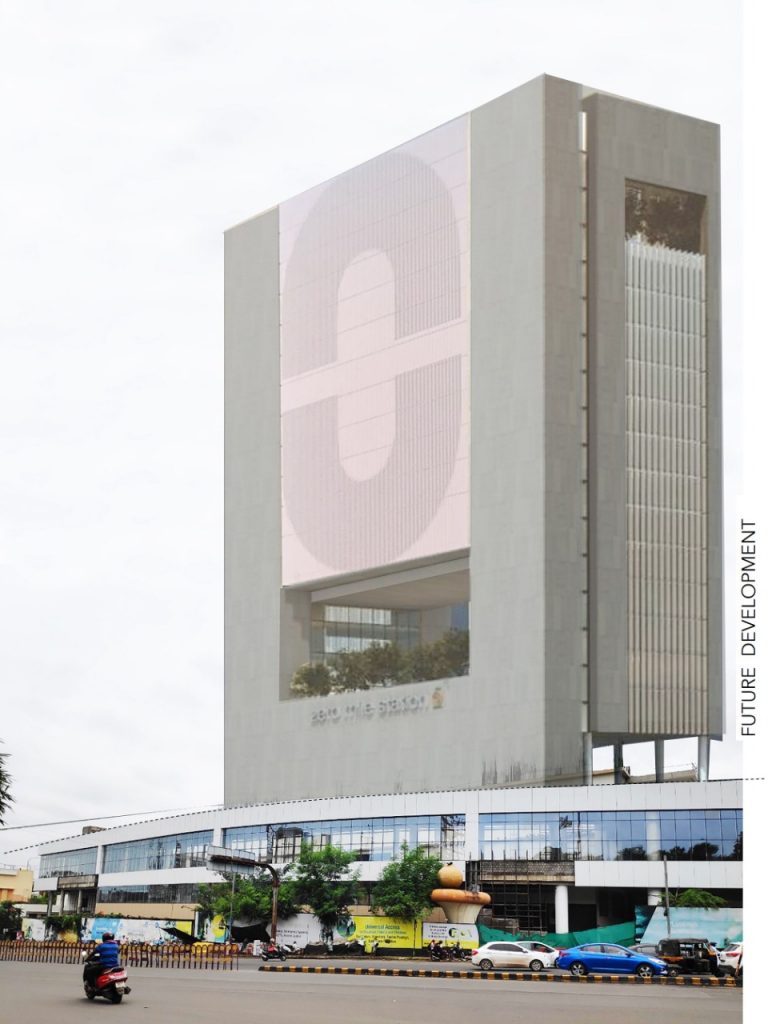 In addition, they will have to provide a parking space for 50 cars in each tower to Maha Metro.
As Maha Metro is a planning authority, there will be single window clearance regarding sanction of building plans on these two land parcels.
The project will not only change the skyline of Nagpur but create a lot of parking space in the congested Sitabuldi area.
The concessionaires can build offices, restaurants, banquet halls, hotels, etc in the building. They are free to decide the commercial use of the towers.
The successful bidder will have to pay minimum upfront premium of Rs 10 crore and
annual concession fee to Maha Metro payable after construction period. This will be a bidding parameter. The concession period is 60 years for both towers. This includes construction period of 3 years from date of signing of letter of acceptance (LoA).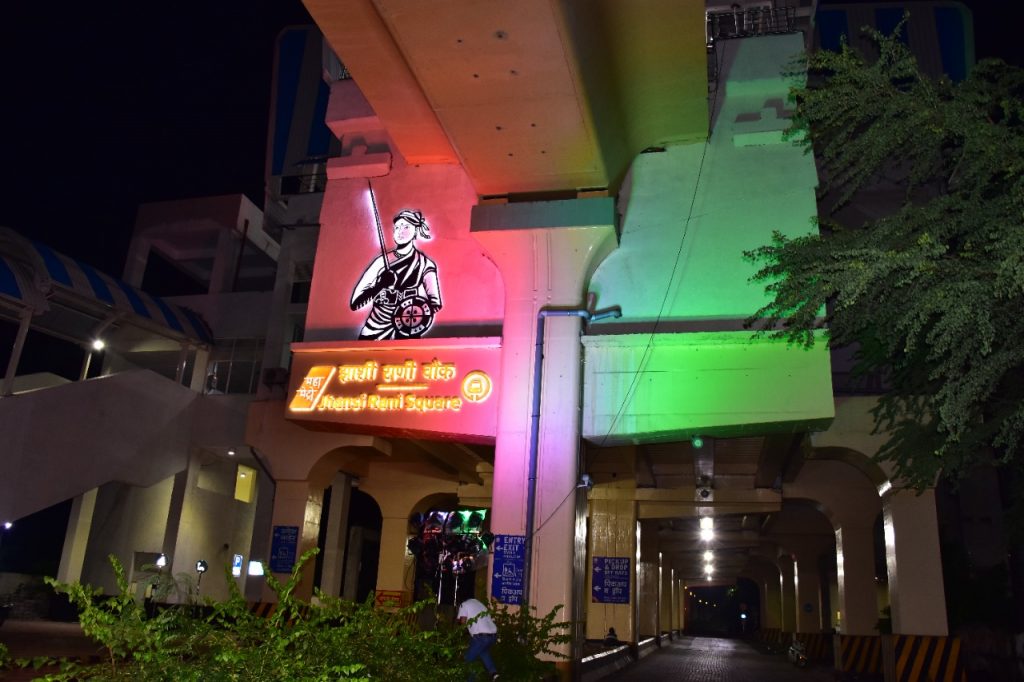 The tenders for the two projects are live on Maha Metro's e-tender portal www.mahametrorail.etenders.in at serial numbers 263 and 264.

• MINI-ELECTRONICS MARKET AT ZERO MILE STATION
Maha Metro is also developing a Mini-Electronics Market at Zero Mile Freedom Park metro station. There will be 20 shops selling electronics goods at the concourse level of the station. These shops have already been constructed.
Maha Metro will allot these shops to bidders on lease for a period of 9 years. Out of the 20 shops, 17 have area ranging from 125 square feet to 150 sq ft. The remaining three are larger ones having area between 600 sqft and 900 sq ft.