We've seen a lot of strange foods in the last few years, such maggi milkshake, ice cream dosa, maggi biryani, kulhad pizza, and so on, and it's fair to say that the bulk of them make us wonder how people came up with the idea to prepare them, let alone collect the guts to try them.
As if all of those tests weren't enough to make people doubt humanity's existence, a video of a person cooking Oreo pakodas has gone viral on the Internet and social media.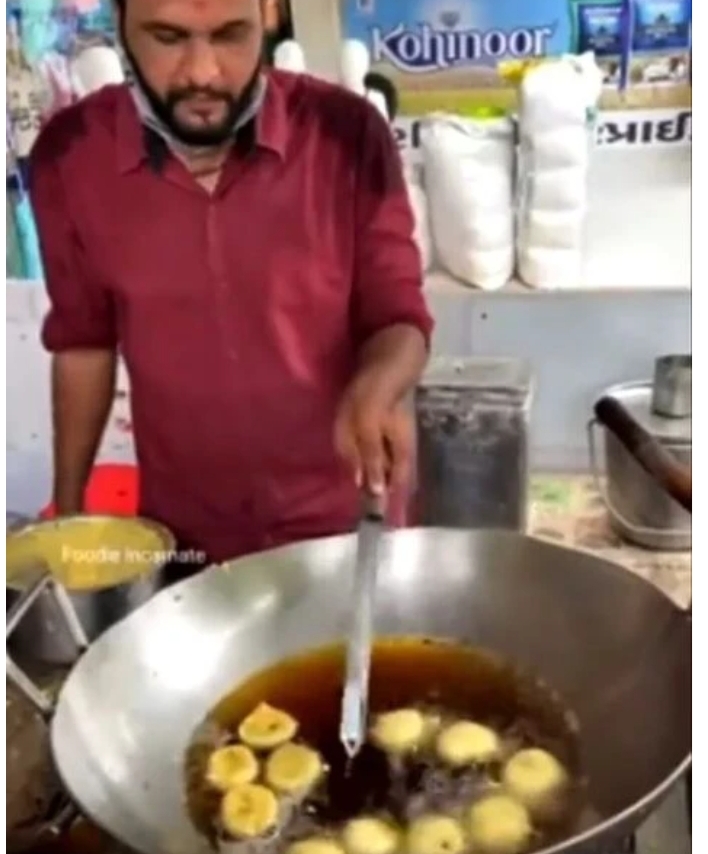 Yes, I have the same expression as you, and I don't think I'd dare to try them! Pakodas are one of India's most popular snacks, with a variety of flavours including aloo pakoda, pyaaz pakoda, gobhi pakoda, mirch pakoda, bread pakoda, and many others, but this is the first time we've come across Oreo pakoda.
The film, which was allegedly shot in Ahmedabad, Gujarat, has been uploaded on food blogger Foodie Incarnate's YouTube channel, and a snippet from it has been extensively circulated on Twitter. The man in the video breaks open a packet of Oreo cookies and throws them all into the besan batter.
He deep fried the biscuits for 5 minutes after soaking them in the batter, then served the pakodas with chutney and fried chilies. After seeing Oreo pakodas being prepared, the food blogger was baffled and perplexed, but he was determined to try them!
The video quickly went viral, and foodies began to respond to it. Netizens chastised the man for manufacturing Oreo pakodas, with several requesting that he stop creating foods like this before they develop an aversion to Oreos. Several online users noted that while eating fried Oreos is common in the United States, they had never seen it paired with fried chillis and chutney. Few people who were not Oreo devotees, on the other hand, believed this was an enhancement in the biscuit.