In a tragic incident, a tigress pounced on Swati Dhumne, a forest guard, dragged her to inside jungle area and killed on Saturday morning in Kolara Forest Range of Tadoba-Andhari Tiger Reserve in Chandrapur district. The incident created sensation among field staff, including daily wage forest workers.
Tigress Maya that killed Swati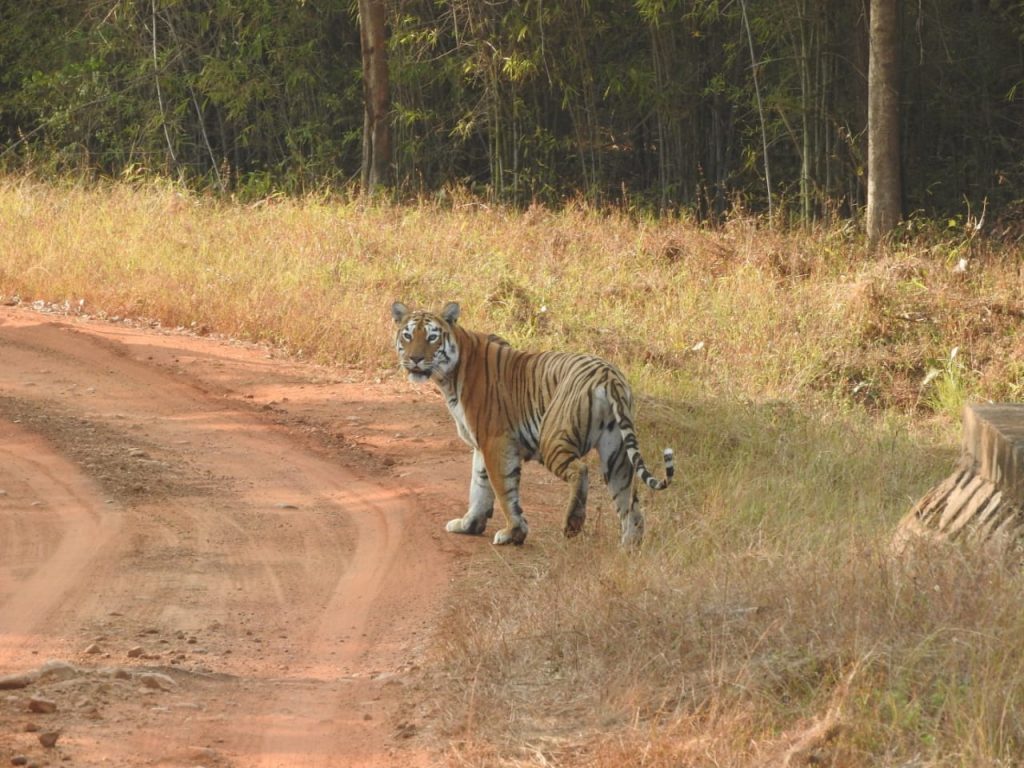 It is reported that Swati and three other forest workers were engaged in drawing a transact line for the purpose of tiger estimation. They saw Maya, a famous tigress on the internal road and waited ther for around half-an-hour to leave the place by tigress. Tourists in Gypsy vehicles were also on jungle safari in Kolara core area.
Swati then decided to go along with workers by some other path way as Maya was not in a mood to shift elsewhere. As the workers went inside Maya followed them. Tourists heard screams when Maya attacked Swati while workers were making helpless efforts to save the forest guard.
Tourists heard screams from compartment no: 97. The workers came back to the waiting vehicles and reached to inform Pradeep Chauhan, Range Forest Officer, about the sad incident. The staff reached the spot immediately for investigation and took the body of Swati to Chimur hospital for conducting post mortem. Forestmen are making further investigation in the case.
Meanwhile, Ajay Patil, President of Maharashtra State Forest Guards and Promoted Foresters Union, has submitted a memorandum to the Field Director, Tadoba-Andhari Tiger Reserve, urging him to ensure proper manpower while sending employees for such risky jobs in order to avoid such incidents in future. The union would hold the management responsible for any such incident if it compels them to work without security.