Maharashtra Government has given approval to the plan of conservation of Old Secretariat building, which houses Divisional Commissionerate and other offices. The plan with the estimated cost of Rs 14 crore aims at taking up necessary repairs of the building that is British-era architectural heritage.
The Old Secretariat building is said to have been constructed between 1910 and 1916 as the Secretariat of Central Provinces. The ground plan is a quadrangle enclosing a spacious open courtyard. The building is double-story and the entire facade is of massive stone masonry in alternating courses of black basalt and grey sandstone.
The exterior is enriched by a projecting cornice and carved work in grey sandstone. Spacious corridors, wide staircases, porches at different entrances to the building, large windows are among the characteristic features of the building. Since the building is more than 100 years old, the roof has started leaking.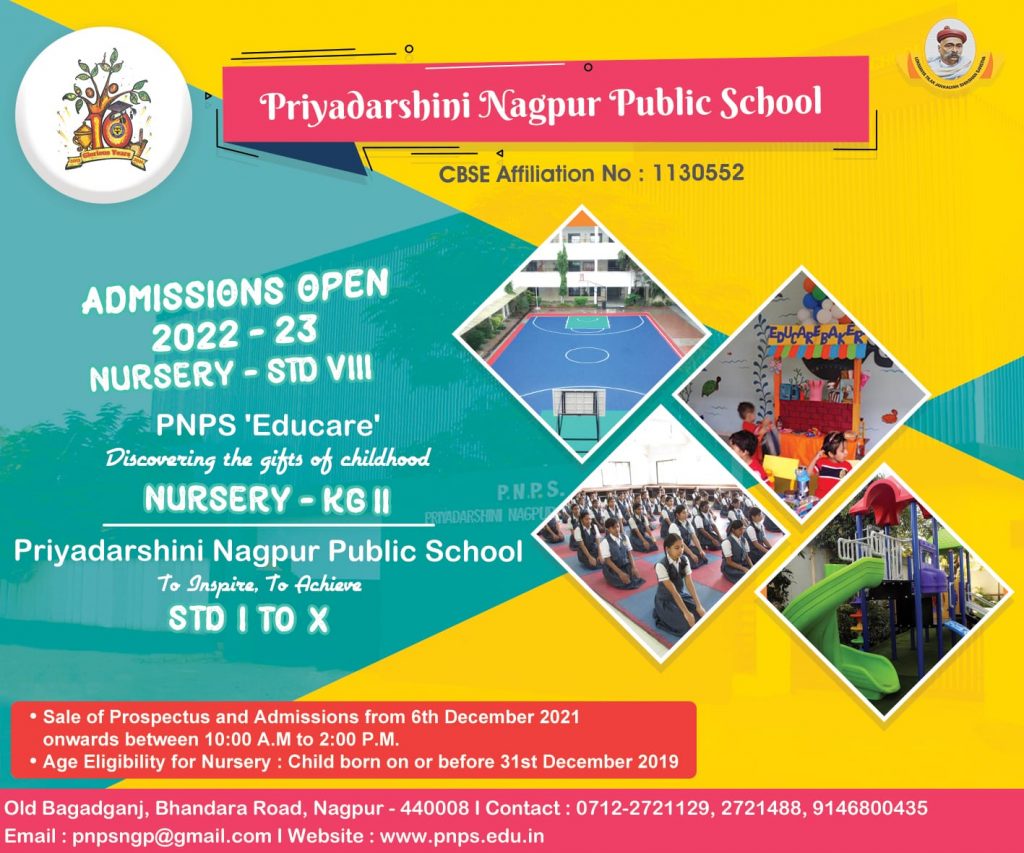 Though several internal changes have been made over the years to accommodate various office establishments, the administration has felt the need to prioritise proper conservation and to expand the facilities on the inside. Furthermore, it is critical to keep the building clean and protect it from the effects of water, particularly during the rainy season. It also needs to be protected from the nearby trees and some growth that has sprouted on the walls. As a result, the administration had produced a restoration plan with the help of experts.
Now that the Government has approved the Rs 14 crore plan, the works will start after nod of Heritage Committee. Prajakta Lavangare-Verma, Divisional Commissioner, chaired a meeting in this regard on Wednesday at the office. Sanjay Dhiware, Additional Commissioner; Vidyadhar Sardeshmukh, Superintending Engineer of Public Works Department (PWD); Asha Pathan and Rajlaxmi Shah, Deputy Commissioners; Milind Salve, Deputy Commissioner (Revenue); Janardan Bhanuse, Executive Engineer of PWD; Leena Zilpe, heritage conservationist; Dr V B Kharbade, and heads of various establishments concerned also attended the meeting.
The Divisional Commissioner asked the officials of PWD to take initiative and ensure that the works were completed as per the time-bound plan. From the funds received under what is to be the Phase-I of the plan, works relating to basic amenities will be taken up. For other facilities, proposal for Phase-II will be prepared, said Sardeshmukh.
The office heads gave suggestions regarding various amenities including drinking water facility for visitors, special repairs of doors and windows, separate toilets for men and women, cleanliness in corridors, seating arrangement for VIPs, electrification and internal painting etc. Pathan said that PWD would take stock of the works needed after taking an inspection round of the building. MEDA has taken initiative to install rooftop solar panels on Old Secretariat building, and the Administrative Buildings I and II. Verma asked the officials concerned to submit proposal in this regard within eight days.