Nagpur Municipal Corporation (NMC) has organised a song competition "Mahapaur Swarratna" on Hindi/Marathi songs on the occasion of Amrut Mahotsava year. The auditions will be held for this competition from December 20 to25.
Dayashankar Tiwari, the Mayor, will inaugurate the competition on December 20 at Gandhibag garden in which Pramod Tabhane, Chairman of Sports Committee, Dilip Diwe, Chairman of Education Committee, Pramod Chikhle, Nagesh Sahare, both Corporators, Vijay Deshmukh, Deputy Commissioner, Piyush Ambulkar, Sports Officer, Priti Das and Lucky Khan will be prominently present.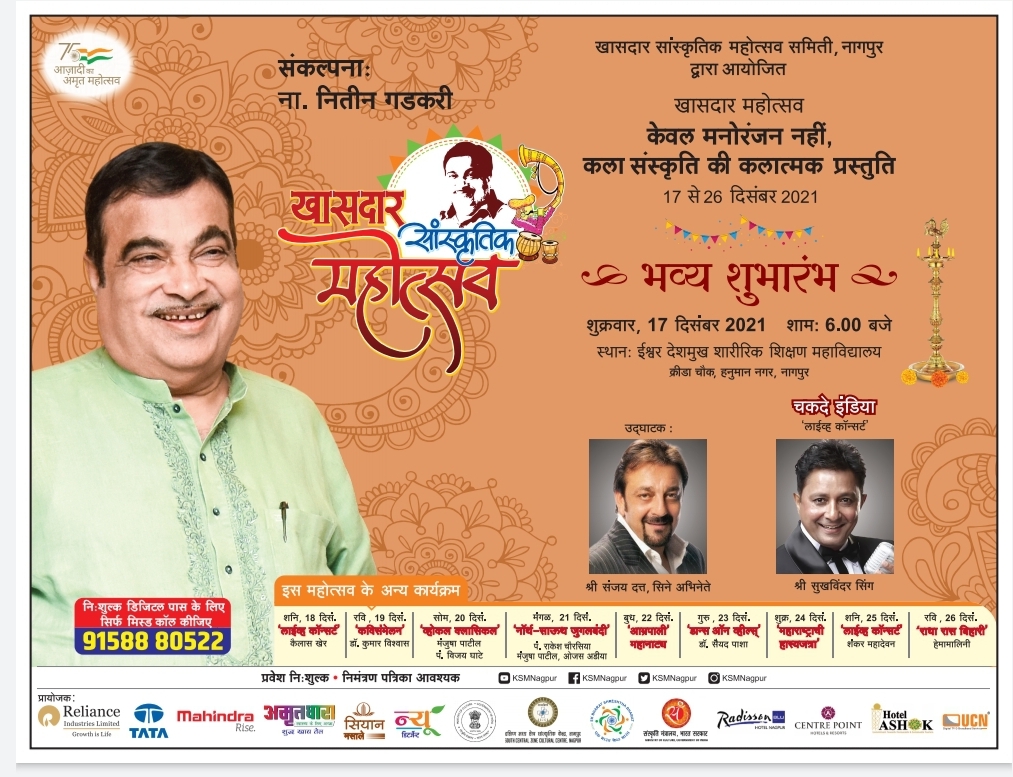 The competition will be held in the categories of persons in the age group of 7-14 years, 18-40 age group and above 41 years. The auditions for competition will be held in all the six Assembly constituencies with East Nagar constituency on December 21, South Nagpur on December 22, North Nagpur on December 23, South-West on December 24 and West Nagpur constituency on December 25.
The singers selected in the auditions will get entry in semi-final that will be held. The finale will be held on January 4, 2022 at Suresh Bhat Auditorium in Reshmibag. Main artistes of Webseries Isha Diary and 35 experts from the city will attend the finale. The first prize carries Rs 21,000/-, Second prize – Rs 11,000/- and third prize – Rs 7,000/-.
The programme is being organised in cooperation with Aayi Foundation, Aagaj Foundation and Mi Nirmohi Sanstha. The competition will be held through lucky musical entertainment. The competition is free of cost.