The Achievers School, Nagpur has added new feathers to its cap by bagging two awards by Education World, the most renowned and authentic School Education Ranking Magazine. Dr. A. K. Shiva Kumar renowned Economist, Ms. Seema Malik, Author of Book- Unlocking Leadership – School Perspective and Mr. Ashish Jain, Director EduNext presented the award, at the Grand Jury Awards 2021-22 ceremony on 17th December 2021 at The Leela Ambience, Gurgaon, Haryana.
The Achievers School, Nagpur was awarded for Excellence in Blended Learning, and The Achievers Pre-School, Nagpur is Awarded as Best Technology Integration School by Education World (Grand Jury Awards 2021-22). They ranked 1st in Nagpur, 2nd in Maharashtra and 3rd in India under both categories.
The awards proved that Achievers is technically the Best School in Nagpur. They are "Google for Education" partners since the year 2015 and have a world-class Wi-Fi enabled campus. When the pandemic began, The Achievers School quickly integrated technology for teaching and adopted blended learning smoothly. As a result, we maintained the quality of the teaching-learning process throughout the pandemic.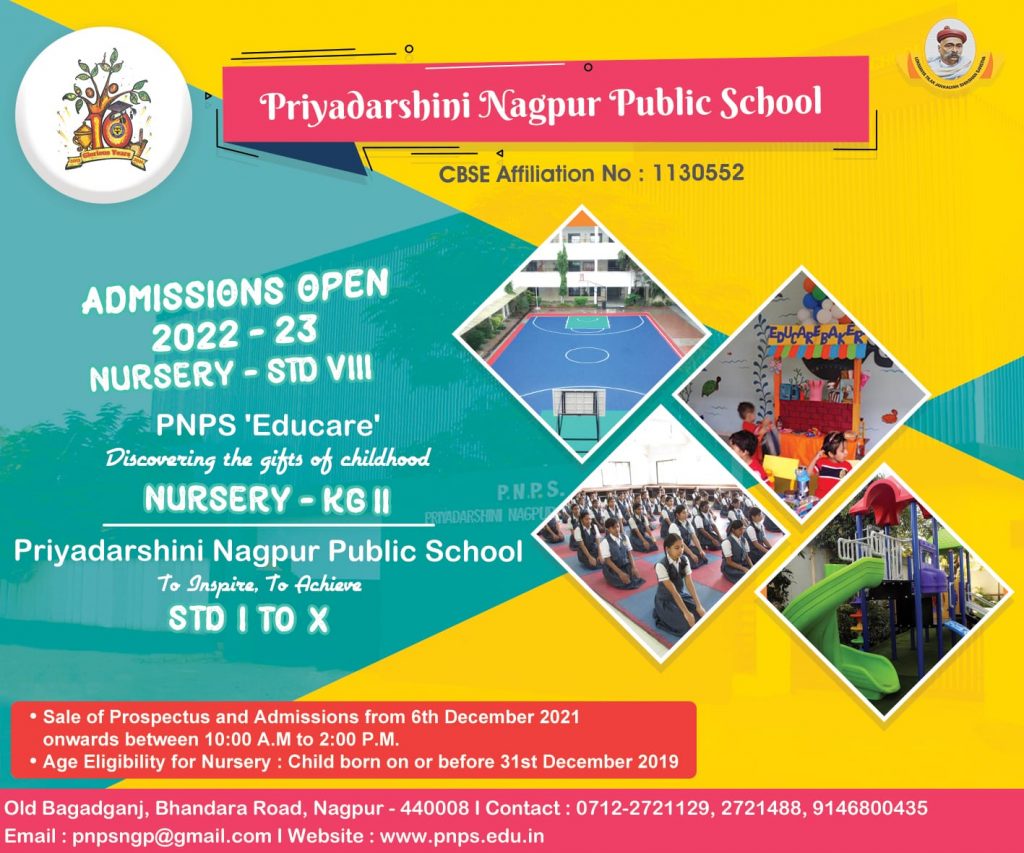 The school is technologically advanced due to the vision of its Founder Mr. Nitin Katiyar, who has 25+ years of experience in the software Industry. His expertise in IT and exposure to the worlds latest trends are the driving force behind a technically advanced school.
The school teaches programming right from class 1 and has its computer syllabus that focuses on building children's logical thinking and problem-solving skills. Their computer syllabus covers programming technologies like Python, HTML/CSS/JS, OOAD, RDBMS, etc. As part of STEM education, other technical topics like Robotics, 3D Printing, Virtual Reality and others are also taught. School also has a well-structured syllabus and Tinkering Lab to tickle the children's curiosity and encourage them to explore a new area of knowledge beyond the defined CBSE curriculum.
The school has an age-appropriate curriculum for developing all 21st-century skills like Self-learning, Grit, Teamwork and Leadership and is focused on developing the same. In addition, the team is highly passionate about children's education.
The Achievers School has been committed to nurturing 21st-century skills in the children of Nagpur since 2008. The awards are recognition of the entire team's hard work under the able guidance of Director-Academics and Principal Dr Priyadarshini Deoghare and Pre School Center Head Mrs Sharmila Muthye.
The Founder-Director Ms Sapna Katiyar, who always had a futuristic vision in developing the curriculum for the school, extended heartiest congratulations to all Staff, Students and Parents for their never-ending support.