NMC and OCHRI joint logo of Together for healthier Nagpur unveiled Orange City Hospital and Research Institute the first in Nagpur and first under 50 hospitals in the country to have been NABH reaccredited as per new 5th Edition, is run by Ravi Nair Hospitals Private Limited (RNHPL).
OCHRI completed 25 years of dedicated public service on 21st October 2021. Rather than organizing any kind of celebrations, they are undertaking novel social ventures to serve mankind.
As part of their year- long Silver jubilee celebrations, they had announced free BP estimation and free blood sugar testing of any needy individual visiting their premises during working days from 9 am to 5pm.
An exclusive entrance to OCHRI Casualty waiting area has also been created for incoming needy Nagpurians. This altruistic proposal as a New year gift to thank Nagpurians for the faith shown on TEAM OCHRI will run from 1st January 2022 till 21st October 2022, as conveyed by Udaybhaskar Nair-RNHPL Chairman.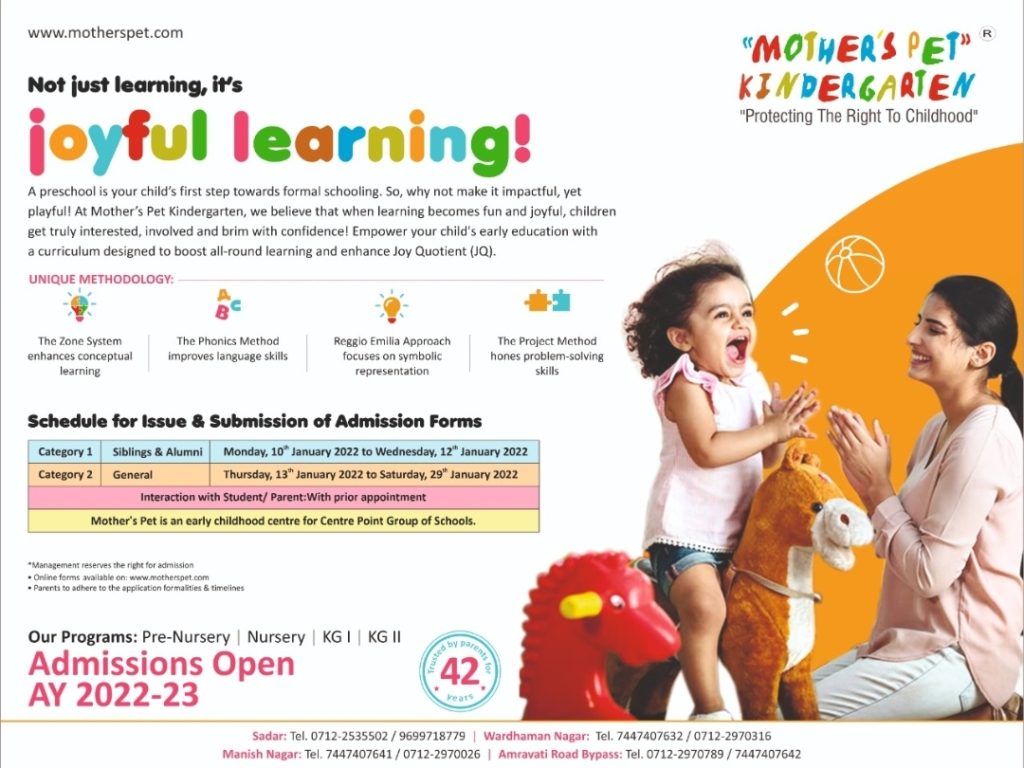 Radhakrishnan, IAS, Nagpur Municipal Commissioner inaugurated this social venture and conveyed that OCHRI is doing an extraordinary job in Covid pandemic management and congratulated them for undertaking free BP and blood sugar estimation of all incoming needy citizens to mark their silver jubilee.
Radhakrishnan who was escorted around OCHRI health campus by OCHRI Director Dr. Anup Marar complimented OCHRI for the joint NMC and OCHRI logo of Together for healthier Nagpur. At the outset, Uday Bhaskar Nair- NAIRSONS Chairman and Dr. Usha Nair- RNHPL Managing Director welcomed the dignitary. Prominently present on this occasion were Simha Chalam- Executive Director (Accounts), Sunil Sure, Chief General Manager, Dr. Noorul Ameen, Medical Superintendent- OCHRI and Dr. Sajan Nair, Officer (Relationship, Legal& Security)-OCHRI.
On behalf of OCHRI; Sawant Waghmare & Ganesh Iyer led Avinash Ganar and Madhukar Chanore to coordinate the logistics while Sr. Jessy Abraham and Neeraj Patil are supporting Prakash Shende- Camp Coordinator in this social undertaking. Manjiri Damle and Priya Sashi conducted the ceremonial proceedings.