The citizens should face the challenge of coronavirus pandemic by with the thought of "I stay safe, my Nagpur is secured". This will help everybody to overcome the prevailing situation, said Vimla r, District Collector, on Thursday.
A three-point formula – vaccination, quarantine and awareness – has rescued the people from pandemic, if one traces history all over the world, she added.
Vimla was speaking in web discussion programme organised in the Collectorate organised by District Information Office, Information Centre and Maha-IT to mark Amrut Mahotsava.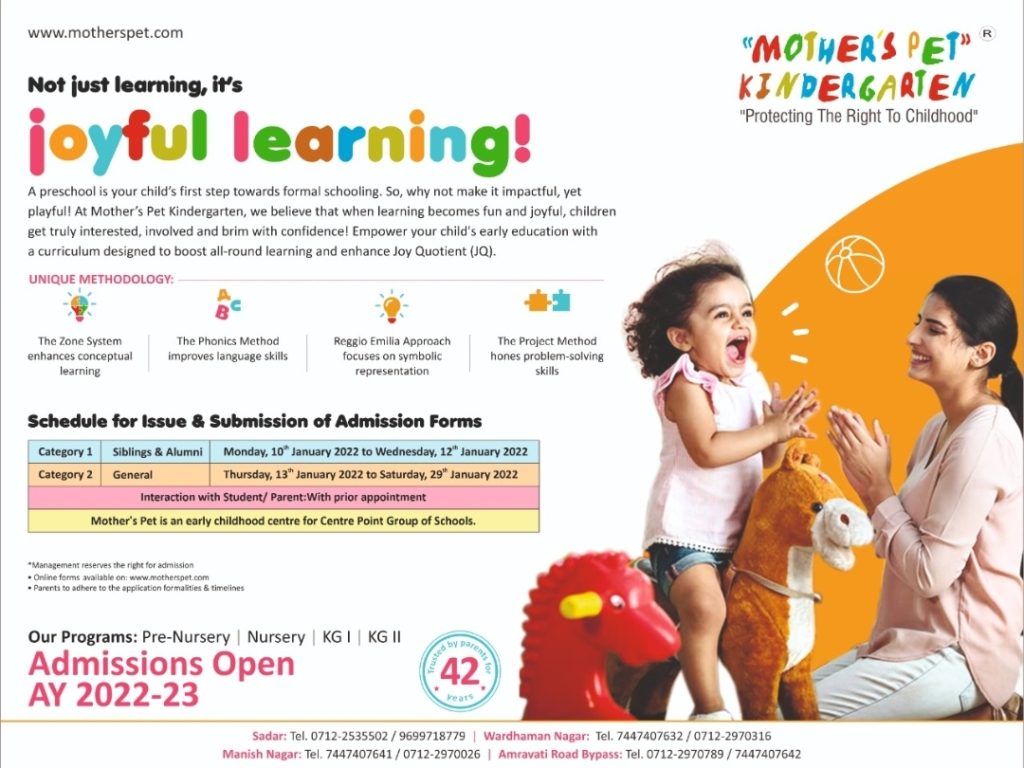 She further said that Nagpur district accepted the challenge of two waves and the struggle is ongoing. The administration has provided various facilities and today it is self-reliant to tackle the pandemic. However, the people are taking the third wave lightly and this is a cause for anxiety, she pointed out.
It is in our hands to remain vigilant and careful and in fact it is our responsibility. Dr Nitin Raut, Guardian Minister for Nagpur district, had asked follow the thought "I am safe, my Nagpur is secured" and the people gave response to it. The people had also responded in a positive to the Chief Minister Uddhav Thackeray's call "My family, my responsibility".
The Collector appealed to citizens to take due care and follow the protocol to avoid spread of virus.