The students of The Chanda Devi Saraf (CDS) School participated in the State Level Interschool Dance Competition organised by the Cultural Foundation of India Azadi ka Amrut Mohotsav hosted by Sanjiwini International School Shirdi on 9 th January 2022.
A total of 150 students from all over India participated in the competition.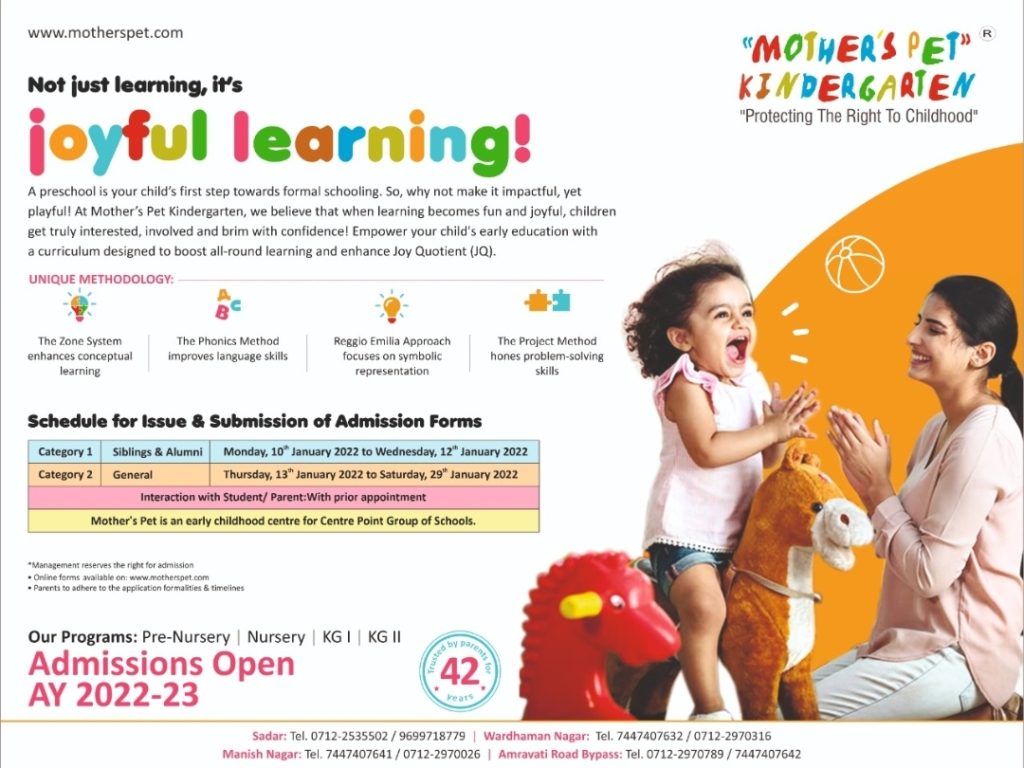 The students of the CDS School rocked the stage with their thrilling performances.
Manisha Rana bagged the 3 rd Prize in the senior category Folk Dance (Solo).
Vedika Bahe won the 4 th position in Junior Category Folk Dance (Solo).
The Group Dance performed by Somya Singh, Kangana Bhagat & Nidhi Kedar bagged the 3 rd position in senior category Folk Dance.
All these students have been selected for the National Level Dance competition in Goa.
All the dance were choreographed by Jayshree Meshram the Dance teacher who has been awarded with the best Choreographer award.
The school Director Nisha Saraf Ma'am and Principal Kenneth Mendonca sir congratulated Jayshree Meshram and her team for their outstanding achievement.