'Kashibai Rajghat' at Mahal premises Nagpur is one of the most prominent heritage site in Bhonsla history. This glorious place became alive with 267 diyas this evening. The occasion was 267th death anniversary of Senasahebsubha Shrimant Raje Raghuji Bhonsle.
Raghuji Maharaj was the first maratha ruler from our city Nagpur. His samadhi is at Kashibai Rajghat and the six cenotaphs were built is the memory of his six queens who went sati after his death.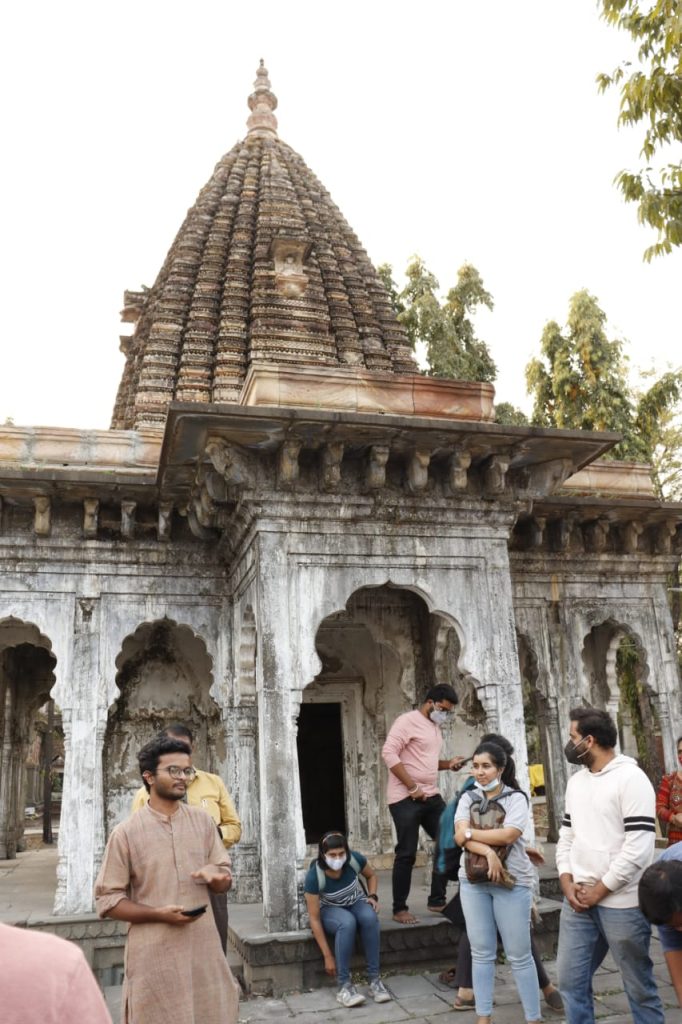 This occasion got such an overwhelming response from city youth. City's young historian hosted a heritage walk. Students of Nagpur University and many collages were oozing with the enthusiasm.
The heritage walk got even more exciting and informative due to the presence of Prachi Gangulwar who is a researcher of Bhonsla History. Deputy Director, Archeological Department, Divisional Office Nagpur and Curator of Central Museum Nagpur Jaya Vahane complimented this initiative with her presence.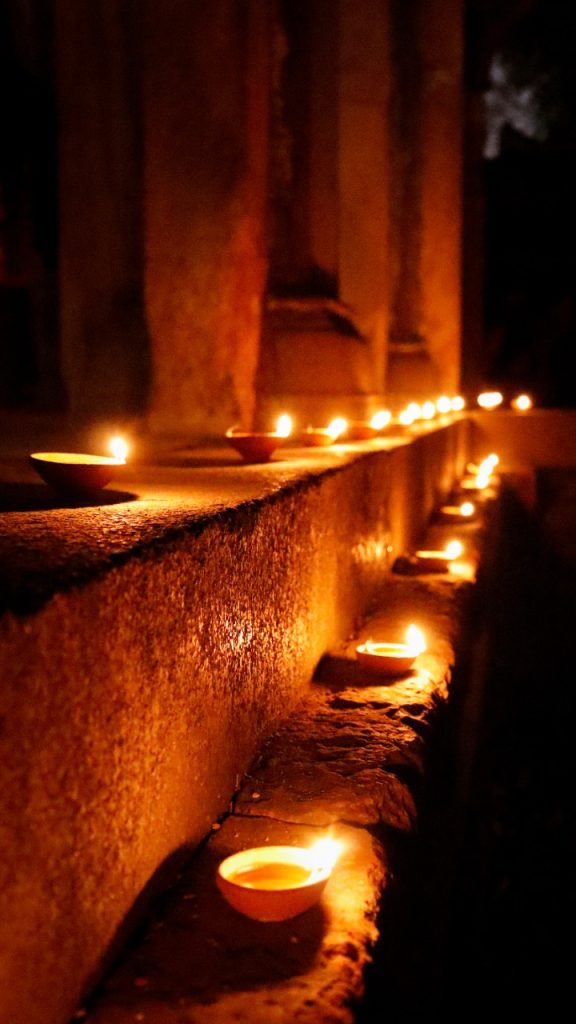 Atharva Shivankar made the history of Bhonsla Dynesty and ancient Nagpur come alive with his enchanting narration. Jaysingraje Bhonsle initiated the Dipotsav. Youngsters lit 267 earthen lamps or diyas and the aura of samadhi premises came prominent.
Renovation and beautification of this heritage site was discussed on this occasion. Jaysingraje explained his efforts to recreate the original state of this site. A beautiful Bhonsla style garden is also in his plans, he said.
Jaya Vahane suggested that Heritage Committee must try for CSR funding and she is ready to guide. She has offered to provide all the necessary technical information and skill for the renovation. Nagpur City has around 300 listed heritage sites. To conserve the heritage sites and to encourage the heritage tourism, efforts are expected from the government and the public as well, said Mandira Nevare, co-founder of Orange Odyssey.
Shruti Ghate, an aspiring photographer clicked some adorable photograph of the site. She explained the easy tricks to boost awareness about heritage in masses via social media using photographs.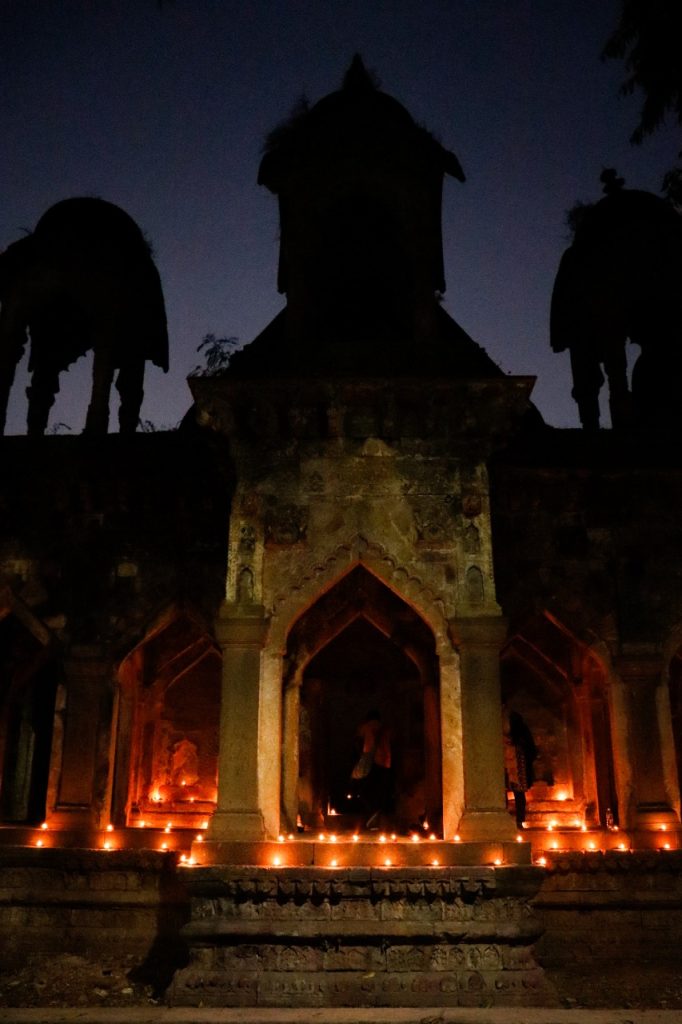 College students Toshita Murugkar, Ishika Ilame, Anushka Ingale and many others had a lot of queries about the history of ancient Nagpur. Jaysingraje appreciated Atharva Shivankar for this initiative. Youth exclaimed the keen desire to visit more heritage site of Nagpur and get insights of city's history.