Deprived over non-payment of salaries for months the drivers of 'Nagpur Aapli Bus', who resorted to strike on Friday morning to press their demands for pending salaries resumed the services after hour following fulfillment of their demand.
All the employees went strike due to non-payment of salaries. The municipal city transport service has been disrupted. The drivers parked the buses at Morbhavan and demanded to be paid for their services.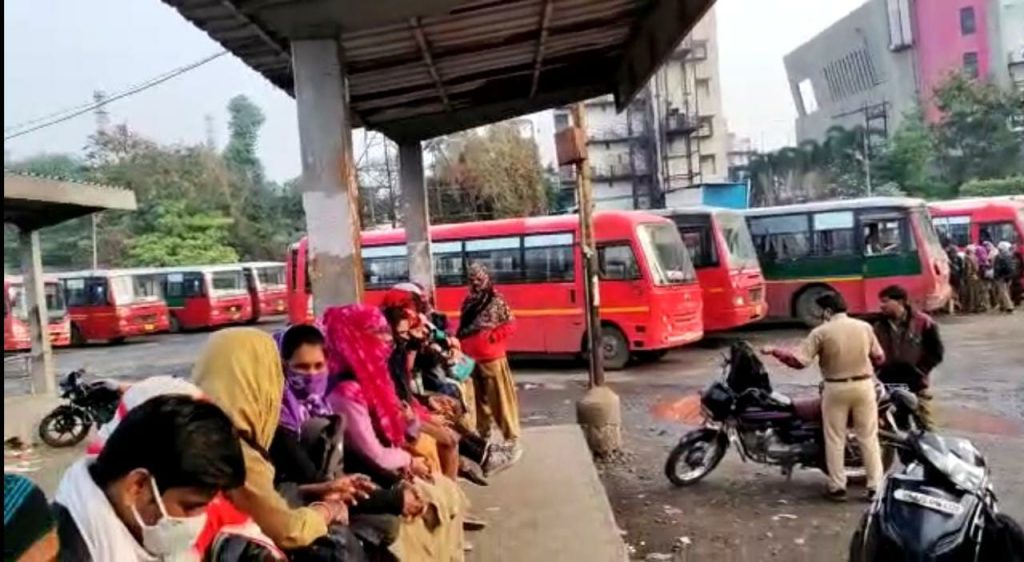 As all the conductors of Nagpur Municipal Corporation's bus service have gone on strike since this morning, the bus service in the city has been severely disrupted. Along with the students, the working class is facing many difficulties.
Students are facing a big problem as exams are being held in the colleges. Unity Security Force, a private company, was responsible for hiring carriers for their buses and their salaries. Meanwhile passengers suffered because of non-availability of buses.
Soon after the strike payments were made by authorities in the accounts of several employees and as a result services were resumed. However, it is reliably learnt that some of the drivers have not received their salary and hence they are still agitating.