Actor Ranveer Singh recently played a game with the NBA All-Star celebrities such as Machine Gun Kelly, Matt James, Elhadji Tacko Fall, Jimmie Allen and others, in Cleveland.
It was a fan moment for the actor as he shared several photos from the game and was amaze by the players' height as well.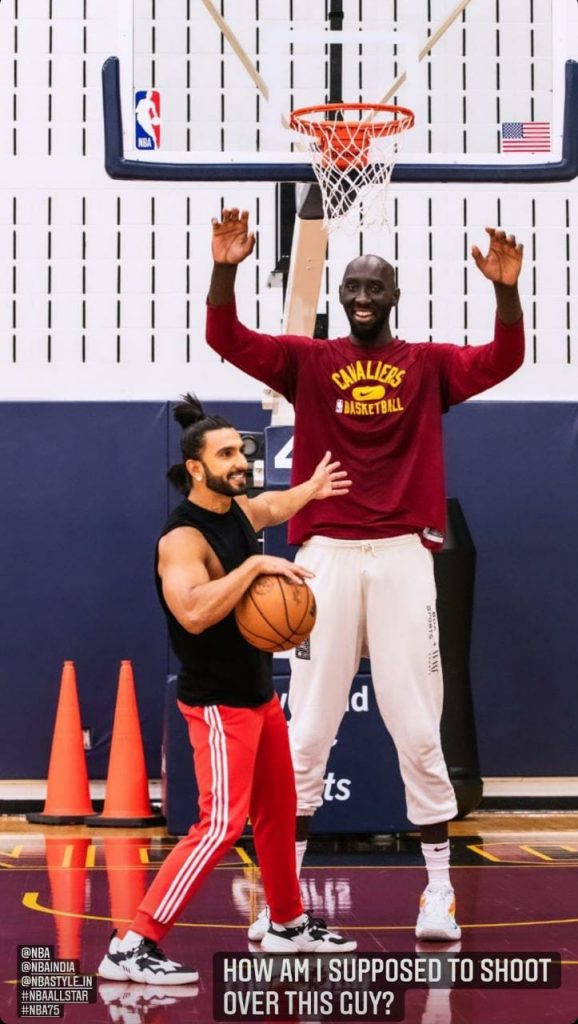 Sharing a series of pictures on is official instagram account of himself from the practice session, "Ball is life 🏀🙌🏾 @nba @cavs @nbaindia @nbastyle_in #NBAAllStar #Nba75 #RanveerXNBAAllStar."
He also shared a photo while having a conversation with player Tacko Fall.
Along with the photo, he wrote, "Got some pre-match pro-tips from none other than my man mister Tacko Fall himself."
Later, Ranveer, pointing at the height of Tacko Fall, asked, "How am I supposed to shoot over this guy?"
The actor thanked the Cleveland Cavaliers for showering him with love as he captioned a photo, "Chowpatty se Cleveland tak. Thank you for showing me so much love! @cavs"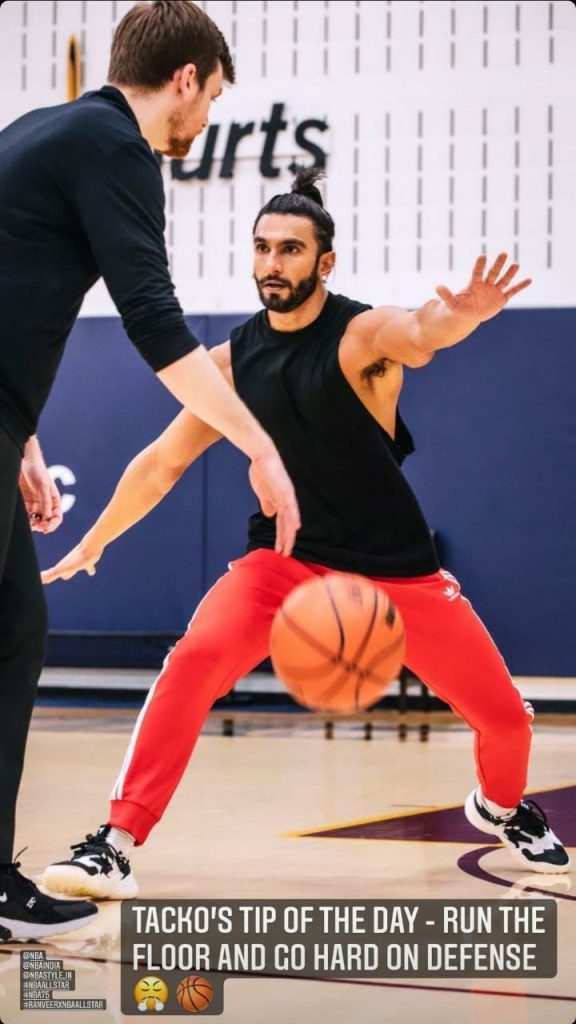 "I just had the most incredible experience at the All-star game. But the highlight by far was the love and energy that my fans gave me at the game. I am deeply touched and overwhelmed. Literally brought me to tears by the end of it. I feel the grace of God through you all. Not sure what I have done to deserve this kind of love but I am filled with just pure gratitude," Ranveer wrote.