"Nagpur metro has become the best metro in the world. The design of this metro is perfect," said Union Minister for Road Transport and Highways Nitin Gadkari here on Friday night.
He was speaking at a book release function 'Better than the Dream' written by senior journalist Sarita Kaushik.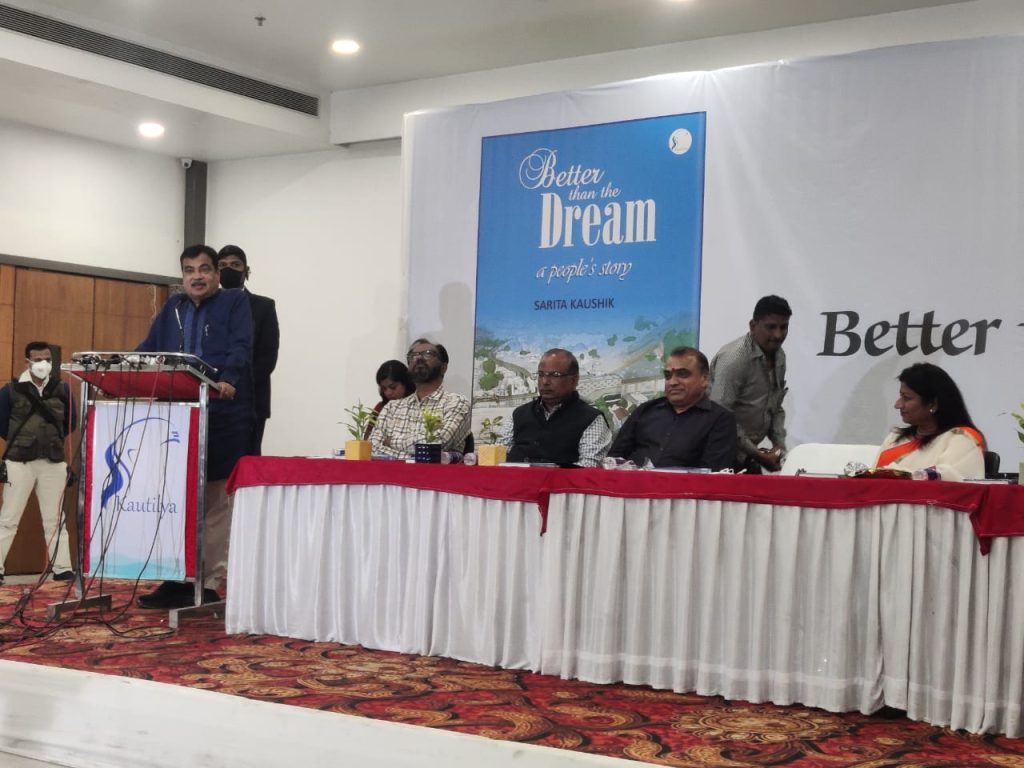 Brijesh Dixit, Administrative Director, MahaMetro, senior journalists Shripad Aparajit, Sunil Tiwari, Gajanan Nimdev and Pradeep Maitra were among those who were seated on the dais.
The book is about the life of people and how the Nagpur Metro has changed their life. The book gives stress on the hard work put in by the entire team in order to give Nagpur one of the best gifts of the decade.
Gadkari admired Kaushik for showing the dedicated work done by putting in labours by the team. He admired Brijesh Dixit of MahaMetro for his excellent leadership and completing the project at a low cost using modern technology.