Different women and social organisations celebrated International Women's Day with great enthusiasm by organising separate programmes in the city on Tuesday.
Regional Transport Office: A woman has inherent quality of dedication and capacity and every Savitri in the history has has made hard work ans simple by her self decipline. Nagpur city's traffic system expects such self discipline from Savitri in every home, said R Vimla, District Collector. She was addressing a gathering after making a beginning of 'Savitri' Squad at a function organised by RTO here on Tuesday to mark the International Women's Day.
Vimla stressed the need for promoting discipline while driving vehicles and expressed happiness that RTO was taking initiative in this regard.

Ravindra Bhuyar, Acting Regional Transport Officer, said thatthe squad would help women create awareness about traffic rules and reduce road accidents. A special training would also be given to women for the purpose. The city roads are in good condition but there is a scope for maintaining discipline while using the roads, he added.
Ketki Joshi, Government Pleader, Shweta Khedkar, SP, Highway police, Major Dr Shilpa Kharapkar (Ninawe), District Soldier Welfare Officer, Nanda Jichkar, former Mayor, and Sneha Mendhe, Asst RTO, were among those who were seated on the dais. Kanchan Deshpande conduction the programme.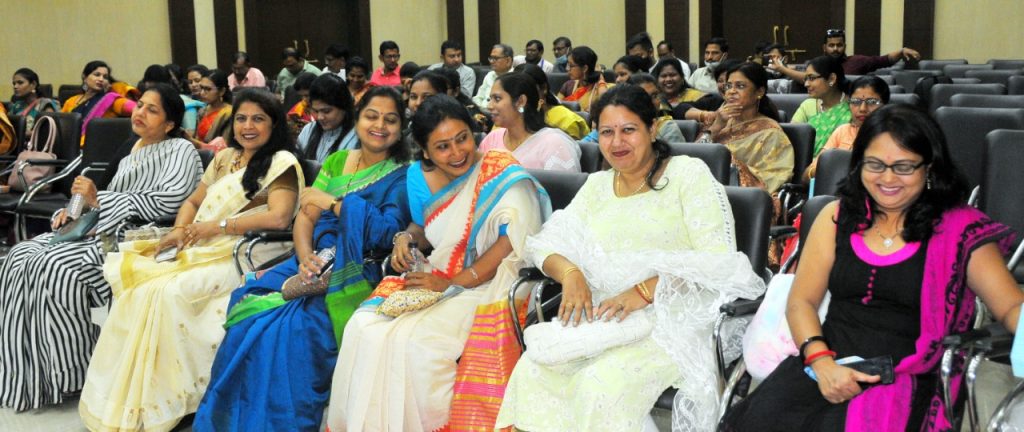 Nav Yuwak Education Society: The members held a function in Ajni Police Station at 11 am to express gratitude towards women cops for discharging their duties to maintain peace in society. Addressing the gathering, Sanket Dongre, Director of society, said that women police had to discharge their duties in the office and field but at the same time they have to run the responsibility of their families. Corporator Manoj Gawande was the chief guest while PI Sarin Durge, Sumit Gajbhiye, API Shubhangi Mohre, Saurabh Dongre, Suhas Khare and Niraj Rangari were the guests of honour.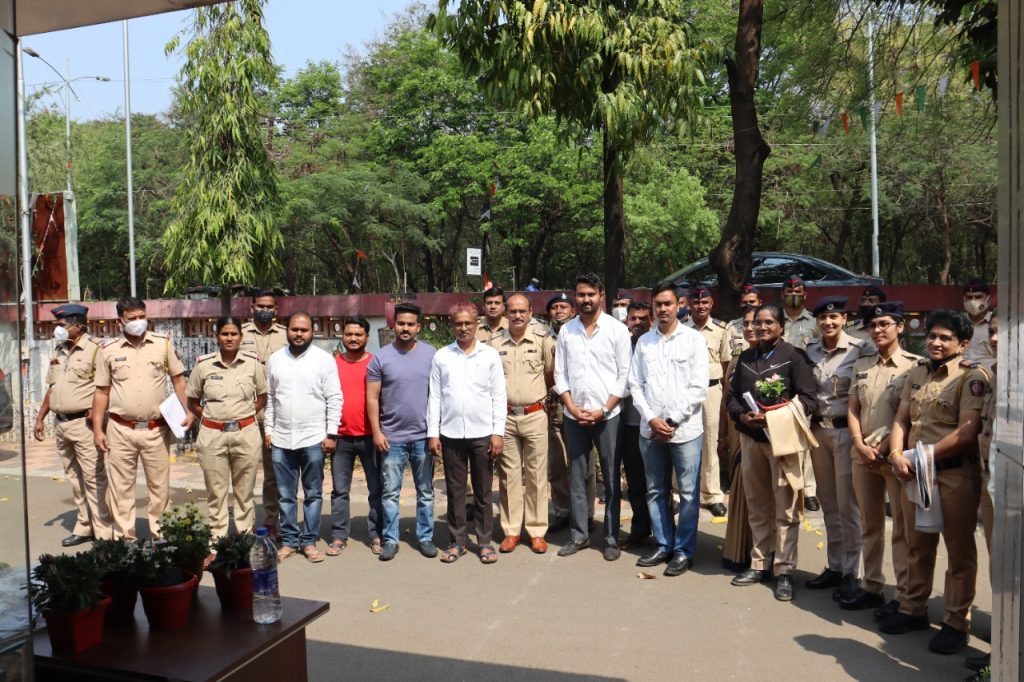 Satpuda Foundation: The foundation in cooperation with Krishi Vigyan Kendra (Doodhbardi) and undertaking of Maharashtra Animal, Fisheries & Science University (MAFSU) celebrated the occasion with women from villages of buffer area of Pench Tiger Reserve. The programme was organised at Saila Community Resource and Wildlife Research Centre in Pipariya village. Members of Women Self-Help Groups from Sillari, Pipariya, Wagholi and Salai villages participated in the celebration.
During discussion, women were provided information on sustainable alternative livelihood options to earn income and co-exist harmoniously with their wild neighbours. Amol Harne, Subject expert on crop protection of Kendra, suggested alternatives such as backyard poulty, biofloc fish farming, agro-processing units, cultivation of less water intensive crops, horticulture and floriculture. Ashwini Gaidhani, Tushar Meshram, Amol Maraskolhe and others also suggested ways. Mandar Pingle, Assistant Director of the foundation, explained them about importance of women in wildlife conservation and environmental protection initiatives. The programme was organised under the guidance of Kishor Rithe, President of the foundation.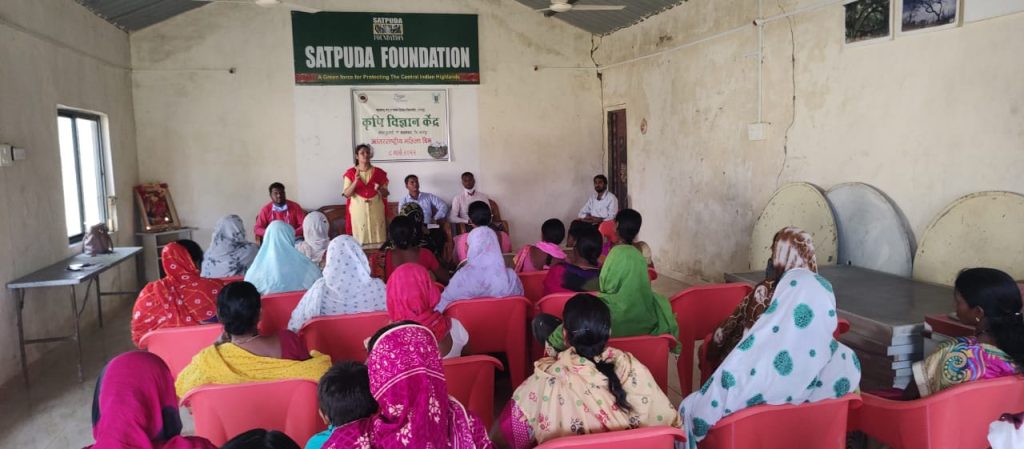 Priyadarshi Samrat Ashok Bahuddeshiya Sanstha: The workers organised a free health camp for women at Bodhi Vruksh Buddh Vihar, Kunjilalpeth, to mark the occasion in which over 130 women took benefit. A team of doctors including Avinash Barade, Asha Jambhulkar and Masira examined the patients and gave advice. The organises also distributed medicines to the needy persons, informed Aniket Kuttarmare, Convener.