The world is celebrating International Women's day today. Today women and girls are effective and powerful leaders and change makes in their respective fields.
In India the girl power can be seen in every filed, from setting the Nationals economy to going on a space missions to treating patients in medical field.
On this International women's day Dr. Shivani Mane a consultant dermatologist in Nagpur shared her journey with us.
Dr Shivani earned her Master's degree in Venerology and Leprology (MD DVL). She further pursued fellowship Dermatology fellowship in Clinical Dermatology and Dermatosurgery (Mumbai) and Fellowship in Dermatosurgery (University Of Ferrara, Italy).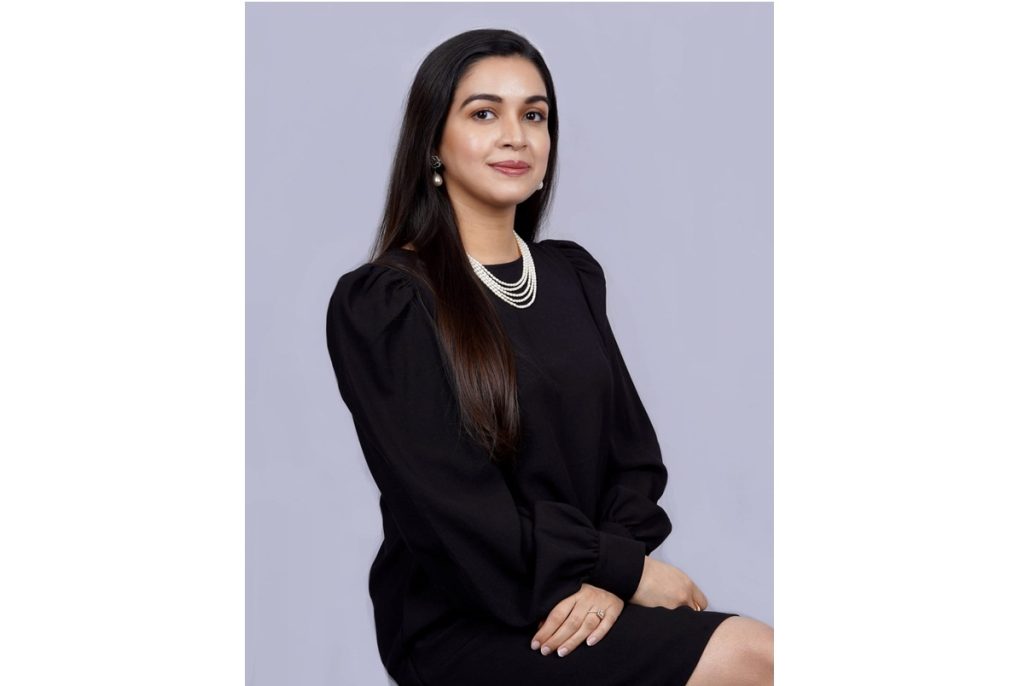 What made you choose this profession?
I come from a family of doctors. So medicine was always close to my heart.
What are the difficulties in your profession?
My profession can be surprisingly challenging. Last month we treated burn scar and multiple trauma scar patients. When dealing with difficult cases like that, managing expectations about treatment time-frames and end results can be hard. Patients nowadays get constantly bombarded with fake 'instant treatments'. We need to spend a lot of time counselling them. But seeing such challenging cases heal gives me great contentment. Every day we get PCOS patients with different skin and hair symptoms. Treating them with a holistic approach and guiding them through lifestyle changes helps control PCOS for longer periods. All these cases need extensive counselling. I consider that the most important part of my job.
How has COVID-19 impacted your line of work and your personal life?
It's certainly has given a big jolt to all of us directly or indirectly, each one of us has lost a friend or family member, but we rise, and thanks to science and technology that we have fought back and we are gonna come back stronger!
How did you feel when you were first called a doctor by someone?
Gave me an immense sense of pride, responsibility and happiness.
Who is your inspiration?
My mother Dr. Neelima Dhande is my biggest inspiration. She is an obstetrician and gynaecologist. I have seen her work tirelessly. She has instilled in my mind the nobility of this profession since childhood.
If not a doctor, what other profession you would like to be in?
Nothing else. I was meant to be this. Life has come a full circle for me.
How do you keep up with modern advanced techniques of treatment?
We have a state-of-the-art cosmetic clinic in Nagpur. We always keep improving our treatment techniques. And we are the only clinic in the city that exclusively operates US FDA approved lasers and machines.
I keep myself updated with offline and online conferences, CMEs and the latest dermatology articles and journals.
What, in your opinion, are the special qualities required for a person to be a successful doctor?
Persistence, patience, consistency, and hard work, nothing comes easy.
How do you approach your treatment of patients?
Always go for a holistic approach. Our skin and hair is a mirror of our lifestyle and diet. So always try improving it first.
Are you happy with your profession?
I am grateful for each day I get to live my profession. Dermatology is a dream branch. Adding beauty, confidence and satisfaction to others' life! Nothing can be better than that.
Your message for all the aspiring doctors?
Work hard and study hard in your MBBS and PG days so that you can do better justice to your profession
Dr. Shivani has extensive experience in treating different skin, hair and nail diseases. She is skilled in performing various dermatosurgeries and trained in anti-wrinkle (botox) injections, dermal filler injetions and threadlifts.
Dr. Shivani has been awarded Best Paper Award in 17th World Dermatology Congress, Dubai UAE (2017), Best Paper Award in Prodigy PGITP, DMIMS India (2016)and Best Poster Award in AIIMS IADVL Dermatology Conference (2015).
This International Women's Day, let's claim "Gender equality today for a sustainable tomorrow".