The meeting of Hindi Advisory Committee of the Ministry of Steel was held on March 3 at Madurai, Tamil Nadu under the chairmanship of the Union Minister of Steel, Ram Chandra Prasad Singh.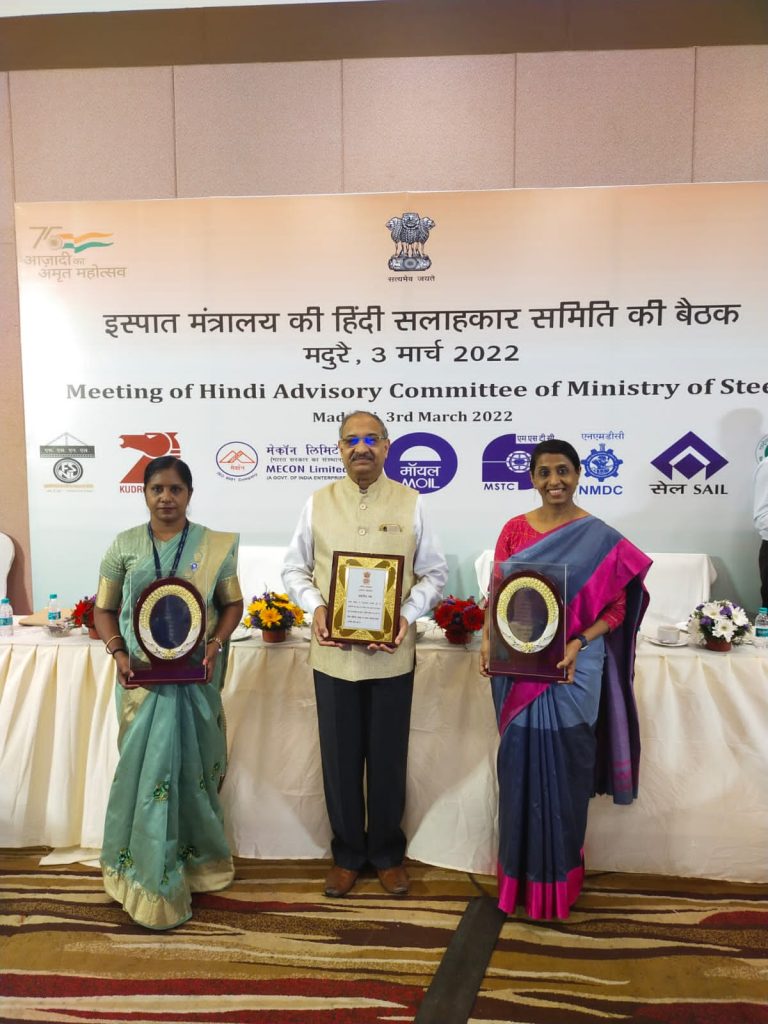 The Vice Chairman of the meeting, the Minister of State for Steel and Rural Development, Faggan Singh Kulaste also graced the occasion.
On this occasion, Shri Ram Chandra Prasad Singh awarded "Ispat Rajbhasha Sammaan" awards to MOIL for the year 2018-19, 2019-20 and 2020-21 for their excellent performance in the usage of Official Language Rajbhasha.
MOIL CMD Mukund P Chaudhari and Director HR Usha Singh were honoured for MOIL's performance and contribution in the usage of Hindi language.
The Committee reviewed the progress of Hindi in detail and appreciated the efforts of MOIL for promoting the progressive use of Hindi in official work.