Nagpurians experienced the pulsating voice of Javed Ali, who became a household name with the famous song ' Teri zalak asharfi Shriwalli' from film Pushpa.
Javed was live in concert in Nagpur, as a part of Khasdar Sanskrutik Mahotsav, on Tuesday.
Beginning with another popular song 'Tu meri Madhuri pyas', Javed said he has old relation with the city and recalled his visit to Tajuddin Baba Durgah. He then presented Kun gaya kun' and 'Moula, moula…' Sufi songs to bring serenity in the atmosphere at the jam packed venue.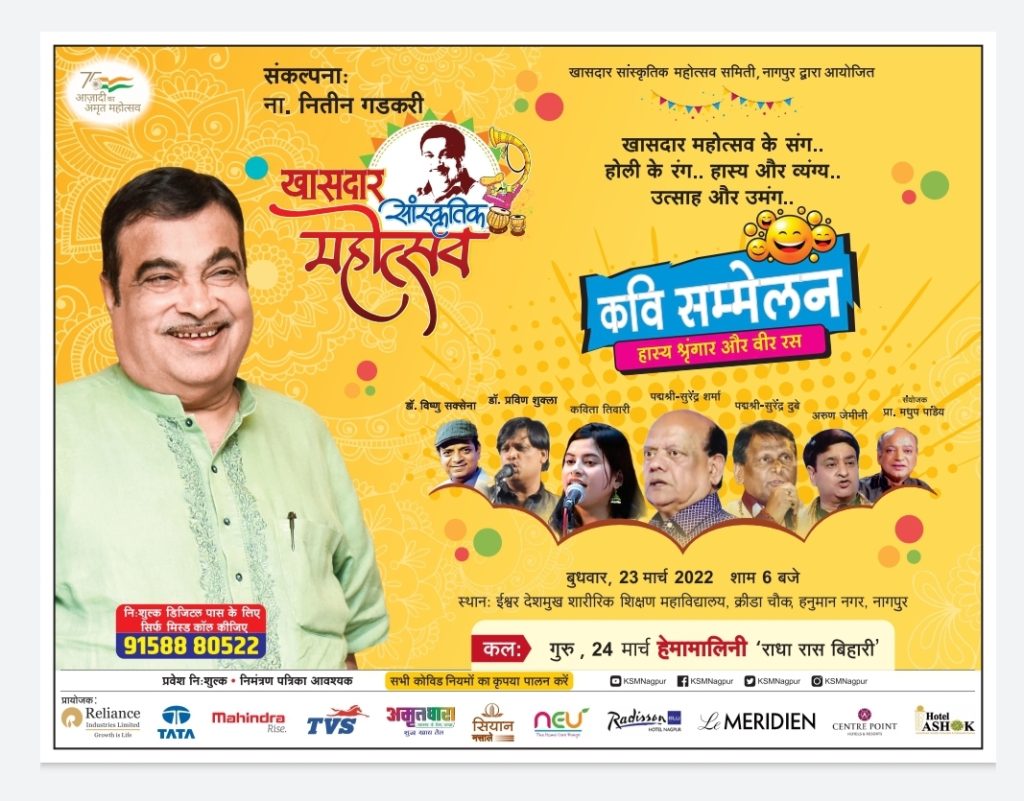 Shifting to semi-classical 'Lab par feet shanw hain' Javed dedicated the song to Union Minister Nitin Gadkari.
Javed made the audience, mainly youth,to tap feet by presenting songs like 'Kyun ki dhadkan', 'Kahne ko jashn bahara', 'Ankhon li gustakhiyan' and other popular songs.
To pay tribute to Lata Didi he represented 'Mera saya saath hoga'.
Javed recharged the audience by singing Marathi song 'Shoor amhi sardar'.