A contractor of Jio Cable damaged main pipeline of 700 mm diameter near Hingna T point to Baba Saoji that not only affected water supply to the nearby areas from Takli Sim water tank but also wasted litres of drinking water on Saturday. The water supply to the nearby areas will remain affected on Sunday.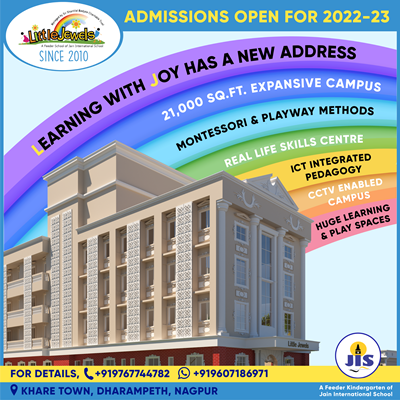 Nagpur Municipal Corporation and Orange City Water have taken up the repair work immediately. The work is to be done at a difficult place and hence it would take time. The water supply will be affected in the localities covered by Jaitala, Trimurti Nagar and Takli Sim water tanks till tomorrow morning.
The affected areas of Takli Sim (Hingna T point) water tank are: Hingna Road, Rajendra Nagar, Kalyan Nagar, Yashodhara Nagar, Wasudeo Nagar, Limbini Nagar, Gadge Nagar, MHADA Colony, Surya Nagar, Adarsha Nagar, Pragati Nagar, Trimurti Nagar, Subhash Nagar, Adhyapak layout, NELCO Society, Mangaldham Society, Date Layout, Jaitala Baasti, Sharda Nagar, Sai Lay out, Zade Layout, Jalvihar Colony and other areas.
Areas under Jaitala water tank incude: Whole Jaitala, Ramabai Ambedkar Nagar, Radheshyam Nagar, Orbital Empire, Date Layout, Zade Layout, Pradnya Nagar, Sai Layout, Kabir Nagar, Ekatmata Nagar and other areas.
Similarly water supply will remain affected to the following areas under Trimurti Nagar water tank: NIT Layout, Bhamti, Priyadarshani Nagar, Sainath Nagar, Lokseva Nagar, Gudadhe Latout, Ingle Layout, Amar-Asha Layout, Neeta Society, Indraprustha Nagar, Fulsunge Layout, Perfect Society, Waghmare Layout, Bhende Layout, Dupare Layout, Patil Layout, Pannase Layout, Manish Layout, Shahane Layout, Pragya Society, Paradise Society, Mamata society, Sonegaon, Shiv Vihar, Indraprastha Layout, Gajanandham, Shiv Nagar slum and Sahakar Nagar.
NMC and OCW informed that water would not be provided by tankers and hence people should cooperate. Thay mat contact toll free number: 18002669899 any time.