Aakash+BYJU'S, India's leader in test preparatory services, has introduced CET (Common Entrance Test) Courses in Maharashtra for Class XI students who aspire to crack the regional entrance examination for engineering colleges.
Aakash+BYJU'S plans to offer the courses in English for students of state board and the courses will commence after the Board examinations are held.
The new MHT-CET courses are a part of Aakash+BYJU'S vision to reach out to the local market and offer training to engineering students of State Boards affiliated school students.
The program will provide holistic learning solutions to students who are preparing for their state engineering colleges separate batches for Class XI will be formed for the same and the medium of teaching will be in English.
Nearly 28 lakh students are studying in Class X and XII in Maharashtra's 28,000 affiliated schools. In 2021, 4,14,968 students sat for the Maharashtra Common Entrance Test, known as MHT-CET.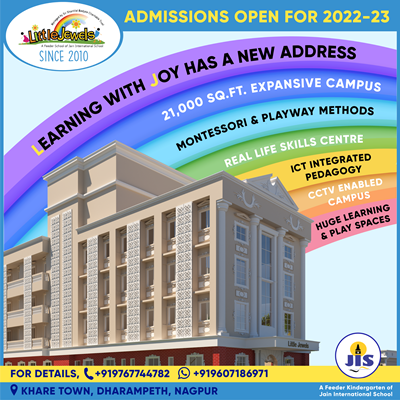 Some features of the new initiative are:
Exclusive batches will be conducted for students of Class XI. Extensive curriculum will be created focusing on MHT-CET syllabus
High-quality study material will be provided keeping in sync syllabus of Class XI while covering subjects like Physics, Chemistry and Mathematics
Highly engaging test papers created by Aakash+BYJU'S
Commenting on the launch of the MHT-CET Courses, Aakash Chaudhry, Managing Director, Aakash+BYJU'S, said, "With our 'students first' approach, the focus is on bridging the gap between regional and mainstream students. We aim to reach a larger percentage of engineering students through our CET course and prepare them to ace MHT-CET. Our highly trained experts are delivering quality mentoring to assist students in these competitive examinations."
Anupam Dudeja Branch manager said a special scholarship programme has also been set for the students under which they can avail scholarships as per their percentage.
Key-Highlights.
Curriculum will be created focusing on MHT-CET syllabus
Study Material will be provided in English.
Test papers will be prepared by expert faculty.
Separate batches to be offered for students.
Both online and offline mode of teaching