HRD Forum of Vidarbha Industries Association organised a session on "Life Lessons for Managers" at VIA Auditorium, Nagpur.
Guest Speaker, R G Rajan, Former CMD, Rashtriya Chemicals & Fertilizers Limited (RCF), Project & Development India Ltd (PDIL), National Fertilizers Ltd (NFL) and has had a stellar career of around 36 years in various public sector companies.
Rajan shared the important elements of a book written by him on "Life Lessons for Managers", which covered attitude, character, communication which is very important in everyone's life, ethics, leadership, delegation of power and managing change is very important today, adopting new strategy and implementation helps to grow the organisation.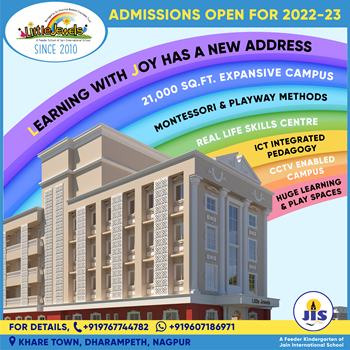 He emphasized the importance of developing good habits early in life, because when you are young, you have more grasping power and more energy to learn quickly. But life won't have good habits, it is difficult to change your habits, we can also develop good habits later on also but it becomes more difficult to adopt due to the fast-changing world. He said opportunities are abundant but challenges are also there and learning is an ongoing and life-long process for overall development. The key personality traits and tools to be adopted by one for successfully navigating through life.
Rajan said some good habits & positive attitude is required for building strong character and foundation for achieving success in life and for that one must practice meditation, reading, giving full attention to the task assigned to you and owning one's mistakes, etc. Self belief leads to self-confidence because we have to follow steps like celebrating small wins with a positive attitude, get feedback from colleagues and love yourself unconditionally.
He said negative thoughts can be overcome by practicing visualization on consistent basis goals you want to achieve, personality traits & steps needed to achieve them. One must also develop 7 Cs of Effective Communication. He said to develop good ethics with sincerity, honesty & truthfulness, respect and love for yourself and others, respect for work and now our environment. He also cited some examples of good ethical persons like Yudhishthira, Rahul Dravid, Vinoba Bhave as well as unethical persons like Duryodhana, Ravana. In addition to ethics required to live in society, one must follow additional ethics, which are required at workplace viz. confidentiality, integrity, friendly and cordial relations with co-workers and clients, desire to take on additional responsibilities businessmen like Narayan Murthy and Ratan Tata.
He said that to prepare a strategy for an organisation to attain one or more of the organisation's goals. Its planning process will help to define mission, objective, SWOT analysis and goals of organisation. He said strategy implementation helps to align with mission and values, building an effective leadership team, allocate budgetary resources, assign objectives and responsibilities, etc.
He also shared case studies of strategy adopted at RCF/ PDIL for re-establishing the organisation. They had set a vision & mission statement, focused on improving reliability in operations and safety, implementation of new HR / IT initiatives, and started work on new projects, which resulted in the highest profitability. He also suggested that strive to build a legacy like Dabbawalas.
He said leaders are made and they are not born, for that strong character required for becoming a leader, for that one must learn to say "No", practice what you preach, willingness to learn, courage to face difficulties. Also emphasized on delegation of work, managing change successfully, change management in HR Dept.
Lastly, he shared golden rules for success and said be honest in your dealing with others, take a break and increase productivity, empathy in communications, develop inner strength through prayer and meditation, Goal setting, discipline and perseverance, Motivation at work-place and your happiness is your responsibility, etc.
The event was supported by Ankur Seeds, Nagpur a renowned agri-seeds supplier in the country and partnering with VIA for professional cause.
Earlier, Neelam Bowade, Convener of HRD Forum made opening remarks and introduced the guest speaker & also moderated the Q&A session. Hemant Lodha, Chairman of VIA HRD Forum welcomed R G Rajan and in his welcome address informed about the activities of the forum and said most of the businesses are family owned because of that facing lots of challenges to handle all departments, managing positively with delegation is good for organisation. Suresh Pandilwar, Co-Chairman of VIA HRD Forum summed up and proposed a formal vote of thanks.