With the increasing number of leopards in Navegaon-Nagzira Tiger Reserve (NNTR)in Gondia district, tourists stand good chances of sighting these carnivores. Tiger sighting in this reserve is comparatively less because of low number of tigers.
Ambadas, a Guide working in this tiger reserve, was lucky to see three leopards at a time near Pitezari gate in Nagzira sanctuary recently when they were strolling in jungle. He lost no time to click the movement of these leopards.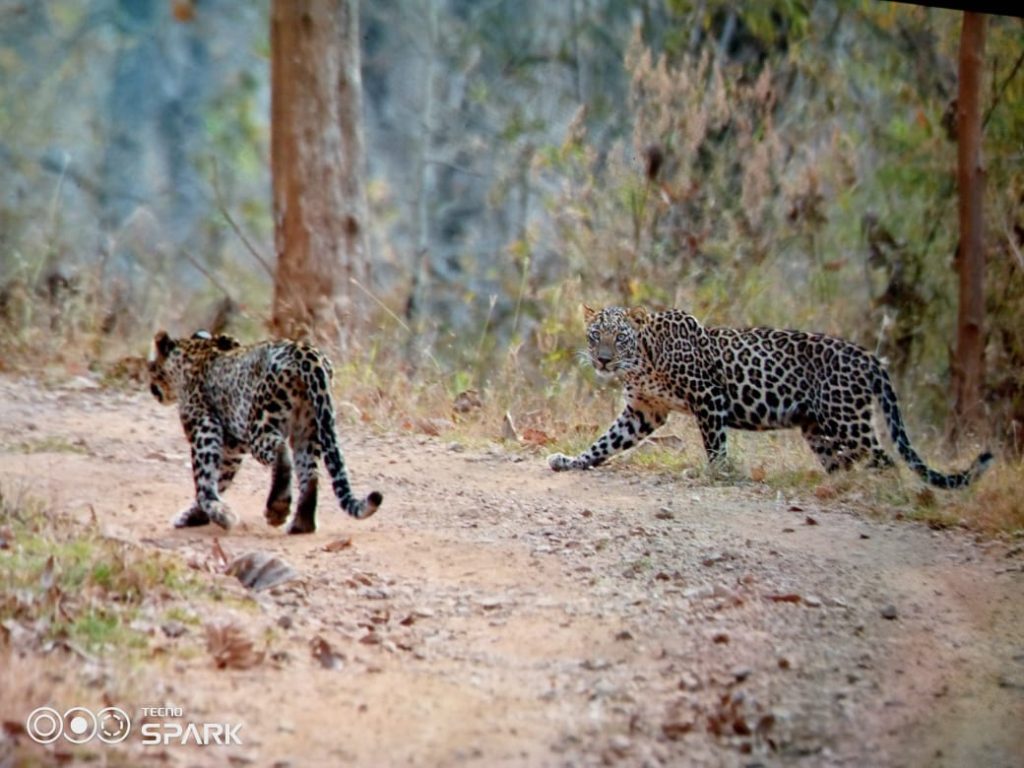 Wild animals, including herbivores such as spotted deer, sambar, biosons, blue bulls etc are now commonly seen at different waterholes. Now, the temperature is going over 43.2 degrees Celcius in Gondia, the animals are also feeling pinch of the scorching summer heat. Water source is one of the precious thing for them to quench their thirst, take rest or wallow to beat the heat. Tourists have a treat to see the wild animals at the places such as ponds, nullahs, rivers, lakes or saucer-shaped cement tanks during morning and evening hours.
Generally speaking, sighting of leopards is not that easy. One may see tiger but it is difficult to sight a leopard in the jungle. The conservation practices adopted by Forest Department have resulted in the increase of leopards, it is said.
According to recent figures, there are 133 leopards inside and around NNTR, which is spread in 663 sq km area. Majority of leopards have made their habitat on the periphery of the reserve and near human settlements. This has also resulted in man-animal conflict as these carnivores kill domestic animals and attack human beings.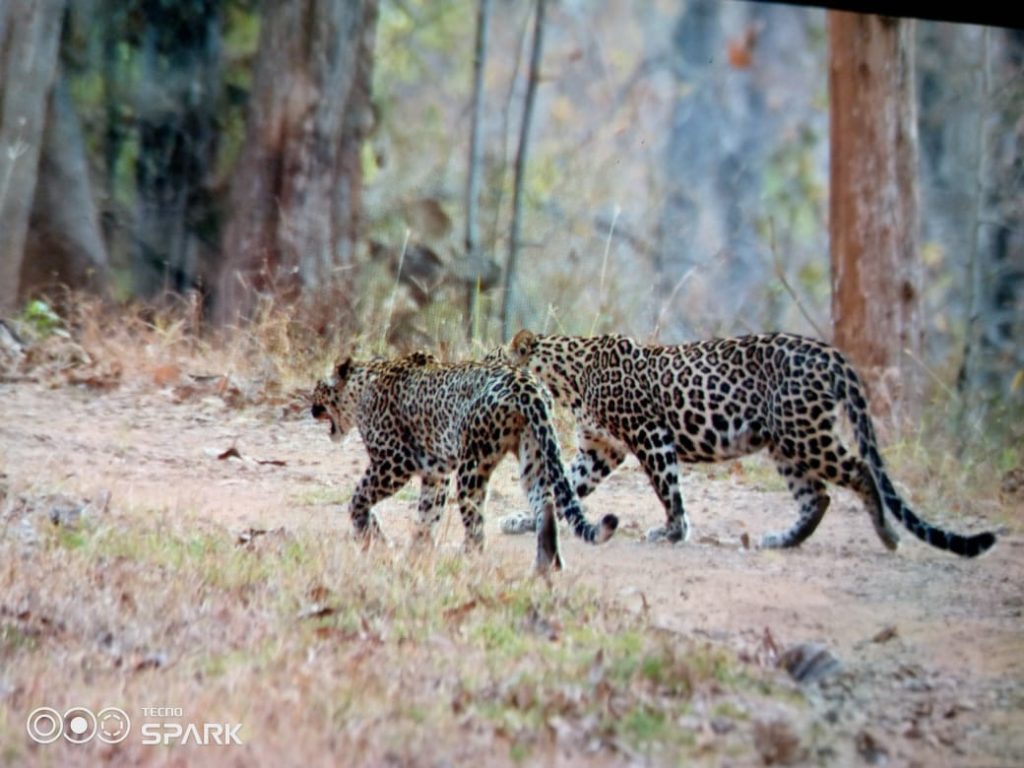 The State Government in its report submitted to National Tiger Conservation Authority, Delhi, has made a mention of 635 leopards all over the State, including 145 in and around Melghat Tiger Reserve and 133 in NNTR. It is reported that eight tigers have made their home inside the park. During this peak season, lucky tourists are sighting the tigers at Chorkhamara, Pitezari and other areas as there are only 8 tigers in the park.