In a swift action a team of forestmen from South Umrer Range arrested two persons and seized tiger canine, whiskers and motor-cycle from them on Bhiwapur road on Thursday evening.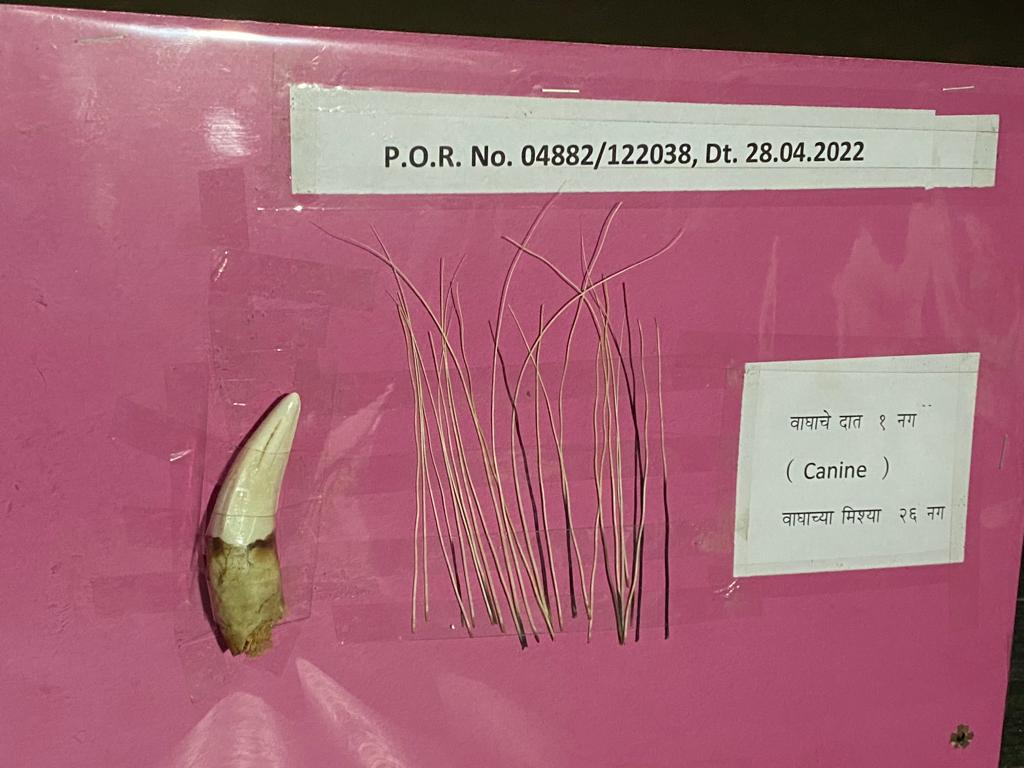 On a tip-off, the team laid a trap near T Point on Umrer-Bhiwapur road and nabbed two persons when they were about to sell the body parts. The names of the accused are: Sunil Kawdu Jadhav (39), a resident of Junoni in Umrer tehsil, and Dhir Singh Mahendra Singh Aade (35), a resident of Mandwa Tola in Bhiwapur tehsil of Nagpur district. One more accused made his good escape from the spot.
N G Chandewar, Assistant Conservator of Forest, who led the team, suspected that some more accused were involved in the the tiger piaching case.
An offence has been registered under relevant sections of Wildlife Protection Act, 1972. The conducted the activities included K M Gajre, RFO, Bhise, Forester, and sub-ordinate staff under the guidance of Rangnath Naikade, CCF, Bharat Singh Hada, DCF, Nagpur.