Cough and cold are common complaints and addressing these symptoms at the
first sign of their appearance is imperative to maintaining your overall health. Whether you're an adult or a kid, runny noses, sore throats, and coughing can weaken your immunity. But there are some preventative measures you can take at the first signs of cough and cold to stay healthy.
Keeping fit and strengthening her immunity has always been a priority for actress Keerthy Suresh. She works out and practices yoga regularly and believes in being fit from within. In addition to that, she follows a healthy and balanced diet to ensure that her body receives the right amount of nutrition that it requires to boost her immunity from within.
Sharing her insights on how she keeps the first signs of coughs and colds in check, Keerthy says, "With constant travel for work, change in weather and water, I'm meticulous about following a healthy lifestyle. Yoga, homemade food whenever possible and especially in case of cough and cold symptoms, steam inhalation with Vicks VapoRub has always been my go-to remedy. With natural ingredients like camphor, eucalyptus, and menthol, Vicks VapoRub gives users like me instant relief from six symptoms of cough and cold."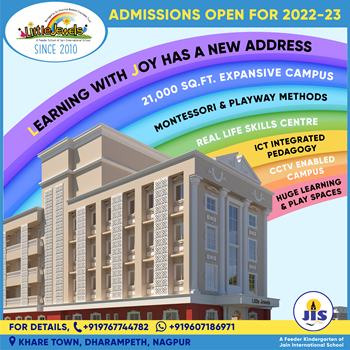 One can practice steam inhalation at home with just a bowl of hot water (not boiling) with a teaspoon of Vicks VapoRub added in the bowl and inhale the medicated vapors while having one's head covered using a towel.
Steam inhalation with Vicks VapoRub is safe to use for adults and kids aged six years and above.
However, it is important to consult your doctor if symptoms persist. Disclaimer: Always read the label. If symptoms persist, visit the doctor. For pain-related symptoms, apply to affected areas.
About Vicks®: India's #1 selling cough and cold brand*, offers a portfolio of trusted products that are used by millions of people. The Vicks family includes Vicks VapoRub™ Ointment, Vicks Cough Drops™, Vicks Inhaler™, Vicks BabyRub™, and Vicks Action 500™ Advanced. As one of the most trusted OTC brands, Vicks is proud to have helped relieve cough, cold, and flu symptoms for generations.
About Procter & Gamble: P&G serves consumers in India with one of the strongest portfolios of trusted, quality, leadership brands, including Vicks ®, Ariel®, Tide®, Whisper®, Olay®, Gillette®, AmbiPur®, Pampers®, Pantene®, Oral-B®, Head & Shoulders® and Old Spice®. P&G operates through 3 entities in India of which 2 are listed on NSE & BSE. The listed P&G entities are: 'Procter & Gamble Hygiene & Health Care Limited' and 'Gillette India Limited', whereas the unlisted entity (which is a 100% subsidiary of the parent company in the U.S) operates by the name 'Procter & Gamble Home Products Ltd.'
In the last 12 years, P&G's signature CSR program P&G Shiksha has built and supported one thousand schools that will impact the lives of one million underprivileged children across the country by providing them with access to education.