On May 8 and 9, a new heat wave is expected to hit Central India, including Vidarbha, according to the India Meteorological Department (IMD).
Vidarbha has been experiencing high maximum temperatures since the first week of April, and the pattern has continued into May.
Vidarbha had the warmest April in decades this year, with the maximum temperature in Chandrapur exceeding 46 degrees Celsius.
The Met Department indicated in its most recent advisory that heatwave conditions were forecast over Vidarbha on May 8 and 9.
The forecast came a day after rain and hailstorm hit numerous portions of north and central India.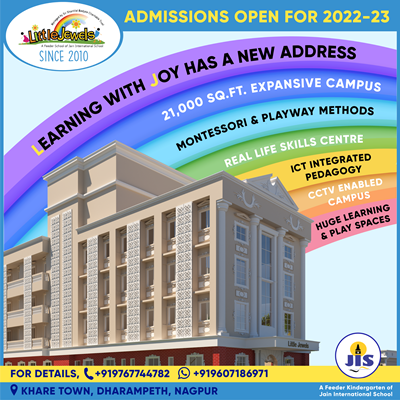 Meanwhile, the central section of India is bracing for another bout of scorching heat.
Heavy rainfall is expected in the southern and eastern sections of the country.
On May 6, the Weather Department predicts the creation of a low pressure region over the South Andaman Sea, which would intensify into a depression during the next 48 hours and move northwestwards.
Due to this, heavy rainfall is very likely at isolated places over Nicobar Islands and.Andaman and Nicobar islands between May 6 and 8 whereas the maximum temperature will increase in Central and North India during these dates.
Nagpur this year also experiencing extreme weather conditions from March end and April was the hottest in last many years. Even, Nagpur, this April recorded seven heatwave days which is also marked after many decades.
On Thursday, Bramhapuri recorded this highest maximum temperature with 44.1.degrees Celsius whereas Akola, Wardha and Washim recorded the maximum temperature 44 degrees Celsius each. Nagpur was 43.2 degrees Celsius, whereas,
Amravati (43.2 degrees Celsius) and Chandrapur
(43.8 degrees Celsius) crossed the 43 degrees mark on Thursday.
Buldhana, Gadchiroli and Gondia got some relief from scorching heat as these places recorded the maximum temperature below 42 degrees Celsius.