Some people enjoy watching football, some like to play the game while some people live and breathe for the game. This is the real-life story of four children whose passion and determination for football brought them to Nagpur.
Rubin Hembram (12 years), Akash Hansda (13 years), Sikanta Hembram (14 years), and Sagram Tudu (15 years), from Slums hail from the families which have limited means and have been dealing with financial difficulties since childhood.
As with so many others, the pandemic has placed further strains on their meagre livelihoods and cast a pall on their future. Yet, their striated circumstances have failed to dent the ambitious dreams they harbour. They aspire to play for their country and help India qualify for the FIFA World Cup one day – a dream shared by every football fan in our country!
The search for best of best footballers took the Slum Soccer team communities in West Bengal to scout children who have the potential to pursue football as a professional career. After conducting trials in the district of Malda, these 4, Rubin, Akash, Sikanta and Sangram, were selected as the ones who lived and breathed the sport.
To them, football is everything. It is their lifeline and their ticket, to break out of the cycle of poverty that has trapped their families.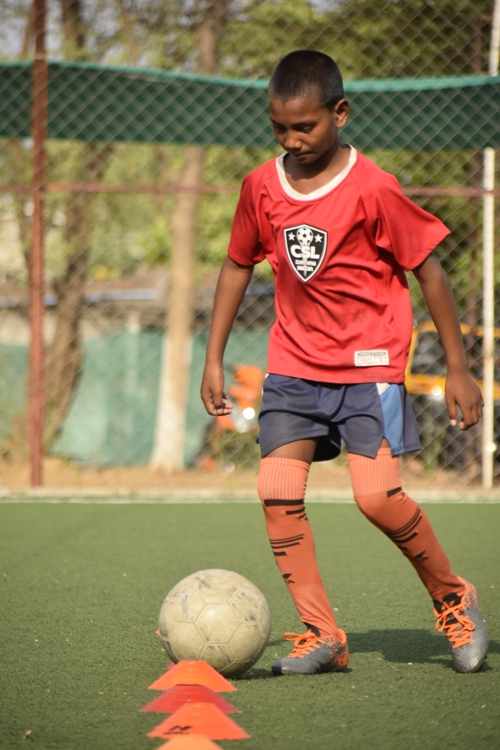 Rubin Hembram who admires Argentine footballer Lionel Messi wants to dazzle on the pitch like his favourite player. However, his father a daily wage worker with irregular work, and struggles to support a family of 5. Faced with these difficulties, Rubin has struggled to continue his education and pursue his passion for football.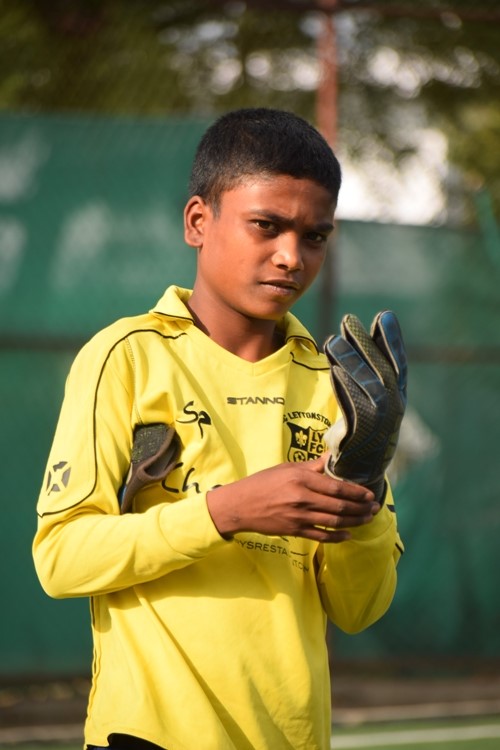 Akash Hansda wants to play for his country and make his parents, who work as farm labourers, proud. He wants to prove that poverty cannot and should not stop anyone from dreaming and achieving those dreams.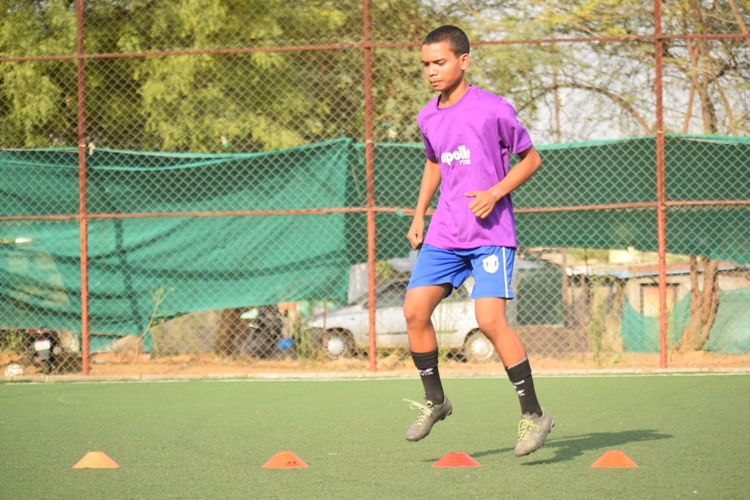 Sikanta Hembram, has never had a place he could call home. His father works as a travelling labourer, and they move from one village to the next in search of work. The family of 4 is completely dependent on his father, and the pandemic wreaked havoc in their lives, as they have no fixed source of livelihood.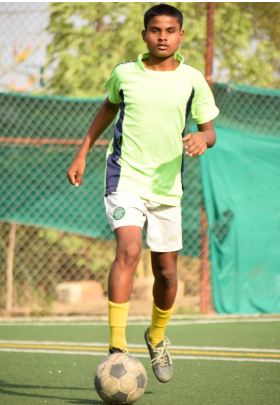 Sagram Tudu idolises Sandesh Jhingan, the strong tackling, defensive leader of the Indian football team. Nobody in Sagram's family has studied beyond the 5th standard, but he wants to break this mould. Sagram is determined to complete his education and wants to be a professional footballer.
The passion and desire that each of these boys' posses is what made them shine in the trials. Their determination to use education and football, to blaze a path to a brighter future is what gave them courage to leave their families behind and come to Nagpur.
We salute their spirit and tenacity and we will do everything in our power to help them realize their potential.
If you too want to be a part of their journey and support them in their quest for a better future, then can contribute and donate to this noble cause! With your support, these 4 heroes from Slums may one day don the jersey of the Indian Football Team and propel our nation to the World Cup!