Directorate of Education Maharashtra has released the timetable for the registration process for FYJC Class 11 admission process for the academic year 2022-23.
Part 1 of the registration and application for admission process will begin on May 30.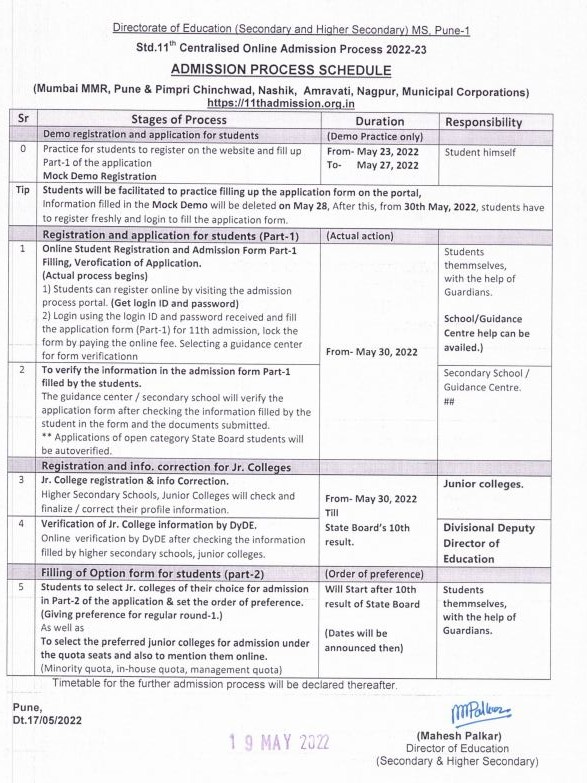 Meanwhile, the Demo registration for the same will begin from May 23 till May 27 in which students will get an idea of how the system works and what points one has to fill in during the process.
According to the notification, students will be able to do correction of information for junior college from May 30 till the State board's Class X results are declared.
The second part of the filling of option forms date is yet to be announced and will start once the results of State Board Class X has been declared.