International Yoga Day 2022 was celebrated in WCL headquarters in Nagpur as well as all its Areas. In an event organised on the day, at WCL Hq, CMD Shri. Manoj Kumar, Director (Personnel) Dr. Sanjay Kumar, Director Technical (Operations) Shri. J. P. Dwivedi and Director Technical (Project & Planning) Shri. A. K. Singh performed Yoga, along with large number of Officers and Staff.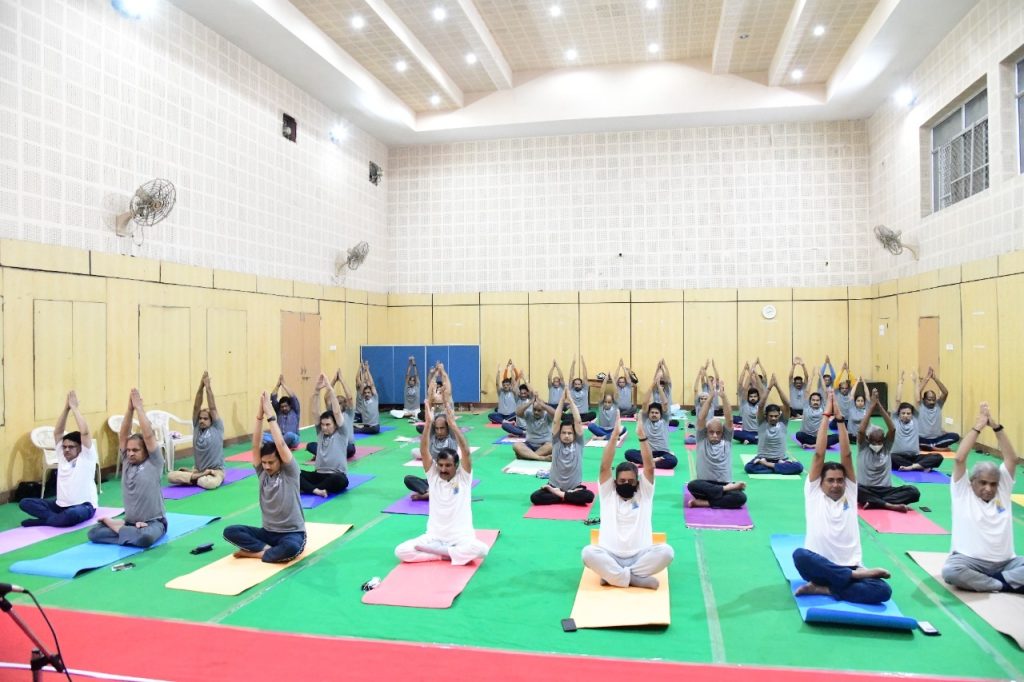 Various asanas like Surya Namaskar, Tadasan, Pavan Muktasan, Kapal Bharti, Pranayam, etc were performed by the group. Yoga Guru Shri. Ashok Gandhi led the participants as lead instructor.
Similarly, WCL Head quarters' Jhankar Mahila Mandal also organised an event to commemorate the International Yoga Day 2022. In an event, organised at the Sanskritic Bhawan in WCL HQ, President – Jhankar Mahila Mandal Smt. Anita Agrawal and Vice Presidents Smt. Abha Dwivedi & Smt. Shradha Shrivastava performed Yoga. As lead instructors, Smt. Gayatri, Smt. Rachana and Smt. Charanjeet performed various asanas, which were repeated by the participants.