Since 2015, the International Day of Yoga (IDY) has been celebrated worldwide on 21st June every year. The theme for this year's Yoga day is "Yoga for Humanity".
On this occasion, The Yoga Day celebrations were held at the beautiful and scenic area of ​​Futala Lake premises. It was organized by DP Jain Foundation in collaboration with Youth for Sewa.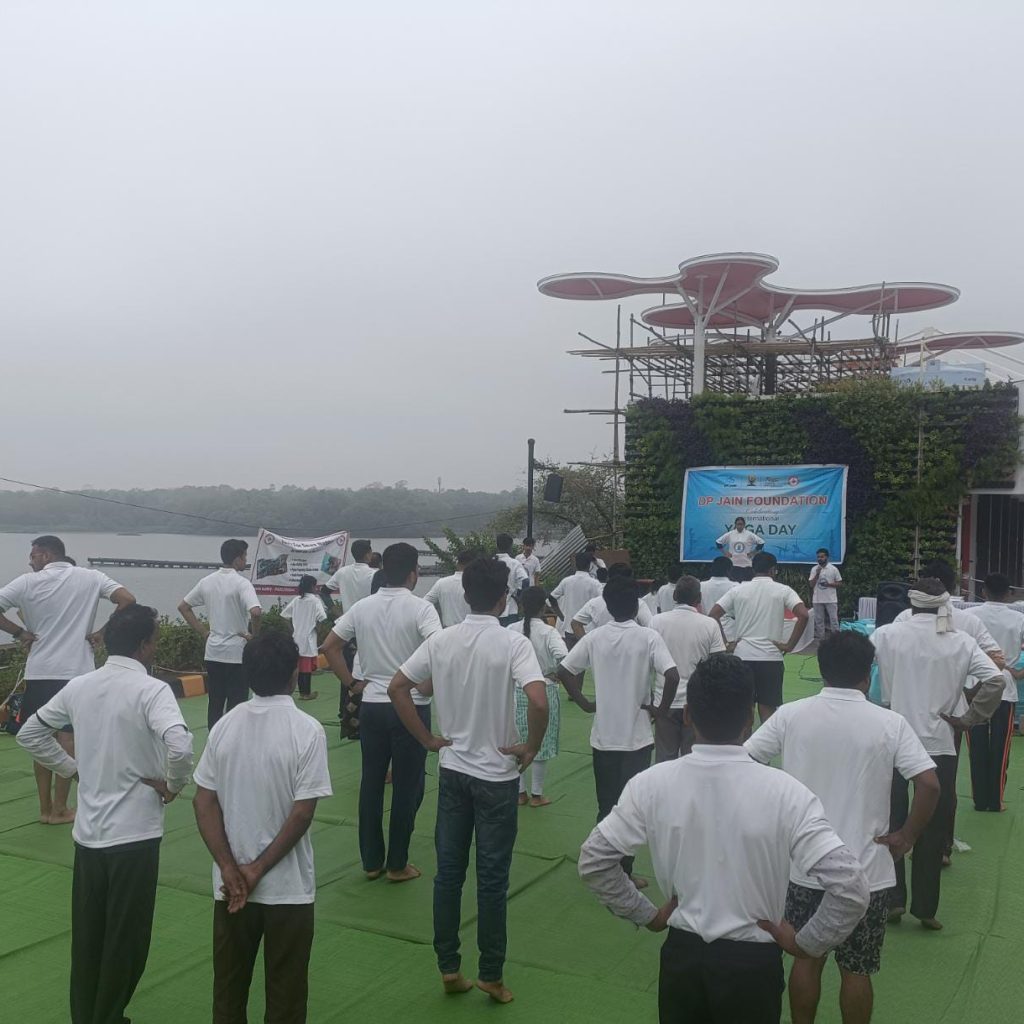 A pledge was also taken at the end of the program for living a yoga life to keep the body-mind-intellect healthy. The event was attended by a significant number of school children, college students, locals and construction workers from the lake area.
The DP Jain Foundation, a leading organisation in Central India, has always been at the forefront of social work in various areas like health, education and food for the poor at a large scale.