The 8th batch of MBA 2022-24 and the 2nd batch of Ph.D. 2022-26 students proudly walked into the ultra-modern 132-acre IIM Nagpur campus on July 1, 2022.
Welcoming the students aboard, Dr Ranjit Rath, Chairman & Managing Director MECL, reminded them that they were the cream of the society who had come to the institute to groom themselves for bigger responsibilities.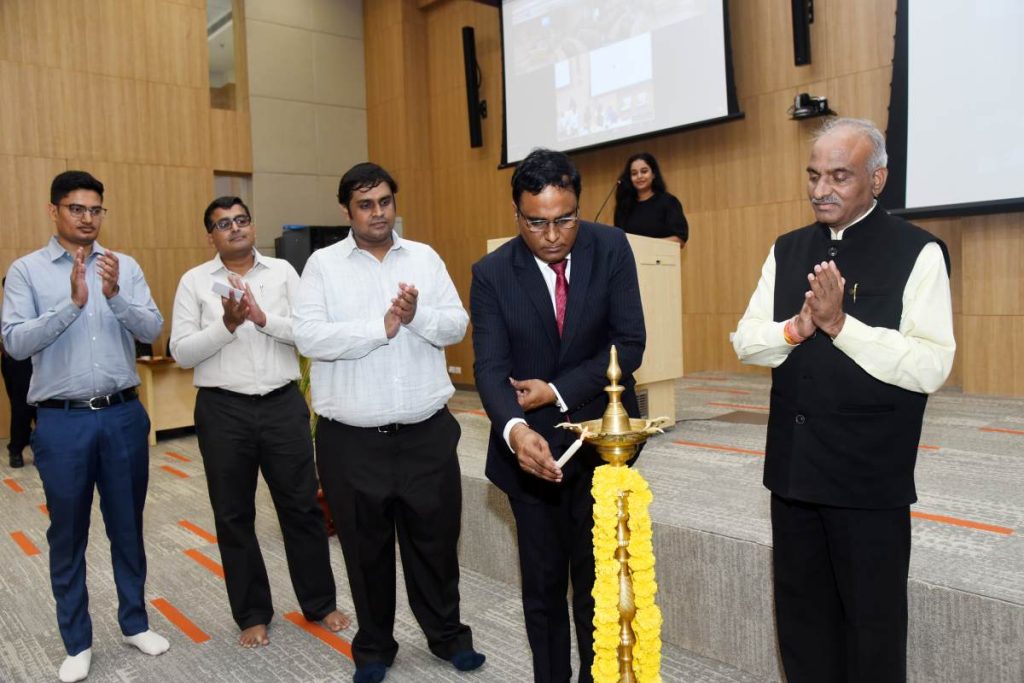 "Explore every opportunity, be ruthless in making the most of everything, be a leader but most importantly be a good human being," advised Dr Rath while delivering the key note address.
Dr Rath was speaking during a formal function organized to welcome the new batch of students on the IIM Nagpur campus.
"Portfolios will come and go but how you handle them is more important. Be more humble, more open and flexible. Only then will you be able to change yourself according to the changing circumstances," Dr Rath said. 
It is extremely important for you all to remain relevant, he added. "The more responsibility you take, the more you stretch yourself to face challenges," Dr Rath pointed out.
In this MBA batch, IIM Nagpur has received a good mix of students from 20 states with the percentage of woman students climbing to 42.8% as compared to last year's 23%.
While welcoming the new batch to the institute, Dr Bhimaraya Metri, Director IIM Nagpur, was all praise for the students for making the right choice by choosing the institute. 
"You become with what you choose in life," he said. He assured that the new batch was positioned to gain a lot as IIM Nagpur was taking new shape and attaining greater heights. "You are going to be the change masters to embrace the unknown roles in unborn companies," Dr Metri asserted while laying stress on the fact that what you decide will determine your tomorrow. 
Dr Metri asked the students to be mentally and physically ready to undergo rigorous training for the next two years during the MBA program.
Earlier, Prof Prakash Awasthy, Chairperson PGP, urged the students to make the most of the opportunities coming their way. At IIM Nagpur, the students will get ample exposure with regard to industry-academia interaction, summer internships, international exchange program, international immersion program etc, he informed.
Excelling MBA students from batch 2021-23 were awarded Director's Merit Certificate and Certificate of Merit on the occasion. At the outset, the dignitaries lighted the traditional lamp to mark the formal inauguration of the function.
Prof A R Papi Reddy, Chairperson Students Affairs Committee, welcomed the audience and Prof Kapil Kaushik, Chairperson Ph.D., proposed the vote of thanks.