A recruitment rally for men under Agnipath Scheme is to be carried out by Army Recruiting Office, Nagpur from September 17 till October 7, for this the registration process has been open from July 5 till August 3.
Aspiring Agniveers will have to register online only at https://t.co/iRp1FAwzT4.
Agnipath Army Recruitment Rally is scheduled to be held at Nagpur from 17 Sep 2022 to 07 Oct 2022 by Army Recruiting Office, Nagpur under the aegis of HQ Recruiting Zone, Pune for volunteer male candidates from the district of Maharashtra:
Nagpur
Wardha
Washim
Amravati
Bhandara
Gondia
Gadchiroli
Chandrapur
Akola
Yavatmal
For this the rally is being held for enrolment of Agniveer General Duty. Agniveer Technical, Agniveer Tradesmen 10th Pass, Agniveer Tradesmen 8th Pass and Agniveer Clerk/Store Keeper Technical categories/entries in the Army.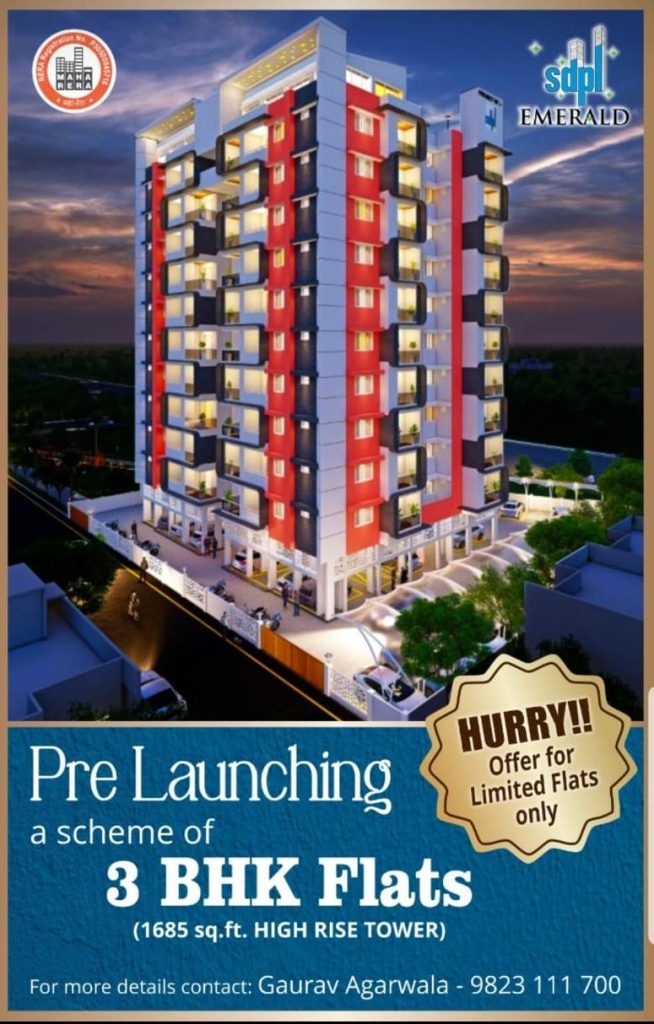 The details of Age, educational qualification and other criterias for enrolment in the specified categories in the Army have been published by Army Recruiting Office, Nagpur on July 5.
Meanwhile, the admit cards of registered candidates will be sent to their registered email from August 10 to August 20.
Registration Date Of Recruitment (Agniveer)
| | | | |
| --- | --- | --- | --- |
| Ser No | Name of ARO | Registration date | Recruitment Rally |
| 1. | ARO Vizag | 01 Jul-30 Jul 2022 | 14 Aug-31 Aug 2022 |
| 2. | ARO Vizag (UT of Puducherry) | 01 Jul-30 Jul 2022 | 14 Aug-31 Aug 2022 |
| 3. | ARO Trichy (UT of Puducherry) | 01 Jul-30 Jul 2022 | 21 Aug -01 Sep 2022 |
| 4. | ARO Trichy | 01 Jul-30 Jul 2022 | 21 Aug-01 Sep 2022 |
| 5. | ARO Ludhiana | 01 Jul-30 Jul 2022 | 10 Aug-20 Aug 2022 |
| 6. | ARO Jhunjhunu | 01 Jul-30 Jul 2022 | 13 Aug-06 Sep 2022 |
| 7. | ARO Hissar | 01 Jul-30 Jul 2022 | 12 Aug-29 Aug 2022 |
| 8. | ARO Hamirpur | 01 Jul-30 Jul 2022 | 29 Aug-08 Sep 2022 |
| 9. | RO (HQ) Bengaluru | 01 Jul-30 Jul 2022 | 10 Aug-22 Aug 2022 |
| 10. | RO (HQ) Pune | 01 Jul-30 Jul 2022 | 23 Aug-11 Sep 2022 |
| 11. | ARO Aurangabad | 01 Jul-30 Jul 2022 | 13 Aug-08 Sep 2022 |
| 12. | ARO Lensdown | 01 Jul-30 Jul 2022 | 19 Aug-31 Aug 2022 |
| 13. | ARO Bareilly | 01 Jul-30 Jul 2022 | 19 Aug -15 Sep 2022 |
| 14. | ARO Almora | 01 Jul-30 Jul 2022 | 20 Aug-31 Aug 2022 |
| 15. | RO (HQ) Jaipur | 05 Jul-03 Aug 2022 | 29 Sep-14 Oct 2022 |
| 16. | RO (HQ) Shillong for Meghalaya | 05 Jul -03 Aug 2022 | 27 Sep-10 Oct 2022 |
| 17. | RO (HQ) Shillong for Assam | 05 Jul-03 Aug 2022 | 27 Sep-10 Oct 2022 |
| 18. | RO (HQ) Jalandhar | 05 Jul-03 Aug 2022 | 15 Sep-25 Sep 2022 |
| 19. | ARO Patiala | 05 Jul-03 Aug 2022 | 17 Sep-30 Sep 2022 |
| 20. | IRO Delhi | 05 Jul-03 Aug 2022 | 07 Sep-27 Sep 2022 |
| 21. | ARO Rangapahar for Nagaland & Manipur | 05 Jul-03 Aug 2022 | 07 Sep-23 Sep 2022 |
| 22. | ARO Ranchi | 05 Jul-03 Aug 2022 | 05 Sep-22 Sep 2022 |
| 23. | ARO Nagpur | 05 Jul-03 Aug 2022 | 17 Sep-07 Oct 2022 |
| 24. | ARO Mumbai | 05 Jul-03 Aug 2022 | 20 Sep-10 Oct 2022 |
| 25. | ARO Mhow | 05 Jul-03 Aug 2022 | 01 Sep-10 Sep 2022 |
| 26. | ARO Meerut | 05 Jul-03 Aug 2022 | 20 Sep-10 Oct 2022 |
| 27. | ARO Mangalore | 05 Jul-04 Aug 2022 | 01 Sep-20 Sep 2022 |
| 28. | ARO Jorhat | 05 Jul-03 Aug 2022 | 07 Sep-23 Sep 2022 |
| 29. | ARO Guntur | 05 Jul-03 Aug 2022 | 15 Sep-26 Sep 2022 |
| 30. | ARO Coimbatore | 05 Jul-03 Aug 2022 | 20 Sep-01 Oct 2022 |
| 31. | ARO Alwar | 05 Jul-03 Aug 2022 | 10 Sep-24 Sep 20022 |
| 32. | ARO Agra | 05 Jul-03 Aug 2022 | 20 Sep-10 Oct 2022 |
| 33. | ARO Palampur | 05 Jul-03 Aug 2022 | 11 Sep-24 Sep 2022 |
| 34. | ARO Srinagar (incl UT of Ladakh) | 05 Jul-03 Aug 2022 | 17 Sep-30 Sep 2022 |
| 35. | ARO Pithoragarh | 05 Jul-03 Aug 2022 | 05 Sep -12 Sep 2022 |
| 36. | ARO Sambhalpur | 05 Jul-03 Aug 2022 | 09 Sep-14 Sep 2022 |
| 37. | ARO Mandi | 05 Jul-03 Aug 2022 | 28 Sep-09 Oct 2022 |
| 38. | ARO Barrackpore | 05 Jul-03 Aug 2022 | 18 Sep-26 Sep 2022 |
| 39. | ARO Amritsar | 05 Jul-03 Aug 2022 | 01 Sep-14 Sep 2022 |
| 40. | ARO Siliguri | 05 Jul-03 Aug 2022 | 01 Sep-05 Sep 2022 |