The Indian Meteorological Department (IMD) issued 'Orange Alert' from July 10 to 12 for Nagpur and 'Red Alert' for Chandrapur,
Gadchiroli and Yavatmal between July 10 and 12.
The Weather Department also issued a Flash Flood Alert for West Vidarbha on Monday. Keeping the rainfall alert in mind, theWeather Department instructed administration in
Vidarbha to be prepared to avoid any untoward incident.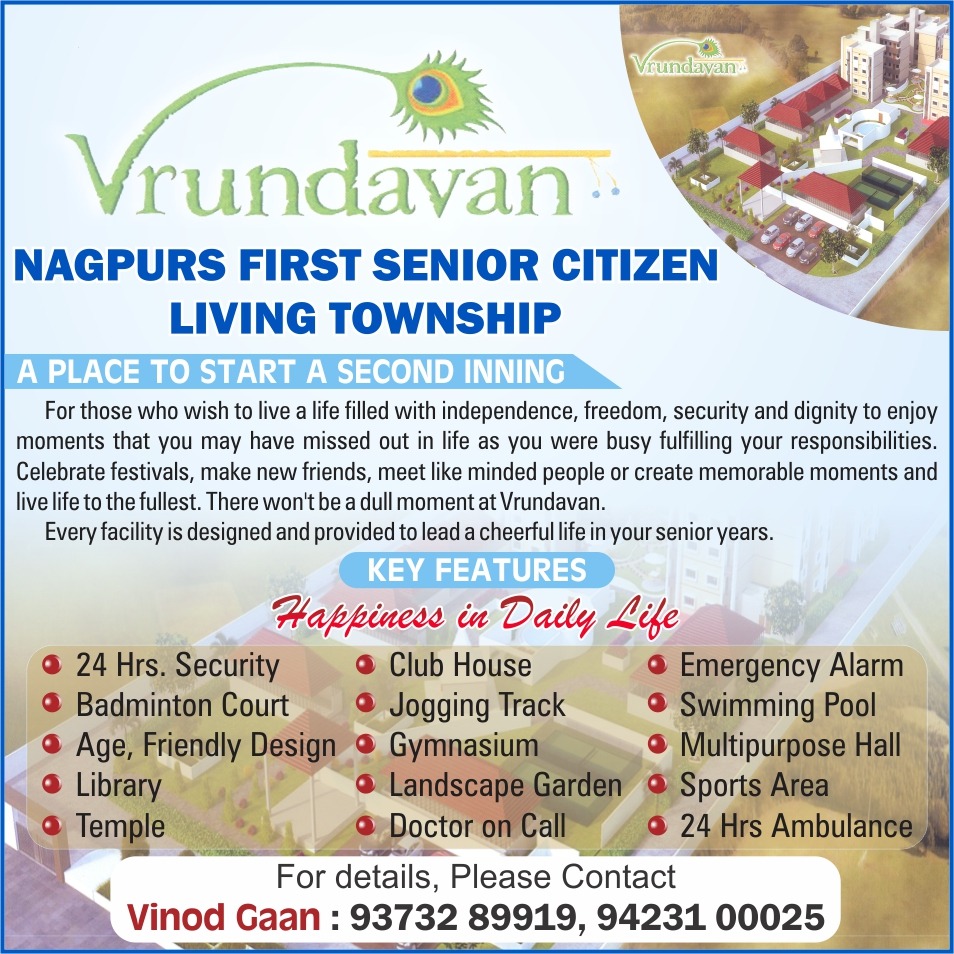 Nagpur, on Sunday evening, recorded 76 mm rainfall till 11 pm. However, the heavy rains continued till late night. The heavy rains caused
water-logging at all low-lying areas of the city. Narendra Nagar RuB and Manish Nagar RuB were again water-logged, which restricted the traffic
movement for hours.
Uprooting of trees and power failure in different parts of the city was also reported late night.
The Fire and Emergency Services and MSEDCL teams were busy in removing uprooted trees and restoring power supply at different places.
In last 24 hours, Wardha recorded the highest 121 mm rainfall, whereas Akola (25.5 mm), Buldhana (48 mm), Chandrapur (72.6 mm), Gadchiroli (44 mm), Gondia (59 mm), Nagpur (92.4 mm) and Yavatmal (27 mm) also
received heavy rains.
The rains that occurred in last two days overcame the rainfall deficit of all over Vidarbha
except Washim. The cumulative normal rainfall ofVidarbha is 266.9 mm, whereas the actual rainfall is 288 mm, which is 8% above normal.
Gadchiroli received excess rainfall with 24% above normal rains followed by Chandrapur
(23%) and Wardha (21%).
Remaining places ofVidarbha, including Nagpur, Gondia,.Bhandara, Amravati, Akola,.Yavatmal, Buldhana and.Yavatmal, received normal rains so far. Washim still has rainfall deficit with -20% below normal.