Dr. Rajesh Atal, Senior Critical care Physician and his team will be installed as office bearers for the year 2022-23 of Academy of Medical Sciences in its 54th year of establishment on Sunday 24th July 2002 at 9:00 am at Hotel Centre Point, Nagpur. Dr. Rajesh Atal will be installed as President of AMS by the hands of Prof. Dr. Kapil Zirpe, Head Neuro Trauma Unit Grant Medical Foundation Ruby Hall Clinic, Pune in the august presence of Dr. Atul Kulkarni, Professor & Head Division of Critical care Medicine, TATA Memorial Hospital, Mumbai.
Dr. Nandu Kolwadkar, will be his Hon Secretary and other team members Dr. Ravindra Sarniak- Imm. Past President, Dr. Ajay Ambade, President Elect 2023-24, Dr. Sanjay Jain & Dr. Nainesh Patel- Vice Presidents, Dr. Anuradha Ridhorkar, Treasurer and Dr. Alankar Ramteke & Dr. Ashwini Tayde- Jt. Secretaries will also be installed.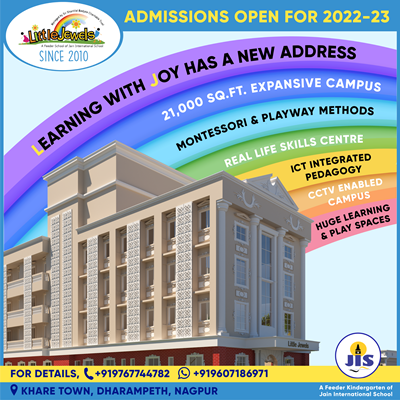 The executive Committee members are Dr. Ajay Deshpande, Dr. Atul Rewatkar, Dr. Mahesh Sarda, Dr. Satish Lahoti, Dr. Aniruddha Deoke, Dr. Avinash Gawande, Dr. Neeraj Baheti, Dr. Shailendra Anjankar, Dr. Archana Deshpande, Dr. Gauri Arora, Dr. Neha Agarwal, Dr. Vartika Patil, Dr. Arti Dharaskar, Dr. Himanshu Patil, Dr. Rajashree Khot and Dr. Vijay Verma. Dr. Raju Khandelwal will be the Chairman for the Installation Ceremony. 
Traditional Presidential Oration will be delivered by Dr. Rajesh Atal on "Sepsis Revisited" after the installation ceremony.
A much awaited yearly public awareness program of AMS "Dr. Tell Me About… Ventilator"in association with GyanYoddha Manch, Nagpur Mahila Club , Jan Akrosh and Riddhi Siddhi Bahuudashya Sanstha for common people is also scheduled from 3pm to 4pm, wherein Dr. Kapil Zirpe, Dr.Atul Kulkarni, Dr. Anand Dongre, Dr. Nirmal Jaiswal and Dr. Neha Goenka will answer public queries on the ventilator. Dr. Ajay Deshpande, Dr. Aniruddha Deoke and Dr. Gauri Arora are Convener for the program while Dr.Aarti Dharaskar and Dr.Mahesh Sarda are the moderator for this Public awareness session.
Dr Atal has requested all to attend the "Dr. Tell Me About… Ventilator" session and learn about the advantages of Ventilator from the experts in the field and also clarify the different myths in the minds of the common public.