Vidarbha Industries Association Agro & Rural Development Forum organised a "HERBORAMA", one day seminar on "Value added Cultivation of Herbals & Aromatics for Vidarbha" recently at VIA Auditorium, Nagpur saw farmers from Nagpur district and far off places like Surat, Nashik, Multai in Madhya Pradesh, Bhandara, Chandrapur, Yavatmal, Washi, Buldhana, Amaravati, Wardha, Gadchiroli etc.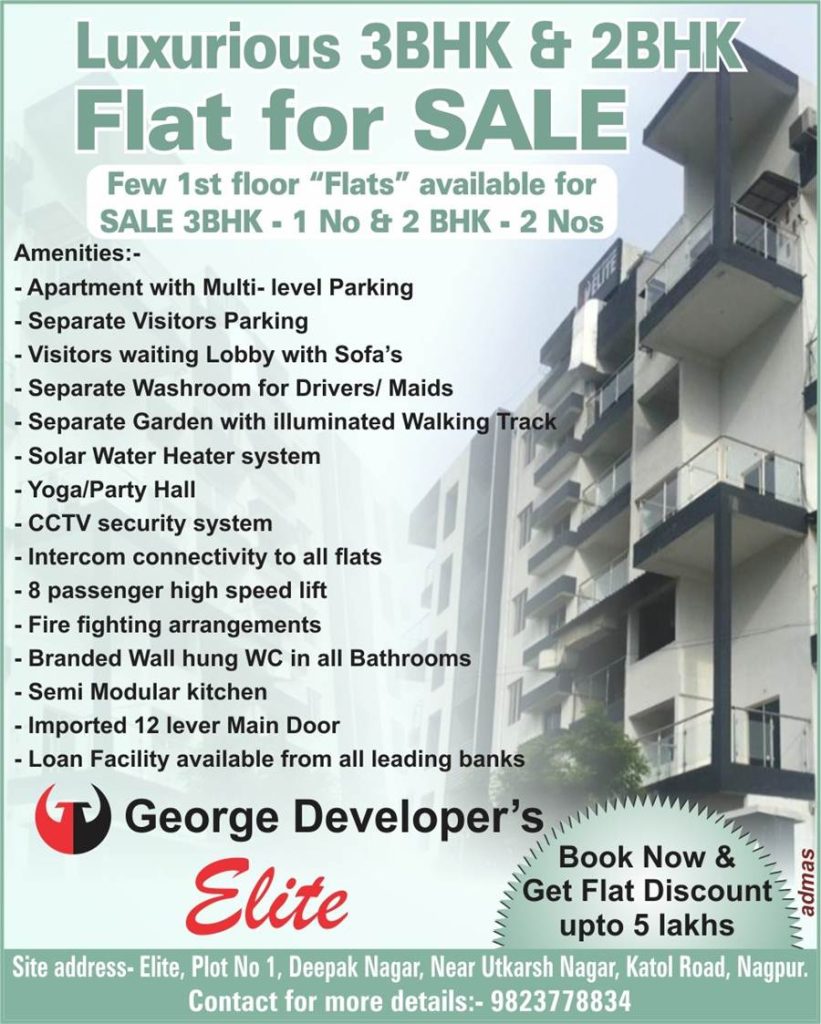 Chief Guest, Dr Ramakant Harlalka, Chairman of Nishant Aromas Pvt Ltd, Mumbai in his keynote address emphasised the jam packed audience to shift for Aroma Grass cultivation and processing including Geranium, Lemon Grass , Citronella, Palmarosa etc as highly suitable for Vidarbha region with low water requirement for growth. As such Nishant Aromas are also expanding and there is heavy demand for Essential Oils in Perfumery, Soaps and Cosmetics industries including Exports. He requested all farmers to utilise only proven varieties like Krishna / CIM Shikar for Lemon grass, BIO 13 / Manjusha for Citronella, CIM Harsh for Palmarosa etc. To serve the Nagpur region better, Nishant Aromas are now working closely with M/S Mae Rim Engineers, their local Technical Associates.
Archana Mukul Agrawal of CitSpray, a renowned brand of Mangalam Agro, the title sponsors of the event assured farmers for supplying good quality Aroma Grass planting material including assured market for their own consumption and exports of high quality essential oils, and various aroma products from Nagpur.
CitSpray are prime producers of herbal sanitizers and herbal sanitization disinfectants, and regular consumers of citronella oil, eucalyptus oil, lemongrass oil, palmarosa oil, Geranium oil, Aloe Vera Products, and specialized in providing Agarbati perfumes, mehndi oils, and active ingredients for Soaps and Cosmetics.
Rajendra Kale, the owner of Shri Shail Medifarms , the Herbal Producers of Central India , the Co-sponsors of the event, with active 100+ farmers in association for medicinal Plant cultivation assured supplying and buy back of high quality Herbal Products and herbal raw materials like Ashwagandha, Bramhi, Shatavari, Kalmegh, Tulasi, Anantmul, Adusa, Aloe Vera, Isabgul etc
Dr Nitin Patke, Head, Nagarjun Medicinal Plants Garden Dr PDKV, Akola, the opening speaker of the Seminar spoke on economically viable Verities and availability of Aroma Grass planting materials for Vidarbha, while Dr. D. M. Panchbhai, Dean, Dr. P.D.K.V Akola spoke on all possible options for Intercrops and companion crops including Medicinal plants, Aroma Grass, Ashwagandha, Kalmegh etc in Vidarbha Citrus fields.
Shirish Dhopeshwarkar, Chairman of Hyderabad based Dhopeshwar Engineering, the Co-sponsors of the Seminar, an ISO 9001 organization; providing Customized Solutions for Essential Oil & allied industries like wood, flower, spices, grasses, leaves etc and exported to 21 countries from Far East to Latin America, ranging capacities from 25 Kgs to 25 Tons, explained to the farmers on overall Steam distillation process and Business economics of Aroma Grass Cultivation.
Dr Raju B Mankar, Director – LIT, assured the farmers in his own style extending existing and upcoming facilities at LIT for various trials and revalidation of available Technologies. He appealed to the Industrial entrepreneurs to invest in fractionation facilities to produce Active Pharma Ingredients / Cosmeceuticals from essential oils.
Dr Vachspati Pandey, the Scientific Officer, Regional Centre of Organic Farming, Nagpur emphasized the importance of Organic Farming and explained the eager farmers on Individual farmers getting Organic certification of their farms, to help them enhance their product quality and profitability.
Dr Alka Chaturvedi, Retd Prof and Head, Dept. of Botany, RTMNU, spoke about commercial viability of Forest products in Vidarbha region, including high potential for Floriculture, Bamboo and Natural Vegetable Colours.
Dr Akshay Tripathi, of Biocare India Nagpur explained in detail the importance of Nutrition management of Aromatic Plants and emphasized utilisation of Farm Yard Manure / Composts.
The program was inaugurated by the Chief Guest and started with lighting of traditional lamps by VIA Office bearers and Sponsors. Kapil Charan Sahoo, Project Director – Herbaroma & Founder CEO of Mae Rim Engineers was felicitated by the VIA Agro forum during the program for his tireless efforts in organising such large numbers of Farmers in short notice in presence of VIA Officials Om Jajodia, Chairman – VIA Agro & Rural Development Forum, Ashish Doshi, Hon. Secretary – VIA, R B Goenka, Vice President – VIA , Shachi Mallick the Convenor of the VIA Agro Forum and Dr Kirty Sirothia.
Dr Kiran Gokhale the popular agriculturist extended the Vote of thanks