All tiger reserves, national parks and wildlife sanctuaries in Vidarbha will be re-opened for tourism from October 1 after a gap of three months. The parks were kept closed during monsoon from July 1.
Dr Jitendra Ramgaonkar, Field Director, Tadoba-Andhari Tiger Reserve, the world famous park for sighting of tigers in Chandrapur district, said on Friday that the park will start functioning from Saturday for tourist activity. Online booking is made available for tourists. Tourists are so eager to enjoy jungle safari in the core area that booking is nearly full right from the first day of re-opening. In all 126 Gypsy vehicles are allowed to enter in the tiger reserve during morning and evening hours. Jungle safari continued even during rainy season depending on the road condition, Dr Ramgaonkar pointed out.
When contacted, Atul Deokar, Assistant Conservator of Forest, Pench Tiger Reserve, said that jungle safari would begin from Saturday in the core area through Sillari, Khubala, Khursapar, Kolitmara and Chorbauli gates. At present, tourists can book entry in off-line mode because of the limitations due to rains and condition of internal roads. The buffer safari continued even during monsoon through Surewani and Sillari gates on the forest roads in good condition, Deokar added.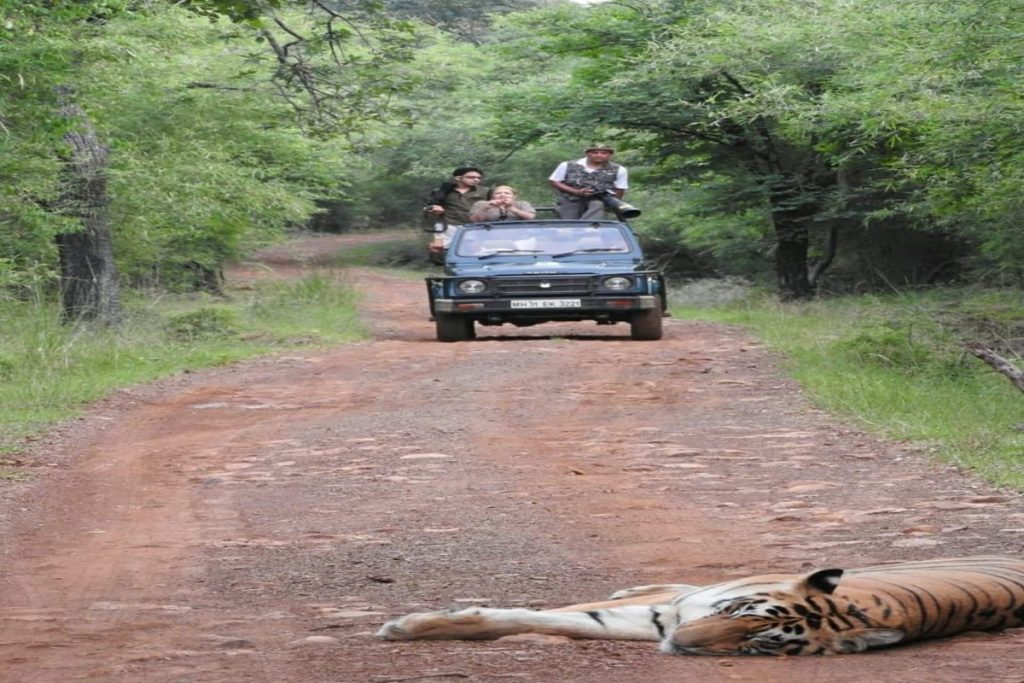 Jairam Gowda, Field Director of Navegaon-Nagzira Tiger Reserve, informed that the park would be re-opened from Saturday after a gap of three months. Tourists have to make booking for safari in off-line mode because of the bad condition of internal roads at certain places. However, online booking would be made available for tourists after October 15. There is no change in the charges, he added.
Similarly, core area of Melghat Tiger Reserve would also be re-opened from Saturday.
The parks were kept closed during monsoon due to breeding season of the wild animals and regeneration process of forest.