Dr. Ambedkar Institute of Management Studies and Research 's BBA department organised Aagman the name itself says Razzle & dazzle fun, frolic & togetherness.
The event to commemorate togetherness ensures camaraderie among seniors & juniors to grow.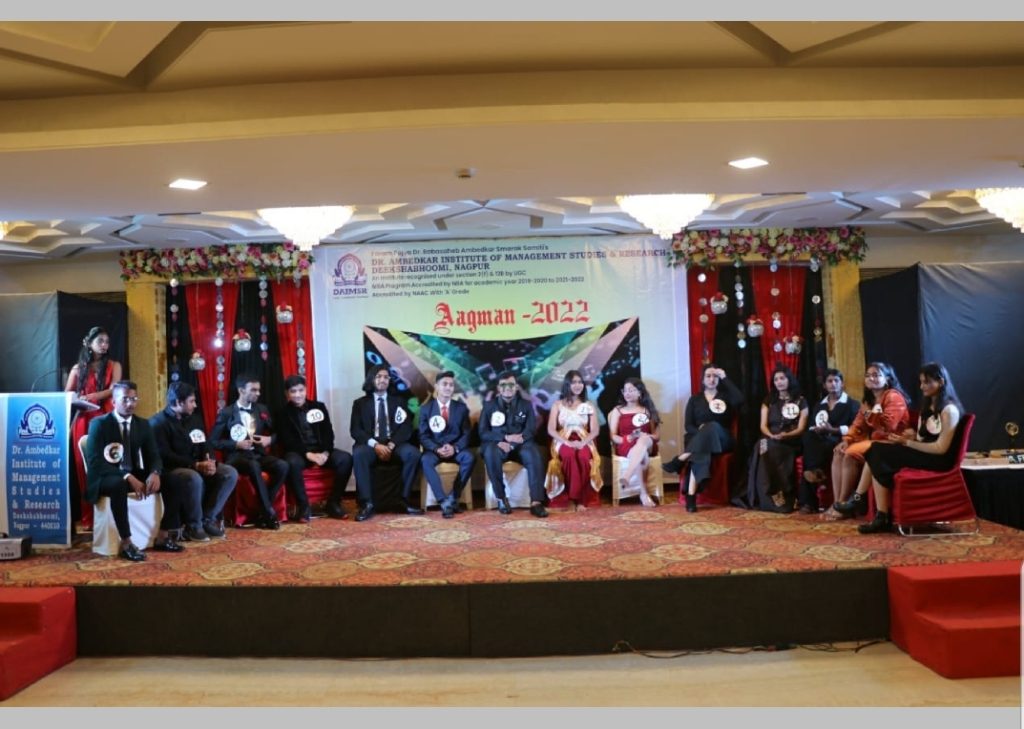 The event is often regarded as a stepping stone of freshers in the college life not only ensures ice breaking but creates long lasting friendship among seniors & juniors .Trophy of Mr. Fresher 2022 won by Sankalp Dhone & Ms.Fresher by 2022 Mahek Ghoradkr. Management appreciated the efforts of students & felicitated them with certain awards.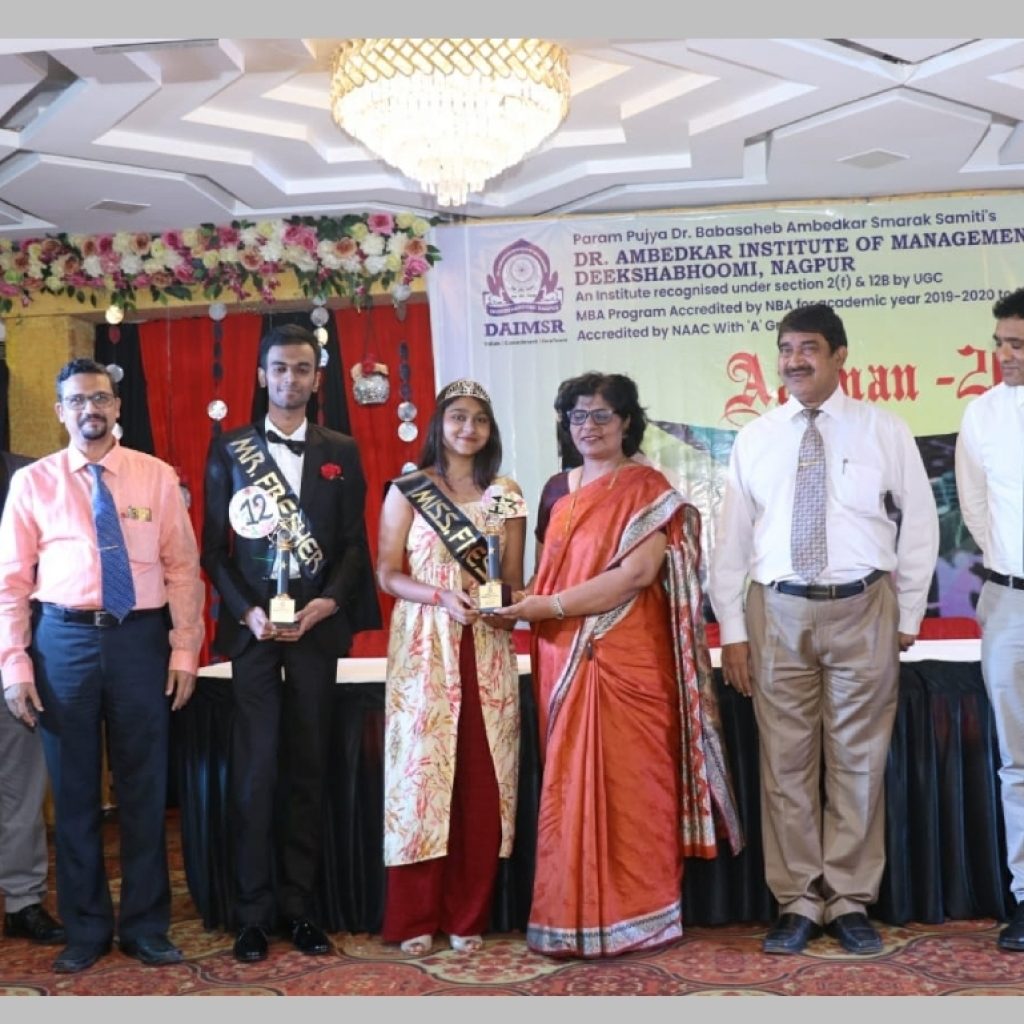 KASHISH CHANDWANI, KARTIK GOKHALE, SHRISTI AGRAWAL and PAWAN RAJDERKAR got BEST FORMAL ATTIRE AWARD throughout the year. APARNA KAKADE and PIYUSH KAVISHWAR won highest attendance award .Oustanding Performers of the year was JOYNA JAMES and SHIVANI GUPTA.
Sankalp Gupta Grand Master Chess was felicitated as sports achiever of the year by Dr. Sudhir Fulzule, Director, Dr. Nirzar Kulkarni, Associate Director and Dr. Mujahid Siddiqui , Deputy Director DAIMSR. Dr.Saket Bansod ,Hod BBA along with entire team of faculty members and enthusiastic team of Second Year's students contributed for the success of the Freshers party at Rajwada Palace .Dr. Monika Jain , Hod BCCA, Dr. Sarang Javkhedkar ,HOD MCM and all faculties of BBA, BCCA & MCM made this event memorable.