Sir Gangadharrao Chitnavis Trust organized a unique initiative called 'NGOs Connect' _
Training sessions to provide design / quality inputs by experts for the products made by the
beneficiaries of Non-Governmental Organizations (NGOs) & Self Help Groups (SHGs).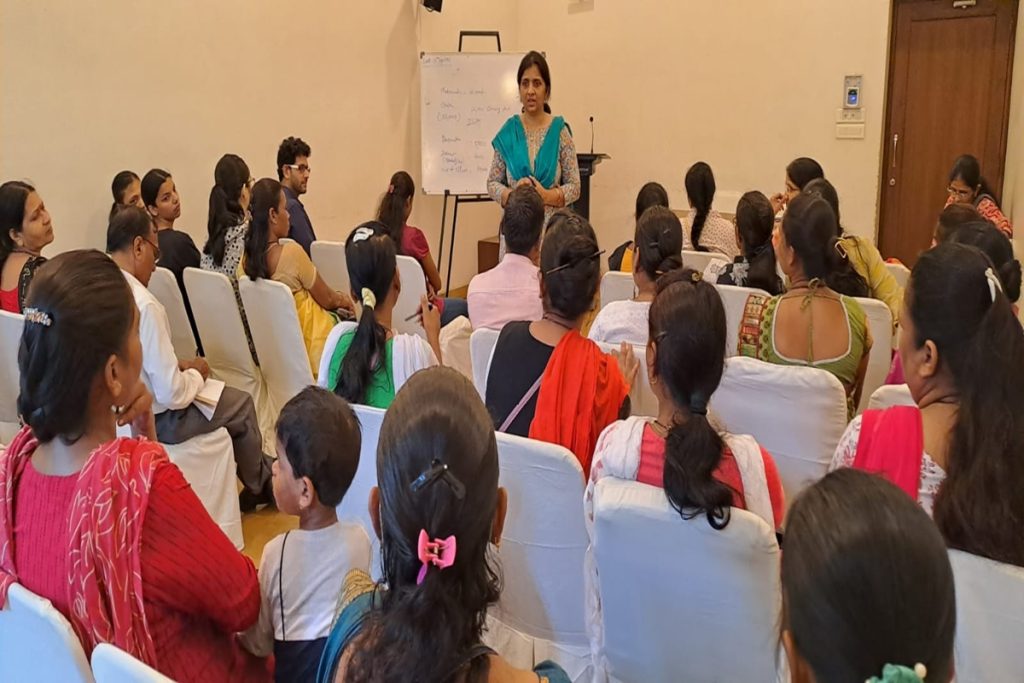 The aim was to upgrade / upscale the products which could be commercially marketable. These
sessions also included topics about the entrepreneurship skill development.
The expert speakers and topics for the fortnight's sessions were as follows – Digital Marketing
techniques like Facebook, Whatsapp, Google listing, marketplace etc.; by Dr. Sangeeta
Deshpande; Creative Thinking, Organization of Thought & Mind Mapping by Dr. Medha Dixit;
Marketing Strategy & Branding by Mr. Rahul Kale; Latest trend & colour combinations in the
textile industry by Ms. Nidhi Gandhi; Latest designs & market trends by Mr. Avdhesh Thakur,
Asst. Director, Handicrafts; MSME initiatives & Udhyam Aadhar Card by Mr. Y. S. Baghel, Asst.
Director, MSME; Managing Finance by Ms. Gauri Deshpande; Kala ki Abhikalpana by Mrs. &
Mr. Trivedi & Design up gradation from artist's perspective by Mr. Lalit Vikamshi.
The two week sessions from 12 th to 24 th September were very interactive and around 20 NGOs /
SHGs representatives attended it at Chitnavis Centre.
The participants / trainees were from Ashadeep, Mudraas Charitable Society, Ashirwad Foundation, Aaroha Multipurpose society, Tata Trusts (Udaan Program), Aamhi Aamchya Aarogyasathi, Society for sustainable development of indigenous women, Saoner Muk Badhir Vidyalaya etc.
Ms. Sharmishtha Gandhi, Founder & CEO of Aaroha appreciated the efforts taken by the Trust
& shared that her team gained excellent knowledge which will be helpful for her product
marketing & sales.
Ms. Uttara from Aamhi Aamchya Aarogyasathi shared the importance of
such sessions & how she wouldl be training / mentoring her team at Gadchiroli.
All the participants thanked The faculties, Chitnavis Trust & Mr. Rahul Kale, Trustee who conceptualised this training program.
After the successful completion of NGOs Connect, the Trust will be arranging "NGOs
Marketplace,' an Exhibition cum sale at Chitnavis Centre from 17 th to 19 th October at Chitnavis Centre.
The objective is to create a platform for local NGOs to market products produced by
their beneficiaries. For more details, call 9423959617.
Sir Gangadharrao Chitnavis Memorial Medical Research Trust is committed to facilitating self-
sufficiency & empowerment of children & youth from disadvantaged communities through
inclusive and holistic education.