Department of Computer Science of Dharampeth Science college recently organized intercollegiate poster making competition on 9th October 22 .
The competition was inaugurated at the hands of Prof. Sharma, Head department of computer science RTM Nagpur University, Nagpur. The dias was shared by Principal of the college Dr. Akhilesh Peshwe,& Dr. Snehal Narale,HOD of Computer science.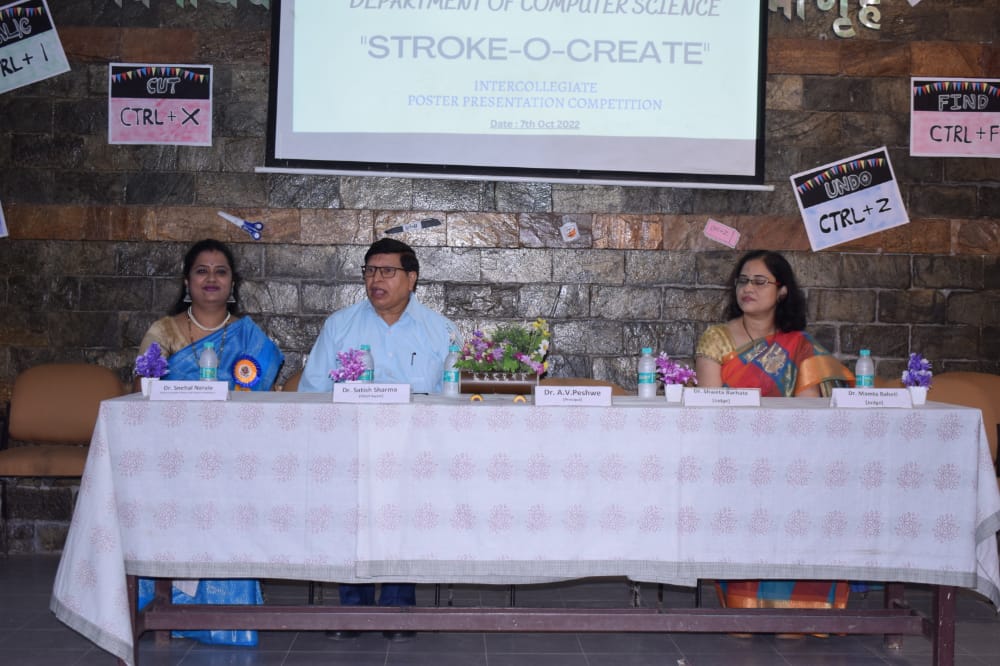 In all the college received 40 entries from various colleges & PGTD of RTM Nagpur university also.
The colleges which participated include SFS, Kamala Neharu Maha Vidyalaya, Ambedkar etc.
The judges of the competition were Dr. Shweta Barhate, Associate professor from PGTD , RTM Nagpur university & Dr. Mamata Baheti Head, department of Computer science, Hislop college.
The topics given were..
1) AI applications in real life.
2) Evolution and improvement of wireless communication.
3) Modern Applications of Nanoscience and Nanotechnology.
4) Data Structures and it's applications.
5) Role of technology in healthcare system.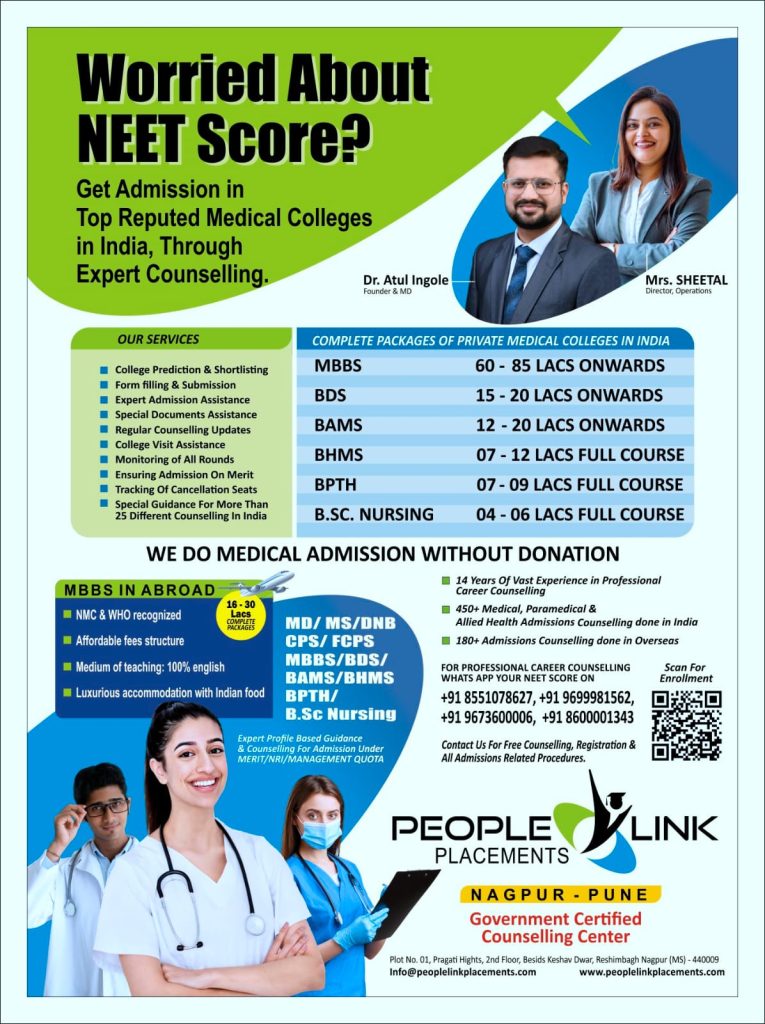 The First prize was bagged by Sahil Jivtode and Vaibhav Rane of Dharampeth M.P.Deo Memorial Science College. The 2nd prize went to
Gaurav Sharma and Somesh of PGTD, RTM Nagpur university & Mansi Sahare and Sheril Ahmed of SFS College received third prize.
The consolation Prize was given to Suman Singh and Khushi Waghade of Dharampeth Science College .
The Valedictory function was graced by Dr. Archana kulkarni former Vice principal of the Dharampeth M. P. Deo memorial science college.
On this event the President of Dharampeth Education society Advocate Ulhas Aurangabadkar & other members of the management appreciated the activity conducted by Computer science department & gave their best wishesh to all the faculty members of the department for conducting such activities in future also.
IQAC Coordinator Prof. Humane & other staff members were also present on the occasion.